Held annually to showcase the latest packaging innovations, Luxe Pack Monaco, trade show returns from October 2 to 4, 2023.
Luxus Plus is partnering the event and will hold a round table discussion on Wednesday October 4.
A program focused on sustainable development
For the past 35 years, Luxe Pack Monaco, the international trade show for luxury packaging, has brought together over 300 manufacturers to showcase their creations. Organized by Infopro Digital, the show highlights packaging innovations that are in line with sustainability and respect for the environment. For the past 14 years, the Luxe Pack in Green prize has been awarded to the most innovative product.
Once again this year, the show will be held at Monaco's traditional Grimaldi Forum. Over 10,000 luxury industry professionals are expected to attend.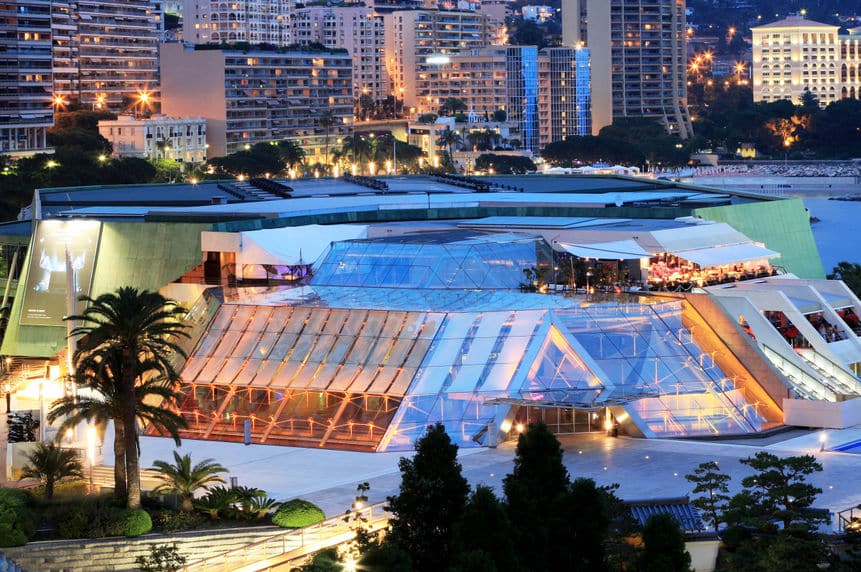 Thanks to this event, Luxe Pack intends to "become the international barometer of eco-responsible packaging trends for luxury brands".
The three days of the show will be punctuated by conferences on themes ranging from artificial intelligence to regenerative purchasing and ambient perfumery.
Luxus Plus will be holding a round table in French and accessible in English on Wednesday October 4 at 2:00 pm. Entitled "Digital, Regulations, Reuse: Focus on the label's revival", it will offer an in-depth reflection on the future of labeling. Claire Domergue, Publishing Director of Luxus Plus, will coordinate exchanges between several professionals from different fields: Philippe Morel, Sleever's marketing director, Matthieu Mercier, founder of MM Design Studio, Stéphanie Lumbers, FEBEA's sustainable development director, Mélianthe Leeman, O-I's wine and spirits marketing director, and Aurore Gustin, Fedrigoni's business development manager.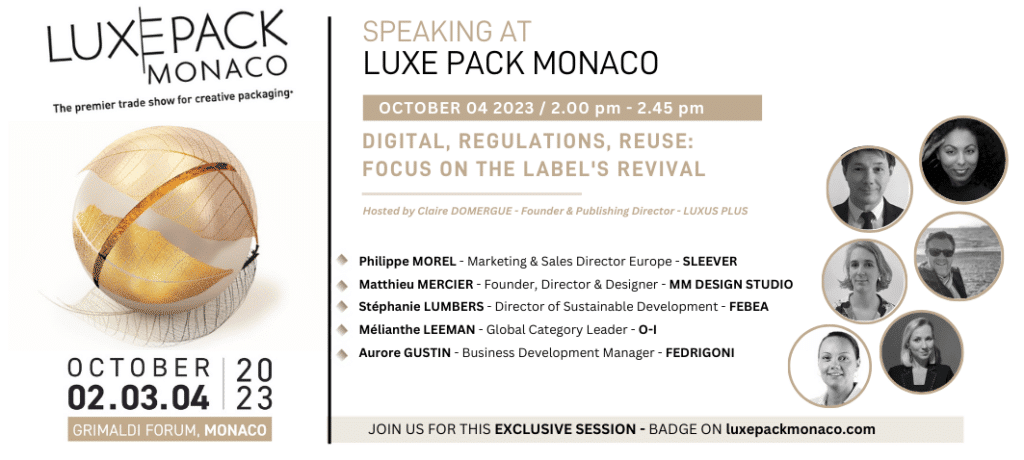 The full three-day program is available on the official Luxe Pack Monaco website. 
An edition dedicated to personal well-being




Don't miss out on the latest luxury business news.



Read Also > LUXEPACK MONACO 2023 FOCUSES ON HOME WELL-BEING AND SUSTAINABILITY
Front Picture : © DR