What are the luxury travel trends for 2027?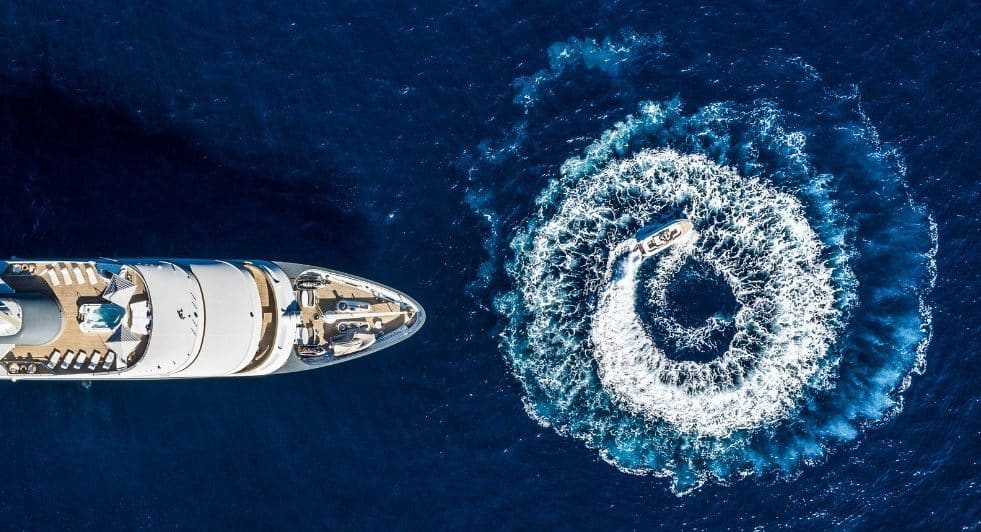 For the 5th anniversary of the travel agency Pelorus, Globetrender has compiled a report on luxury travel trends for 2023-2027.
How will we travel in the next five years?  The report "Luxury Travel and Yachtings Trends: 2023-2027" provides insight into this.  The experiential travel and yachting specialist Pelorus asked Globetrender, a British travel trend forecasting agency, to investigate the subject.
For this study, Globetrender worked closely with Pelorus, conducting a series of consultations to identify customer demands. Geordie Mackay-Lewis, co-founder and CEO of Pelorus, says: "As a highly innovative travel provider, we are always looking to be at the forefront of delivering unparalleled visionary experiences to our customers. Over the next five years, we will be leading the way with crypto payments for travel, pioneering clean tech expeditions and new technologies, among many other initiatives. We hope this report will inspire other brands to think creatively too."
Next generation
The first trend to emerge is the arrival of Generation Alpha (the successor to Gen Z). Until recently, the luxury travel industry was largely focused on catering to Millennials (Gen Y), born between the early 1980s and 1990s. But now that many of them have become the parents of the Alpha generation, born after 2010, their needs are changing.
Not only are Millennials the most travelled generation, but a large proportion of them want to explore the world with their children. This means that this new Alpha generation must be taken into account. By 2027, the Alpha generation will be between the ages of 2 and 16, which means that luxury travel companies have a huge opportunity to adapt their offerings to better meet the needs of this young population and their parents.
It is also worth noting that an increasing number of parents are now part of the LGBTQ+ community and, for example, in the UK there are some 23% of families with a single parent (of which around 90% are female). There is therefore a need to review the service offer that will suit these travellers.
Low environmental impact travel
Between 2023 and 2027, the study predicts an increase in demand from affluent customers who want to actively learn about the flora and fauna of the country they are visiting. They also want to ensure that their presence contributes to its preservation, protection and future development.
There is also a desire to witness wildlife and places of outstanding natural beauty that may one day disappear. For travellers accustomed to luxury, the word now has a new meaning. Gone are the golden taps, and the customer now prefers to explore remote wilderness areas or track down rare animals.
Destination Gamma
Over the next five years and beyond, wealthy explorers will increasingly avoid crowded "alpha destinations" such as Machu Picchu in Peru, Angkor Wat in Cambodia or famous peaks such as Everest and Kilimanjaro.
With the rise of the middle classes in Asia, competition for the world's most recognisable destinations (boosted by their promotion on social media) will become fierce. Even 'beta destinations' such as Bhutan, Rwanda and Antarctica will start to become overcrowded at certain times of the year. For wealthy travellers who have seen it all before, there will be a growing appetite for previously unknown or neglected countries.
In conclusion, demand is unlikely to slow down by 2027. Jenny Southan, editor-in-chief, founder and CEO of Globetrender points out: "During the pandemic, Credit Suisse observed a 'wealth explosion' among the world's wealthiest people" and "Although many countries face a short-term cost of living crisis and a global recession is expected, as we saw with the Covid-19 crisis, the most privileged people are generally able to carry on as if nothing had happened – or even take advantage of a downturn."
Read also> Generation Z wants to travel abroad and have exciting experiences, according to Collage Group
Featured photo : © Pelorus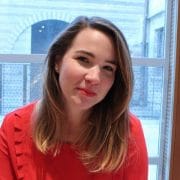 Hélène Cougot
Passionnée depuis son plus jeune âge par l'art et la mode, Hélène s'oriente vers une école de stylisme, l'Atelier Chardon-Savard à Paris, avec une option Communication. Afin d'ajouter des cordes à son arc, elle décide de compléter sa formation par un MBA en Management du Luxe et Marketing Expérientiel à l'Institut Supérieur de Gestion à Paris dont elle sort diplômée en 2020. Elle a notamment écrit des articles lifestyle et beauté pour le magazine Do it in Paris et se spécialise en rédaction d'articles concernant le luxe, l'art et la mode au sein du magazine Luxus Plus.********** [EN] Passionate about art and fashion from a young age, Hélène went to a fashion design school, Atelier Chardon-Savard in Paris, with a Communication option. In order to add more strings to her bow, she decided to complete her education with an MBA in Luxury Management and Experiential Marketing at the Institut Supérieur de Gestion in Paris from which she graduated in 2020. She has written lifestyle and beauty articles for Do it in Paris magazine and specializes in writing articles about luxury, art and fashion for Luxus Plus magazine.