The Man will walk in Milan and Paris

While its high mass, the Pitti Uomo show, opened its doors yesterday in Florence, men's fashion will soon show its future collections for autumn-winter 2023/24. This will take place during the two January Fashion Weeks, in Milan, from 13 to 17, and then in Paris, from 17 to 20.

The Pitti Uomo men's fashion fair opened on 10 January and is currently in full swing in Florence, Italy, until 13 January. 789 exhibitors, 40% of whom are from abroad, are presenting their collections for autumn-winter 2023/24. The 100th edition of the event also includes a host of events around the Basso Fortress, which dates back to the 14th century and has transcended many fashions. Among the highlights is the presentation of her collection by Martine Rose, the up-and-coming British designer and guest designer for the season. She chose a symbolic place to present her sales: the Loggia del Mercato Nuovo, the historic market in the city centre!
Italians and British in the spotlight
Milan Fashion Week will start on 13 January and will run until 17 January. The opportunity to discover the most creative visions of Autumn-Winter 2023-24 in luxury for men.
One of the most scrutinised shows will be that of Gucci, whose artistic director, Alessandro Michele, announced his departure last November. We are still waiting for the name of his or her replacement.
Among the other Italian houses, we will find the Prada collections, designed by Miuccia Prada and Raf Simons, as well as those of Armani, Fendi, and Dolce & Gabbana. The latter will welcome the Japanese Tomo Koizumi to their show. A way for Domenico Dolce and Stefano Gabbana to boost other talents, as they had already done last September for Women, with the collections of Matty Bovan.
Finally, the Milan Week will allow us to discover the masculine approach of Marco de Vincenzo, the brand new creative director of Etro, who has already made his entrance on the catwalk in Women's.
On the other hand, Versace is not on the calendar this season: the House prefers Los Angeles to present its collection on 10 March.
The Italian capital will also allow several British designers to shine this season, such as the designer JW Anderson, but also the gender-fluid and flamboyant Scottish Charles Jeffrey Loverboy, who will make his debut in Milan.
A tempting programme in Paris
After Milan, it will be Paris' turn to welcome the men's designers from 17 to 22 January. With a tempting programme.
The comeback of Saint Laurent, absent since 2015 from the calendar, under the leadership of its artistic director Anthony Vaccarello, is highly anticipated. Another comeback in the French capital, but after a shorter period, since the pandemic: that of Emily Adams Bode, the eponymous New York designer of the Bode label.
Among the Anglo-Saxons, Londoner Grace Wales Bonner, who was named the CFDA (Council of Fashion Designers of America) Men's Fashion Designer of the Year in 2021 and was a guest at Pitti Uomo last season, will also be showing in Paris for the first time. While her compatriot Bianca Saunders will continue to show in the capital.
Fashion Mode will also be paying attention to the Louis Vuitton show, designed by the studio while waiting for the appointment of a talent capable of taking over from Virgil Abloh, who tragically passed away at the end of 2021.
Fashion professionals and aficionados will be delighted by the previews of the companies, both established and rising stars, that are now giving the La in Man: from Hermès to Lemaire, via Paul Smith, Ami, Etudes, Rick Owens, Dries Van Noten, Casablanca, Ludovic de Saint Sernin…
On Sunday, Maison Margiela will have the honour of closing this beautiful Parisian men's edition with some forty fashion shows and thirty presentations.
Read also > Calendar for Fashion Week 2023-2024
Featured photo : © Peter White/Getty Images / Valentino Fashion show automne-hiver 2022-2023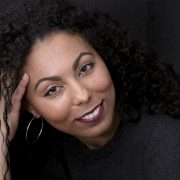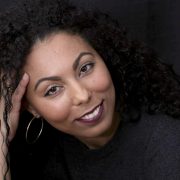 Claire Domergue
[EN] FOUNDER AND PUBLISHING DIRECTOR OF LUXUS PLUS, CLAIRE DOMERGUE IS A CONSULTANT IN COMMUNICATION STRATEGY, SPECIALISING IN LUXURY MARKETING. A FORMER GRADUATE OF THE LUXURY BRAND MANAGEMENT MBA PROGRAMME AT PARIS BUSINESS SCHOOL (FORMERLY ECOLE SUPÉRIEURE DE GESTION), SHE IS ALSO A GRADUATE OF THE MONTPELLIER I FACULTY OF ECONOMIC ADMINISTRATION AND MANAGEMENT IN WEALTH MANAGEMENT, ART MARKET AND MANAGEMENT. BEFORE FOUNDING THE ECONOMIC INFORMATION SYSTEM LUXUS PLUS, CLAIRE DOMERGUE WORKED FOR SEVEN YEARS IN THE FIELD OF COMMUNICATION, MONITORING AND E-REPUTATION FOR SEVERAL COMPANIES, LARGE GROUPS, NGOS AND THINK TANKS. HER REFERENCES INCLUDE THE RICHEMONT GROUP, SONIA RYKIEL, MARIE PIRSCH AND ASTAE AVOCATS. MULTI-SPECIALIST AND LECTURER FOR THE GRANDES ECOLES, CLAIRE DOMERGUE ACTS AS A SPECIALIST IN LUXURY MARKETING. FOUNDED IN 2012 BY CLAIRE DOMERGUE (LINKEDIN), LUXUS PLUS QUICKLY BECAME AN OBVIOUS CHOICE FOR HER. AFTER HAVING WORKED FOR MORE THAN SEVEN YEARS IN THE WORLD OF LUXURY, IT WAS ONLY NATURAL THAT SHE TURNED AGAIN TO ECONOMIC INTELLIGENCE IN A SECTOR THAT HAS ALWAYS FASCINATED HER. AFTER AN IN-DEPTH MARKET STUDY AND ANALYSIS OF ALL THE MARKET POTENTIALS OF THE ONLINE TRADE PRESS, LUXUS PLUS QUICKLY ESTABLISHED ITSELF IN THIS NICHE SECTOR, WHICH UNTIL THEN HAD BEEN LITTLE EXPLOITED. LUXUS PLUS IS NOW POSITIONING ITSELF AS THE LEADING ONLINE BUSINESS MEDIUM FOR LUXURY GOODS.********* [FR] Fondatrice et directrice de la publication de Luxus Plus, Claire Domergue est consultante en stratégie de communication, spécialiste du marketing du luxe. Ancienne de la promotion de MBA Luxury Brand Management de Paris Business School (anciennement Ecole Supérieure de Gestion), elle est également diplômée de la faculté d'administration économique et gestion de Montpellier I en Gestion de patrimoine, Marché de l'art et Management. Avant de fonder le système d'information économique Luxus Plus, Claire Domergue a travaillé pendant sept ans dans le domaine de la communication, veille et e-reputation au profit de plusieurs entreprises, de grands groupes, d'ONG et de think tanks. Parmi ses références, on compte notamment le groupe Richemont, Sonia Rykiel, Marie Pirsch et Astae avocats. Multi-spécialiste et chargée d'enseignement pour grandes écoles, Claire Domergue intervient comme spécialiste du marketing du luxe. Fondé en 2012 par Claire Domergue (Linkedin), Luxus Plus lui est rapidement apparu comme une évidence. Après avoir travaillé pendant plus de sept ans dans l'univers du luxe, c'est tout naturellement qu'elle s'est tournée de nouveau vers l'intelligence économique dans un secteur qui la passionne depuis toujours. Après une étude de marché approfondie et l'analyse de tous les potentiels du marché de la presse spécialisée en ligne, Luxus Plus s'est rapidement imposé dans ce secteur de niche, jusqu'alors alors peu exploité. Luxus Plus se positionne à présent comme le média économique en ligne de référence en matière de luxe.