The 2023 Michelin Guide unveiled this Monday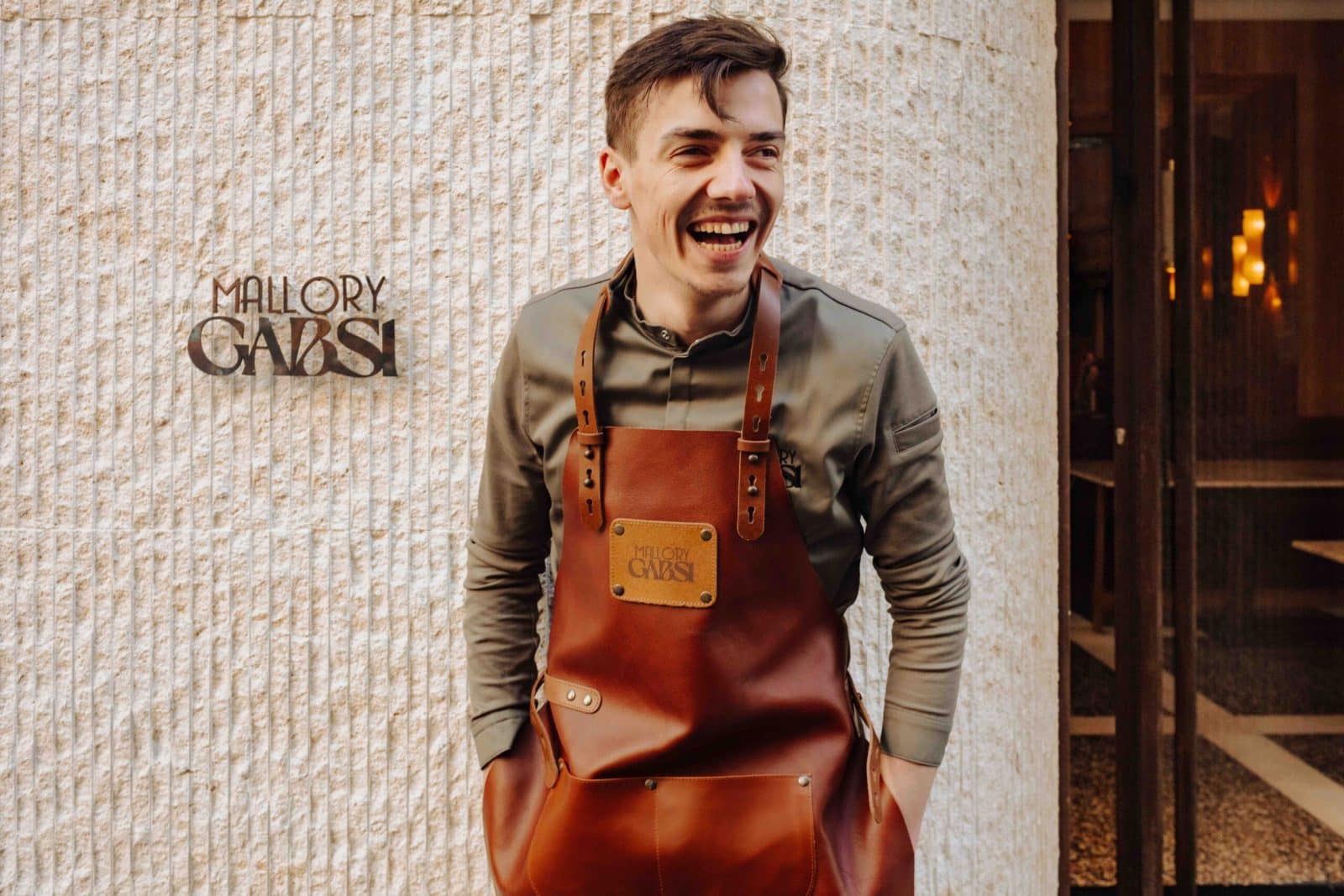 After the recent announcement of the demotion of well-known restaurants from two to one star, the revelation of the new list of the Michelin Guide France 2023 was eagerly awaited. The results were modest, with only one restaurant receiving a third star, four receiving two, and 39 receiving their first.
Bibendum, the company that publishes the famous Michelin guide, went to the table on Monday. It chose Strasbourg, the capital of Europe, to announce its latest harvest of stars for France. The province was in the spotlight, taking all the spots from 1 to 2 or 2 to 3 stars. Of the 44 newly starred restaurants, 37 were in the province.
7 nouveaux établissements portant les arts sucrés au plus haut niveau gastronomique rejoignent la Promotion Passion Dessert : Flocons de Sel, Le Baudelaire, Le Jules Verne, Les Explorateurs, Mirazur, Rouge, Le Bois sans Feuilles#GUIDEMICHELINFR pic.twitter.com/78RWeVpHue

— Le guide MICHELIN (@guideMichelinFR) March 6, 2023
This year, only one restaurant has been awarded the Grail, the third star. The lucky winner is Alexandre Couillon, at the head of La Marine in Noirmoutier. In 2022, two restaurants had this honor: La Villa Madie by Dimitri Droisneau (Cassis) and Plénitude by Arnaud Donckele at Cheval Blanc (Paris).
Four restaurants went from one to two stars: Cyril Attrazic in Aumont-Aubrac (48), Christophe Dufossé – Château de Beaulieu in Busnes (62), Cédric Burtin's Amaryllis in Saint-Rémy (71) and Florian Favario's Auberge de Montmin in Talloires-Montmin (74)
First star
39 restaurants obtain their entry in the Michelin 2023 list with a first macaron. With 7 tables (Omar Dhiab (Paris 1st), Maison Ruggieri (Paris 8), Astrance (Paris 16), Ōrtensia (Paris 16), Anona (Paris 17), Mallory Gabsi (Paris 17), Villa9Trois (Montreuil), Île-de-France stands out as the most awarded region.
Next, with five award-winning restaurants each, are Nouvelle-Aquitaine (Aumì in Puymoyen (16), Ressources in Bordeaux (33), La Table Mirasol in Mont-de-Marsan (40), Maison Ruffet – Villa Navarre in Pau (64) and La Maison de Pierre in Hasparren (64)) and Pays de la Loire (Les Cadets in Nantes (44), L'Épicurien – Abbaye de Villeneuve in Les Sorinières (44), Maison Desamy in Mareuil-sur-Lay (85), Les Reflets in La Roche-sur-Yon (85) and L'Abissiou in Sables-d'Olonne (85)).
Occitania and Auvergne-Rhônes Alpes have been awarded four one-star restaurants : Rouge in Nîmes (30), Granit – La Mécanique des Frères Bonano in Colombières-sur-Orb (34), l'Arrivage in Sète (34) and Villa Pinewood in Payren-Augmentel (81) and for the second, Château d'Origny in Ouches (42), Restaurant de la Loire in Pouilly-sous-Charlieu (42), La Mutinerie in Lyon (69) and l'Incomparable in Tresserve (73).
In the Centre-Val de Loire, Alsace and Hauts de France regions, three restaurants are listed: for the first region, Les Chemins – Domaine de Primard in Guainville (28), Arbore & Sens in Loches (37) and Ezia in Montlivault (41), for the second, Enfin in Barr (67), de: ja in Strasbourg (67), le Relais de la Poste in La Wantzenau (67) and finally for the third, Arborescence in Croix (59), Pureté in Lille (59) and Rozò in Marcq-en-Baroeul (59).
Finally, two restaurants have been awarded a macaron in Brittany: la Gouesnière – Maison Tirel-Guérin in La Gouesnière (35) and la Table des Pères – Domaine du Château des Pères in Piré-Chancé (35).
But the tables are not the only ones to be honored.
Best Sommeliers and Services
The red guide also announced the Sommelier and Services awards.
A woman, Gaby Benicio (Äponem), was elected Sommelier of the Year.
Cyril Kocher, the sommelier of Thierry Schwartz (Obernai), received the prize for Sommellerie from Serge Dubs (l'Auberge de l'Ill).
The Service prize was awarded to Claire Sonnet of Louis XV – Alain Ducasse in Monaco and Frédéric Rouen of L'Alter-Native, in Béziers.
Finally, seven restaurants have joined the 52 of the Passion Dessert promotion, supported by the Maison Valrhona. Flocons de Sel (Aurélie Collomb-Clerc) in Megève, Baudelaire (Pierre-Jean Quinonero) in Paris, Jules Verne (Germain Decreton) in Paris, Les Explorateurs – Hôtel Pashmina (Sébastien Deléglise) in Val Thorens, Mirazur (Marius Dufay) in Menton, Rouge (Françoi Josse) in Nîmes and Troisgros – Le Bois sans Feuilles (César Troisgros and Romain Puybareau) in Ouches.
A message from Emmanuel Macron
The ceremony was greeted in a video message by President Emmanuel Macron. While congratulating the Bibendum for recognizing excellence and obviously, the chefs honored, he also had a word for the demoted of this edition. A week ago, the red guide had indeed revealed to withdraw one of their two stars to Guy Savoy (Paris) and Christopher Coutanceau (La Rochelle), the Table de l'Alpaga (Megève), Jean-Luc Tartarin (Le Havre) and the Restaurant Michel Sarran (Toulouse).
Read also > Michelin Guide 2023 : great chefs lose a star
Featured photo : Mallory Gabsi © Presse
Sophie Michentef
Après plus 20 ans au Journal du Textile, dont elle a notamment assuré la rédaction en chef adjointe, diplômée d'un Master en marketing de luxe de l'ISML, Sophie Bouhier de l'Ecluse est une spécialiste de la filière mode, textile et luxe.