Tesla CEO Elon Musk Named "Person of the Year" by Time

The year 2021 has been a successful one for Elon Musk, and is ending in the same vein as the Tesla CEO has just been voted "Person of the Year" by Time magazine.
Between Tesla, SpaceX, Neuralink and The Boring Company, Elon Musk is multiplying big companies and positioning himself as one of the most influential people on the planet. Musk dominated the headlines in 2021 and managed to amass more than 66 million followers on Twitter, hence his "Person of the Year" status, which has been awarded since 1927 to the person who has most affected the news or our lives, for better or worse, according to Time.
His flagship company Tesla has achieved a market value of more than $1 trillion, a record, making it the world's most valuable automaker. Tesla produces hundreds of thousands of cars each year and has managed to avoid supply chain problems better than many of its rivals, while pushing many consumers to switch to electric cars.
"For creating solutions to an existential crisis, for embodying the possibilities and dangers of the age of tech titans, for leading the boldest and most disruptive transformations in society, Elon Musk is TIME's 2021 Person of the Year," said Time editor Edward Felsenthal.
Last year, U.S. President Joe Biden and Vice President-elect Kamala Harris were jointly named Person of the Year.
Read also > ELON MUSK BECOMES THE RICHEST MAN IN THE WORLD AGAIN
Featured photo : © Getty Images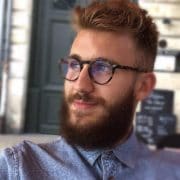 Anthony Conan
[FR] Diplômé journaliste plurimédias en 2019, Anthony Conan a multiplié les expériences, notamment en tant qu'assistant éditorial à TF1 ou journaliste radio à RCF Bordeaux. Il se spécialise dans le montage vidéo en plus de la rédaction, et développe un intérêt particulier pour l'économie.************** [EN] Graduated as a multimedia journalist in 2019, Anthony Conan has multiplied his experiences, notably as an editorial assistant at TF1 and as a radio journalist at RCF Bordeaux. He specializes in video editing in addition to writing, and has developed a particular interest in economics.