[Luxus+ Magazine] Thalazur : heading for the epigenetic cure !

New. Thalazur, the leading thalassotherapy group in France, has been offering six-day cures based on epigenetics since the beginning of 2022. A scientific discipline that makes it possible to improve our genetic destiny by changing our bad habits. A challenge within our reach ?
Epigenetics, did you say ?
The genetic heritage inherited from our parents does not alone determine our health. Scientific studies prove that it is expressed differently depending on our environment and our lifestyle. This is what is known as epigenetics, highlighted by Joël de Rosnay in his book "The symphony of life".
Click here to read the full article on Luxus Plus Magazine.
Featured photo : © Thalazur Arcachon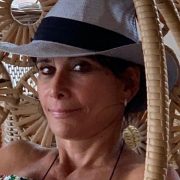 Corine Moriou
[EN] After working as an investment banker at Crédit Lyonnais, Corine Moriou turned to journalism at the L'Express group. The job she dreamed of at 18! As a reporter for L'Entreprise/L'Express for 15 years, she conducted interviews in the four corners of the world. 70 countries visited, 5,000 people interviewed, 10,000 smiles and laughs shared, 100 pairs of shoes worn. Today, she works as a freelancer. Her favorite subjects are culture, lifestyle, well-being and travel. Each encounter is a journey. Never blasé, always ready! ************** [FR] Après avoir été banquière d'affaires au Crédit Lyonnais, Corine Moriou a obliqué vers le métier de journaliste au sein du groupe L'Express. Le métier dont elle rêvait à 18 ans ! Grand Reporter pour L'Entreprise/L'Express pendant 15 ans, elle a fait des interviews aux quatre coins du monde. 70 pays visités, 5 000 personnes interviewées, 10 000 sourires et rires partagés, 100 paires de chaussures usées. Aujourd'hui, elle exerce son métier en free lance. Ses sujets de prédilection sont la culture, l'art de vivre, le bien-être, les voyages. Chaque rencontre est un voyage. Jamais blasée, toujours prête!