At Vivatech, LVMH promises "tech dreams"!
Viva Technology, Europe's largest trade show dedicated to innovation and startups, is back at the Porte de Versailles from June 14 to 17, 2024. As a long-standing partner of the event since 2016, the LVMH group will present a new stand on the theme of dreams, with some twenty new startups and innovations. As a result of the Paris 2024 Olympic Games, a space at the show will be dedicated to sports, in which the world leader in luxury goods will also participate.
Viva Technology, also known as Vivatech, is a key event in the European tech ecosystem and will be back for its seventh edition, focusing on sport, sustainability, and artificial intelligence. True to its commitments, the LVMH group will unveil a new pavilion concept, the "Dream Box," bringing together some 20 promising startups and a host of innovations.
On Thursday, June 15, the event will also be an opportunity to discover the winning startup of the Grand Prix of the LVMH Innovation Award 2023 among the 18 candidate companies.
The long-awaited final on the main stage will be an opportunity to discover the startup that will succeed Toshi, last year's winner, once again in the presence of the group's Chairman, Bernard Arnault.
Once again this year, the group is reiterating its phygital system (a mix of physical and virtual experiences) already presented last year with Livi's microverse apartment (LVMH Virtual Innovation Insider) through The Journey platform. The first digital showcase dedicated to innovation within the group will be unveiled as a preview at the show.
"The Dream Box" or the innovation of dreams
For this 2023 edition, the innovations unveiled by the Group's partner brands and startups will be presented in the LVMH pavilion designed around the theme of dreams.
This design theme follows on from "The Apartment" in 2022, inspired by the codes of Haussmann architecture.
This year, the Group will welcome the public to its "Dream Box," a 600-square-meter showcase that will evolve throughout the day and invite visitors to discover what makes the LVMH Houses so desirable. More specifically, 18 brands will show how the combined dreams of their customers, their talents and their start-up partners are a formidable engine of innovation.
Vivatech sera également l'occasion pour LVMH de présenter les trois piliers-clés de son écosystème d'innovation, à savoir : l'expérience client omnicanale et immersive, le développement durable et la communauté de talents.
In terms of omnichannel, visitors will be able to discover Loro Piana's partnership with the Aura Consortium to digitally certify the authenticity and traceability of its creations using blockchain technology. This consortium is attracting more than just the group's own companies, as evidenced by the recent arrival of the car manufacturer Mercedes-Benz.
Regarding its second pillar, linked to sustainable development – a common thread in the group's growth, notably through its Life360 program – the public will be able to discover a new project by Ruinart to strengthen the sustainability of its products, or Moët & Chandon, which will present its work on biodiversity and wine production on the Viva Technology stage.
For its third pillar, the group is looking to build and develop a community of talent, particularly in the field of technology and data. The Group's Human Resources team will be present throughout the show to present visitors with career opportunities at LVMH. Many positions are available in Tech, IT, web 3, blockchain, CRM, omnichannel and data.
This concept of dreams, a common thread running through the activities of the Group's Houses (Louis Vuitton LV Dream exhibition, Dior Rêve d'infini collection, Dior Couturier du rêve exhibition, Dior Atelier des rêves pop-up store, etc.), stems from the Group's new brand platform, Savoir-Faire Rêver, which was also the title of the LVMH Journées Particulières in 2022.
[…]
This article is reserved for subscribers.
Subscribe now !
Get unlimited access to all articles and live a new reading experience, preview contents, exclusive newsletters…
Already have an account ? Please log in.
Featured photo : Apartment pavilion at Vivatech 2022 © LVMH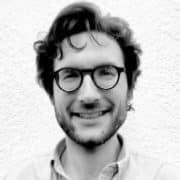 Victor Gosselin
[EN] VICTOR GOSSELIN IS A JOURNALIST SPECIALIZING IN LUXURY, HR, WEB3 AND RETAIL. HE PREVIOUSLY WORKED FOR MEDIA SUCH AS SPARKS IN THE EYES, WELCOME TO THE JUNGLE, LE JOURNAL DU LUXE AND TIME TO DISRUPT. A GRADUATE OF EIML PARIS, VICTOR HAS EXPERIENCED MORE THAN 7 YEARS IN THE LUXURY SECTOR BOTH IN RETAIL AND EDITORIAL. CULTIVATING A GREAT SENSIBILITY FOR THE FASHION & ACCESSORIES SEGMENT, HERITAGE TREASURES AND LONG FORMAT, HE LIKES TO ANALYZE LUXURY BRANDS AND PRODUCTS FROM AN ECONOMIC, SOCIOLOGICAL AND CULTURAL ANGLE TO UNFOLD NEW CONSUMPTION BEHAVIORS. BESIDES HIS JOURNALISTIC ACTIVITY, VICTOR ACCOMPANIES TECH STARTUPS AND LARGE GROUPS IN THEIR CONTENT PRODUCTION AND EDITORIAL STRATEGY. HE NOTABLY LAID THE FOUNDATIONS FOR FASHION & LUXURY TRENDY FEATURE ARTICLES AT HEURITECH AND WROTE THE TECH SPEECHES OF LIVI, INNOVATION INSIDER OF THE LVMH GROUP.************** [FR] Victor Gosselin est journaliste spécialiste des univers luxe, RH, tech et retail, passé par Sparks In The Eyes, Welcome To The Jungle, le Journal du luxe et Time To Disrupt. Diplômé de l'EIML Paris, il dispose de plus de 7 ans d'expérience dans le secteur du luxe aussi bien sur la partie retail que éditoriale. Cultivant une grande sensibilité pour le segment mode & accessoires, l'Asie, les trésors du patrimoine et le long format, il aime analyser les marques et produits de luxe sous l'angle économique, sociologique et culturel pour révéler de nouveaux comportements de consommation. En parallèle de son activité journalistique, Victor accompagne les startups tech et grands groupes dans leur production de contenu et leur stratégie éditoriale. Il a ainsi posé les bases des articles de fond tendanciels Mode & Luxe chez Heuritech ou encore rédigé les prises de parole tech de Livi, Innovation Insider du groupe LVMH.