Watch straps require a lot of specificities and technicalities. Camille Fournet, a specialist in the field since 1945 and a forerunner in custom-made watches, launched its first configurator in 2011. Today, the company has just launched a new configurator with the ambition to offer the customer an ever more playful, intuitive and fluid experience. Interview with the general manager Jean-Yves Basin.

How can you recognize a Camille Fournet bracelet ?
You can recognize our watch straps by their saddle-stitched finish in the pure tradition of master leatherworkers. Indeed, it is a two-needle stitching that brings a real added value to the product by its aesthetic rendering and its resistance. The saddle stitch also requires a very technical gesture which is acquired and maintained by practice. We perpetuate an artisanal know-how, very highly valued by our watchmaking customers.
A Camille Fournet bracelet is also identifiable by the choice of excellent materials, with exceptional properties and aesthetics. Our carefully selected materials have no defects related to micro-scratches or stains, for example. Then, concerning the size of the bracelet, our ribs are of an extreme precision. This is the main reason for the international reputation of Camille Fournet bracelets.
What are your favorite materials, those that make your signature ?
Most of our sales, nearly 80%, are made of exotic leathers, especially alligator leather. In addition to its perceived quality and the aesthetic appeal it gives to the product, exotic leather is a favorite material in luxury watchmaking.
Today, we are witnessing the emergence of eco-responsible products but in which we unfortunately often find plastic components. There is a notion of durability around exotic leather linked to its properties; these products are resistant to friction and UV. All our leathers are tested for wear, UV, perspiration and friction. If we compare bovine leather, alligator and alternative materials, for example, alligator remains one of the most resistant materials.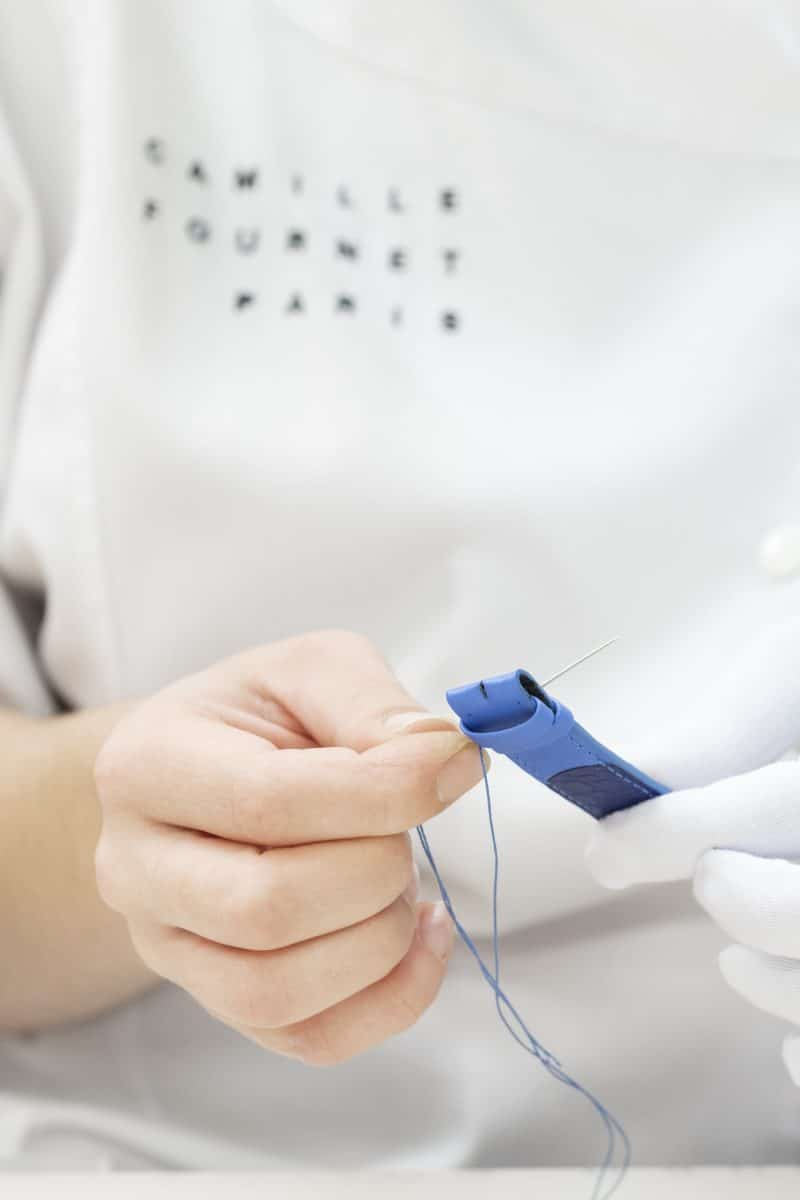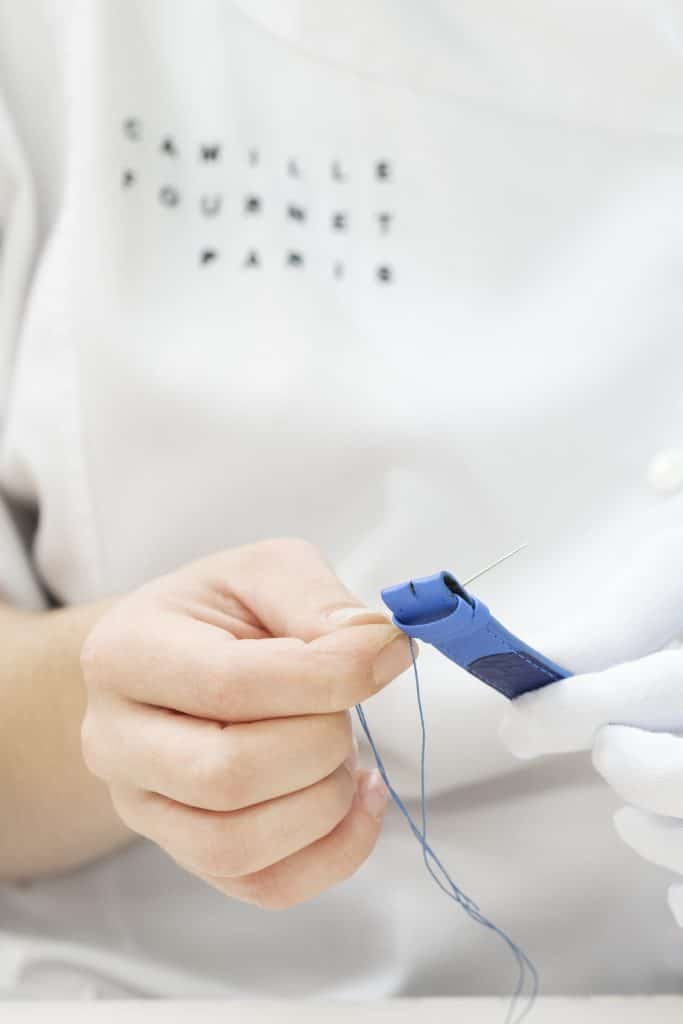 What new trends are you currently seeing on the market ?
Today, we can observe the multiplication and customization as a trend in relation to the sales of our own bracelets. Historically, we bought a watch with one strap, today we buy a watch with several straps. We can buy a watch with a metal strap as well as a leather strap. Moreover, there are very qualitative and advanced systems of interchangeable watch integrations that bring a real added value to the product.
Is customization an integral part of one of your offers ?
We have about 600 to 650 references of materials, colors, linings, permanently available for our customers, with for example 10 to 15 different blues. We are able to offer all sizes and lengths and billions of possibilities, we can even engrave what we want on the lining. I would say that is our main strength in the market. Especially since we can do everything in a very short time.
The new made-to-measure configurator is also new for Camille Fournet. It is a 3D simulation system, which allows you to virtually visualize the bracelet while customizing it on our website. For the occasion, we unveiled our trends for each season, trends in bracelets, materials and colors, especially for our customers in Business to Business and Business to Customers.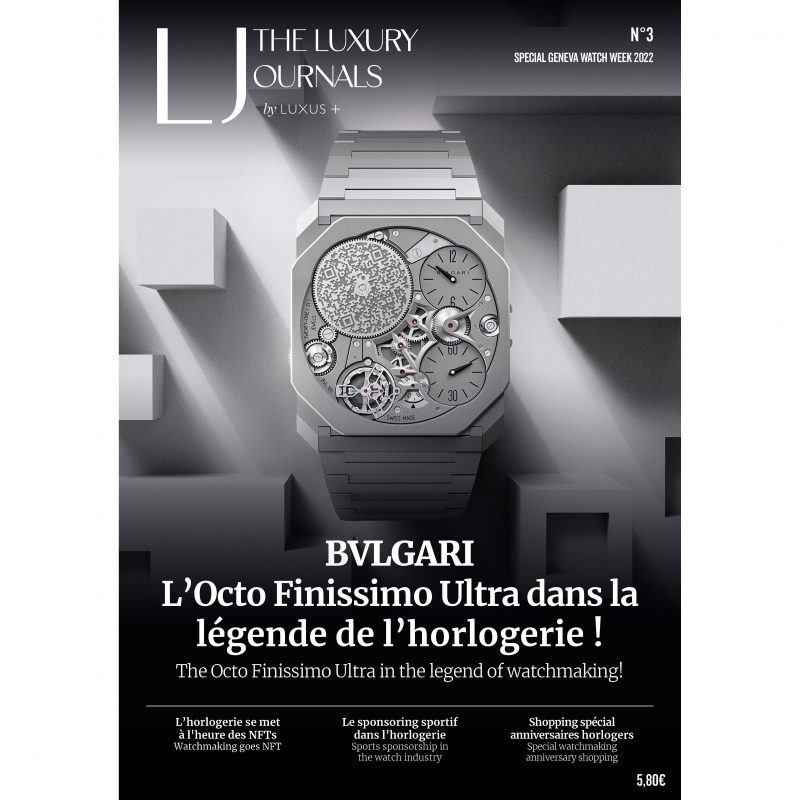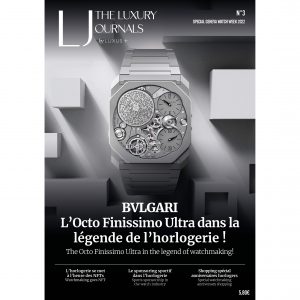 You are reading an article published in the special Geneva Watch Week 2022 issue of Luxury Journals by Luxus Plus – #3

Read also > [THE LUXURY JOURNALS] PACKAGING. GAINERIE 91 AT THE SERVICE OF THE LUXURY WATCH AND JEWELRY INDUSTRIES
Featured photo : © Camille Fournet