Hip-hop artist Pharrell Williams is to head up Louis Vuitton's men's fashion department, the LVMH group has announced in an official statement.

Pharrell Williams will fill the position left vacant by Virgil Abloh, who died of cancer in November 2021.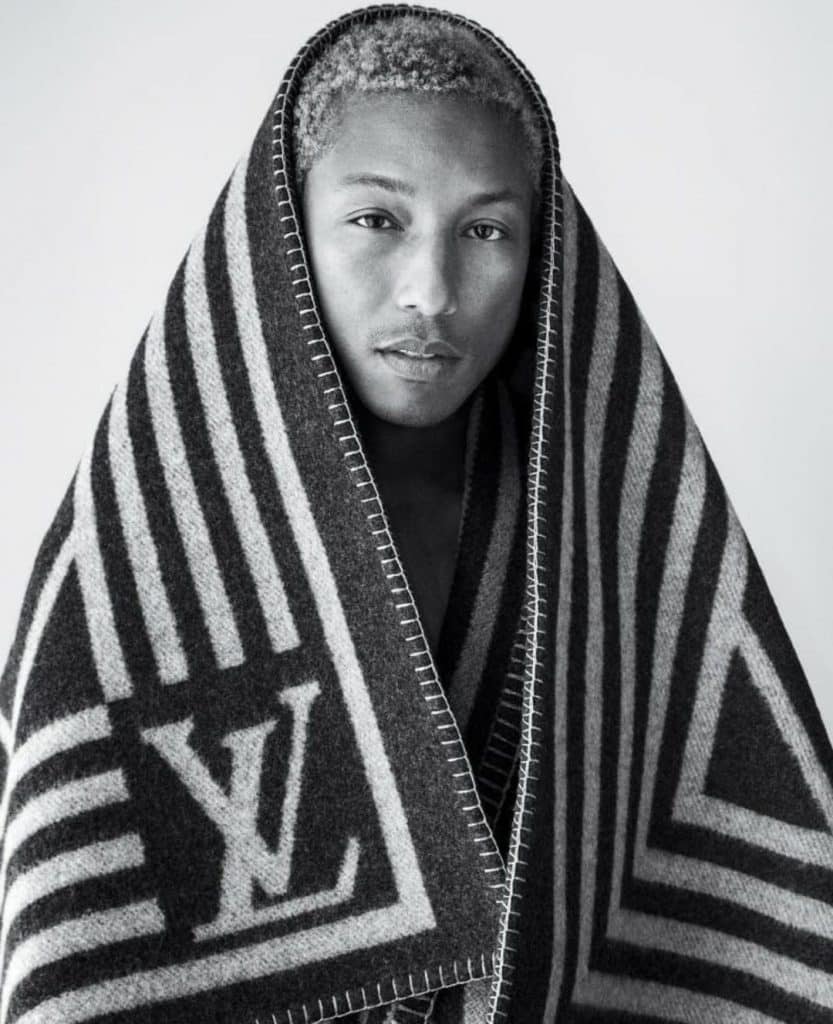 Louis Vuitton's parent company, LVMH, has just confirmed the news in an official statement.
The 49-year-old singer is first and foremost a recognised superstar in the music world, with 13 Grammys and two Oscar nominations. He made his name in the 1990s as a member of the hip-hop group The Neptunes, before becoming a successful producer. But this jack-of-all-trades also has a keen interest in the world of fashion. He has launched his own premium streetwear brands Billionaire Noys club and Ice Cream. He has been at the forefront of the catwalk for many years and has already teamed up with prestigious fashion houses for individual lines, including Diesel, Chanel, Moncler and Adidas. And he collaborated with Louis Vuitton in 2008, under the direction of Marc Jacobs, then artistic director, for a line of jewellery and sunglasses.
Unlimited rise
Louis Vuitton's sales have exploded since the pandemic, and the company is now worth over $20 billion. It is a rise that seems to know no bounds and has helped make the owner of its parent company LVMH, Bernard Arnault, the richest person in the world. Today, it is a question of the House continuing to reach for the sky…
Since Virgil Abloh's death, the French brand has been content to ride the momentum of his three-year tenure, using its in-house team and guest designers for its recent shows.
Last month, Louis Vuitton hosted one of the most talked-about shows of Paris men's fashion week, with a performance by pop star Rosalia and led by a collective of high-profile young designers.
Voir cette publication sur Instagram
Pharrell Williams has not often been mentioned in the rumours surrounding the succession. But his profile as a successful, overachieving man of colour, comfortable in both the music and fashion worlds, is obviously reminiscent of his predecessor. He fits in perfectly with the label's strategy to attract a younger, streetwear-oriented audience.
Discover the exceptional artistic journey of prolific genius Pharrell Williams in the latest issue of Luxus+ Mag, which dedicates its cover and a 10-page portrait to him.
Read also > Luxus+ launches a special holiday offer for the arrival of the new Luxus+ Mag : Digital + Print subscription and a free Mauboussin perfume
Featured photo : © Erik Ian