The fashion magazine celebrated the return of this legendary collection from the jewellery house with a dinner.

Harper's Bazaar magazine held a dinner yesterday to celebrate the re-release of the iconic Grain de café collection by Cartier. For the record, in 1956, Audrey Hepburn wore a pair of earrings from this series on the cover of the famous magazine.
As the name suggests, these earrings were inspired by a real coffee bean, like the collection launched in 1938 under the creative direction of Jeanne Toussaint. She said that beauty should be found in the unexpected. So she turned to this humble product of nature and immortalised it in gold.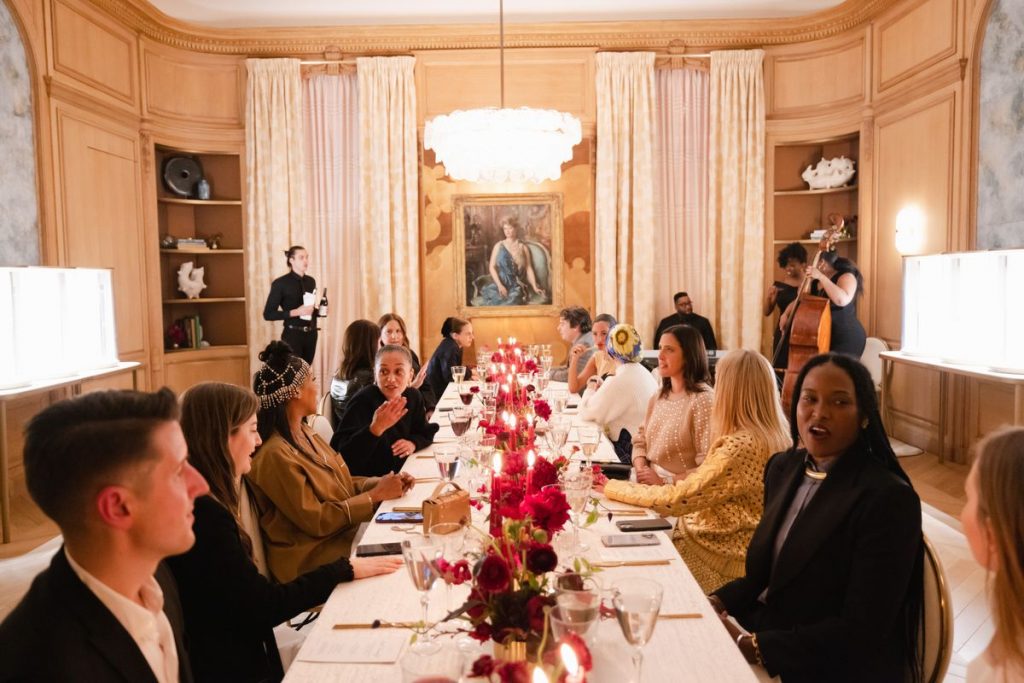 While these jewels were often worn in the 50s and 60s, not only by Audrey Hepburn but also by Grace Kelly, this motif is now back in a new collection. A comeback celebrated during the dinner organized by Cartier with Harper's Bazaar at the Cartier mansion on Fifth Avenue.
Available at the New York mansion, the Grain de Café collection includes three rings, a bracelet and two necklaces.
Read also > [Luxus+ Magazine] A short history of luxury: the Cartier boutique in the rue de la paix
Featured photo : © Cartier