The EPA Sénart is assisting Gainerie 91, the luxury packaging specialist, to set up in the Levant business park in Lieusaint (77) in the Grand Paris Sud area.
With an experience of more than 50 years in the packaging industry, the group Gainerie 91 remains the main partner of the biggest luxury brands. And in order to continue their development, the company wishes to invest in the construction of a new production site in Ile-de- France, in order to face an influx of orders for Made in France.
This investment will also allow the company to relocate the production of its partners, to have a more efficient and modern production environment and to provide a better working environment for its craftsmen. The company also plans to create 35 jobs through this project.
Made in France and eco-responsibility
The site will be 4500m2 on two levels with 1000m² dedicated to office space and 3500m² dedicated to production activities.
"In 2022, Gainerie 91 will increase its "Made in France" production capacity on a new site of 4,500m2 on two levels in order to satisfy the biggest luxury brands, our historical customers", explains Arnaud Haefelin, CEO of Gainerie 91.
The workshop will be located near the Carré Sénart, in the Parc du Levant, in Lieusaint, Seine-et-Marne.
The building will be built with 30% of the roof dedicated to photovoltaic panels corresponding to 40% of autonomous electricity consumption and rainwater recovery. "This eco-responsible building will be integrated into the heart of our thoughtful development approach."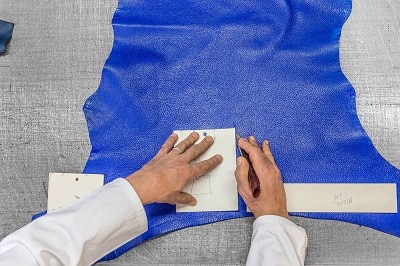 The company has benefited from the support of the State via the France Relance plan, set up in July 2020 to respond to the health and economic crisis for companies.
Aude Debreil, Managing Director of the EPA Sénart (Etablissement Public d'Aménagement de Sénart) emphasizes: "While the relocation of strategic industries and the reindustrialization of territories are more than ever identified by the government as essential to the revival of the national economy, we are collectively proud to have been able to build solutions of a nature to allow companies to facilitate and legally secure establishments."
Read also > DISCOVER THE WINNERS OF GAINERIE 91 DESIGN AWARDS
Featured photo : © Gainerie 91