In partnership with France Football, Purnell presented this Monday evening two prestigious watches to each of the two winners of the Ballon d'Or : Lionel Messi and Alexia Putelas.
The long-awaited Ballon d'Or 2021 ceremony took place last night at the Théâtre du Châtelet in Paris. The big winners of the prestigious ball designed by the French jeweler Mellerio dits Meller turned out to be Lionel Messi in the men's category, winning on this occasion his seventh trophy, and the spanish Alexia Putelas in the women's category. However, they did not just walk away with the famous ball. Their wrists were also adorned with gold as the official sponsor of the ceremony, Purnell, presented the winners with a prestigious watch designed especially for the event.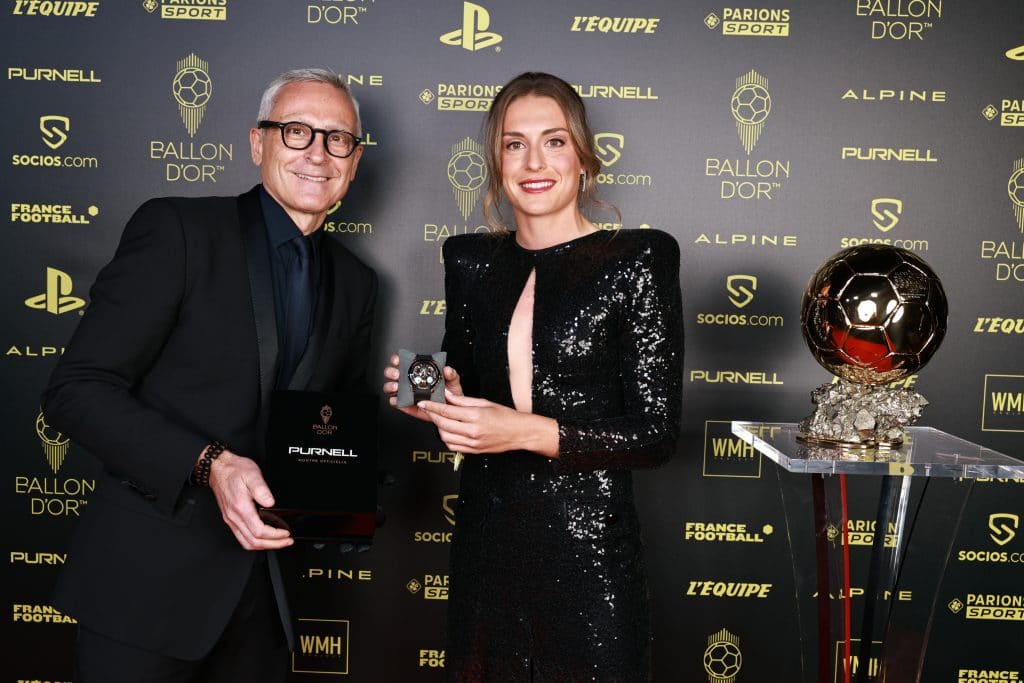 Indeed, soccer and fine watchmaking come together to create a unique model with an 18-carat rose gold case. The case of the watch becomes the stadium, and the dial a real soccer field. Another special feature: the crown for setting the time is designed in the shape of a ball, adorned with a cabochon crown embodying the soul of this ceremony.
And the centerpiece of this timepiece is a miniature golden ball under the watch face, with "France Football" inscribed on it. The words "Ballon d'Or" are engraved on the dial, not far from the hands.
Voir cette publication sur Instagram
Purnell hits hard for this first year of presence as a sponsor of the Ballon d'Or. Also, Fabio Cannavaro, ambassador of Purnell, presented the Kopa trophy, the first award of the evening, to the FC Barcelona midfielder Pedri, who was named best player under 21. The partnership between the Swiss watchmaker and the ceremony remains planned until at least 2023.
Read also > PURNELL : A SPONSOR OF CHOICE FOR THE 2021 BALLON D'OR
Featured photo : © Purnell