Another step in Coty's European expansion. The beauty and cosmetics group went public on the Paris Bourse on Thursday September 28, in order to reduce its debt and meet new strategic investors. Despite a timid start, optimistic growth prospects and a diversified shareholder base point to a promising future for Coty in Paris.
The event was eagerly awaited. Thursday September 28 finally marked the start of Coty's stock market adventure in Paris. This American cosmetics giant, already listed on the New York Stock Exchange, opened its doors to European investors.
"We are delighted to be writing this new chapter in Coty's history, which begins with the Group's listing on Euronext Paris. This project, which is a first in France, was completed in record time and despite market conditions that have been complicated, to say the least, since the beginning of the year (…) In recent months, we have been able to attract top-notch investors, particularly in France and throughout Europe; and this not only enables us to ensure real liquidity in Paris following our listing on Euronext, but also to continue to enrich and diversify our shareholder base", commented Laurent Mercier, Coty's CFO.
Coty issued a total of 33 million shares in this transaction, "to the public in the United States" and only to professional investors in the European Union. The private placement was priced at 10.80 dollars (10.28 euros) per share, based on a euro/dollar exchange rate of 1.0509 dollars. This enabled the company to raise a total of 339 million euros ($358 million).
This share issue is mainly intended to reduce the group's debt and finance strategic investments in its activities. According to Coty, the offering was a great success, with "strong demand from leading European institutional investors".
Timid first steps
While the market watched this newcomer with interest, Coty's first steps were marked by a certain hesitancy.
The trading day began on Thursday September 28 at 3:30 pm on the Paris Bourse, but the figures did not immediately smile on Coty. At 3.50 pm, the share price was down 1.6%, at 10.284 euros, compared with the reference price set by Euronext Paris at 10.458 euros. At the close, however, the share price was close to equilibrium at 10.398 euros. Today, Friday September 29, Coty's share price closed up +0.58%.
Back to the roots
Listing in Paris represents a return to its roots for Coty. Founded in 1904 in the French capital by perfumer François Coty, the company has come a long way since then. It was acquired by the US pharmaceutical group Pfizer in the 1960s and is currently majority-owned by JAB, a holding company owned by the German Reimann family. Coty generates a third of its sales in Europe, where it employs over 50% of its 11,000-strong workforce.


Become an active member of the community of luxury leaders.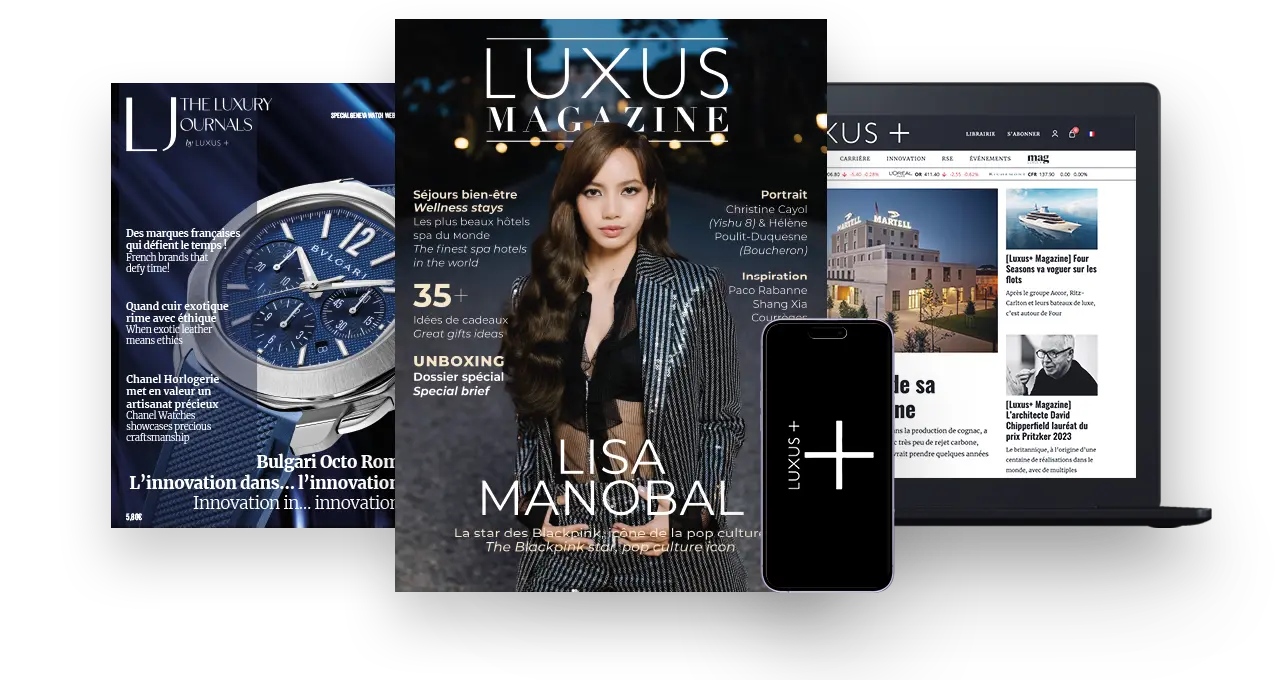 Read also>COTY SOON TO BE LISTED ON THE PARIS BOURSE
Featured photo : ©Marc Jacobs