Zenith is seeking to establish itself in the second-hand market for luxury watches with its "Zenith Icons" collection of iconic watches from the 1970s.
The Zenith watchmaking house is continuing to sell vintage luxury watches with the second edition of its "Zenith Icons" collection featuring restored models from the 1970s.
In 2020, the brand launched the Zenith Icons programme, which offers rare and sought-after chronographs that have marked the brand's history through capsule collections. After a first capsule focused on the first "El Primero" of 1969, this second edition focuses on the second generation of the early 1970s. It thus offers the A782, the A788, the A7817 "Espada", the 01.0140.415 and the 01.0200.415 "TV Screen / Big Bleu".
The A782 inaugurated the second generation of "Zenith El Primero" in its time, adopting the designs of the early 1970s. It was produced in only 1000 pieces. The A788 forms a trio with the A787 and the G787, sharing a new "inflated" hexagonal case shape: a resolutely futuristic design for its time.
The A7817, a combination of the high-frequency performance of El Primero and the robust accents of the Defy line, offers a complete calendar with a moon phase.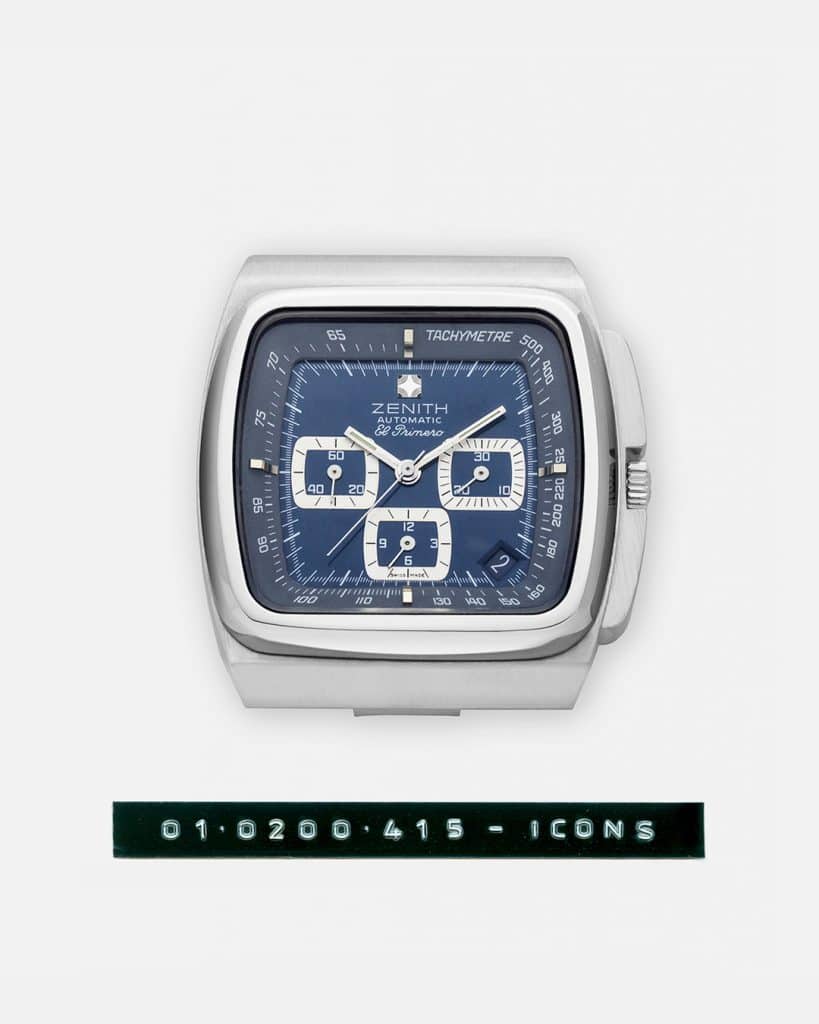 With only 500 pieces, the 01.0140.415 model adopts the same futuristic characteristics as its sisters but features a fixed bezel in galvanic blue. Finally, the 01.0200.415 'TV Screen/Big Bleu' embodies the very spirit of the early 1970s with its rectangular design, inspired by the televisions of the time.
All products have been sourced, restored and certified by Zenith before being made available for sale exclusively in the brand's boutiques and e-commerce site.
Read also> The watchmaker Zenith forecasts strong growth in 2022
Featured photo : © Zenith