Tesla melts 12% on the stock market

Elon Musk's car brand collapsed by more than 12% yesterday, its worst fall for more than two years. All hope is not lost: analysts expect the stock to rebound strongly in 2023. And renowned investor Cathie Wood signalled her confidence in Tesla by adding to her stock portfolio yesterday.
The year is off to a bad start on the stock market for Tesla. After a rebound recorded three days in a row by its share, it plummeted by 12.24% on Wednesday 3 January. The electric car star had not performed so badly for over two years.
The publication on Monday of Tesla's delivery figures for the fourth quarter, which were lower than expected, dampened investors' spirits. The car brand's appeal had already declined sharply in 2022, with a 65% drop in its share price last year. Its valuation is now only 340 billion dollars, after having reached a high of 1,250 billion euros.
Faith in Tesla
The brand's founder, Elon Musk, is losing feathers in the turmoil. Once the richest man on the planet, he has now been overtaken by Bernard Arnault, the CEO of Lvmh, according to Bloomberg. The fortune of the head of the world's number one luxury goods company is now 164 billion dollars. Elon Musk, on the other hand, has a less enviable record, that of the most resounding loss of money in history: his fortune has shrunk from more than 200 billion to "only" 128 billion dollars, according to Bloomberg.
But not everyone has lost faith in the luxury electric car maker's model. Businesswoman Cathy Wood has taken advantage of Tesla's falling share price to strengthen her position. Funds backed by her firm, Ark Investment Management LLC, bought more than 176,000 shares yesterday.
The 36 analysts at Investing.com are expecting a share price of $235.85 within 12 months. That's an increase of more than 118% from yesterday's disastrous close. Tesla's journey is far from over.
Read also > [Luxus+ Magazine] Discover the world of Chantal Thomass transposed to ceramics in an exhibition at the Galerie Bettina
Featured photo : Wikicommons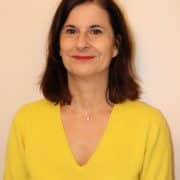 Sophie Michentef
Après plus 20 ans au Journal du Textile, dont elle a notamment assuré la rédaction en chef adjointe, diplômée d'un Master en marketing de luxe de l'ISML, Sophie Bouhier de l'Ecluse est une spécialiste de la filière mode, textile et luxe.