Tesla dares the electric quad for children

It's an ambitious and original new project unveiled by Tesla : the electric quad for kids. Already out of stock, the Cyberquad for Kids is aimed at all children aged 8 and over.
Tesla is launching an electric quad bike for children in the United States for the price of $1,900 (or 1,680 euros). This project follows the all-terrain vehicle presented two years ago by the luxury carmaker : the Cybercamion pickup.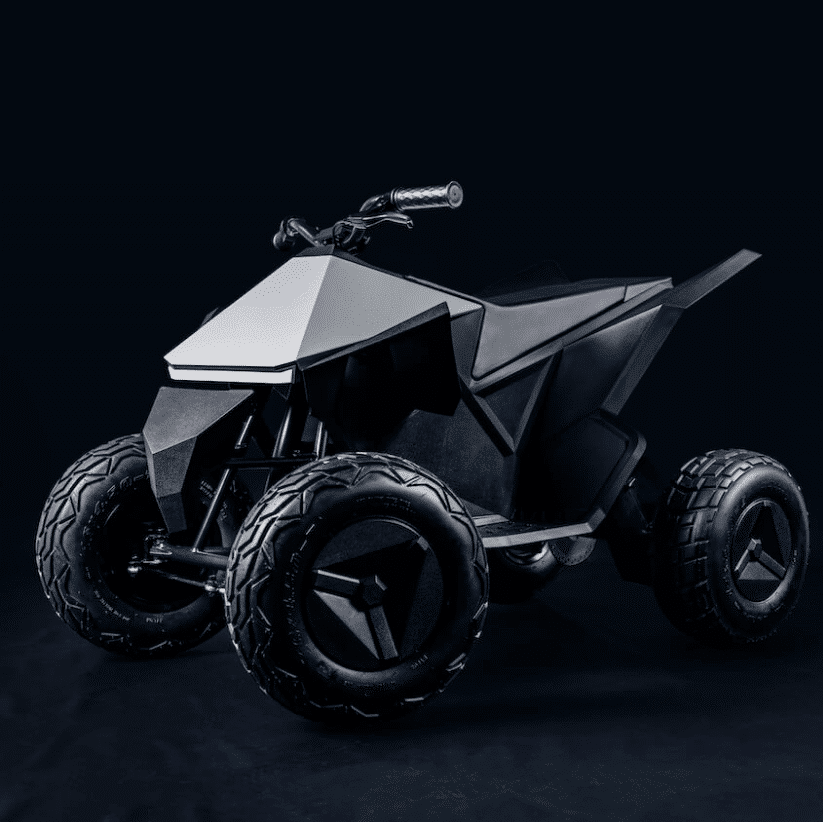 This all-electric kids' Cyberquad is inspired by Tesla's iconic Cybertruck. The machine features an all-steel frame, padded seat and adjustable suspension with rear disc brake and LED light bars. Powered by a lithium-ion battery, the quad can go up to 16 km/h, while being limited to a speed of 8 km/h. It also has a range of 24 km/h, or 1 hour, and recharges in 5 hours.
For those who would like to delight their children with this atypical gift at Christmas, Tesla announces that the Cyberquad for Kids will not be shipped for 2 to 4 weeks due to its immediate success. In addition, the quad will only be shipped to the United States, excluding Hawaii, Alaska and Puerto Rico.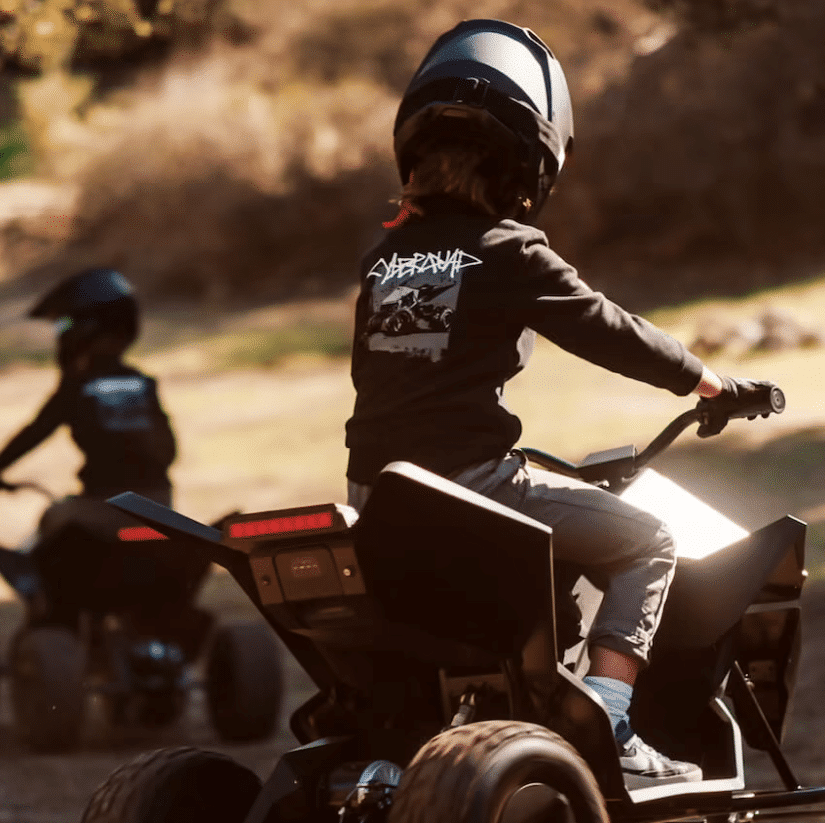 This announcement comes as the Cyberquad, adult version this time, is still expected by many. The model had, like the Cyberquad, been announced in 2019 for late 2021. Is the children's model a disguised preview of the full-size Cyberquad release ?
Read also > THE CRISIS AT TESLA CONTINUES : ELON MUSK SELLS $973 MILLION WORTH OF STOCK
Featured photo : © Tesla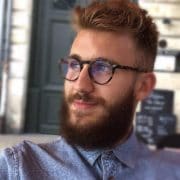 Anthony Conan
[FR] Diplômé journaliste plurimédias en 2019, Anthony Conan a multiplié les expériences, notamment en tant qu'assistant éditorial à TF1 ou journaliste radio à RCF Bordeaux. Il se spécialise dans le montage vidéo en plus de la rédaction, et développe un intérêt particulier pour l'économie.************** [EN] Graduated as a multimedia journalist in 2019, Anthony Conan has multiplied his experiences, notably as an editorial assistant at TF1 and as a radio journalist at RCF Bordeaux. He specializes in video editing in addition to writing, and has developed a particular interest in economics.