The Cannery Pier Hotel & Spa is undergoing a complete renovation to enhance its services and guest experience.
The Cannery Pier Hotel & Spa is located in Astoria, at the mouth of the Columbia River. The city was once the salmon and tuna cannery capital of the world. Robert "Jake" Jacob had the idea to build Astoria's first luxury boutique hotel on 100-year-old historic piers that once housed the Union Fisherman's Cooperative Packing Company. He spent 14 years bringing his vision for the property to life, as both owner and architect of the hotel. He wanted to recreate the atmosphere of the canneries of yesteryear, with fireplaces, exposed steel beams and wooden trusses. In August 2005, the Cannery Pier Hotel & Spa opened its doors and was an immediate success. In 2019, the hotel was purchased by Vesta Hospitality.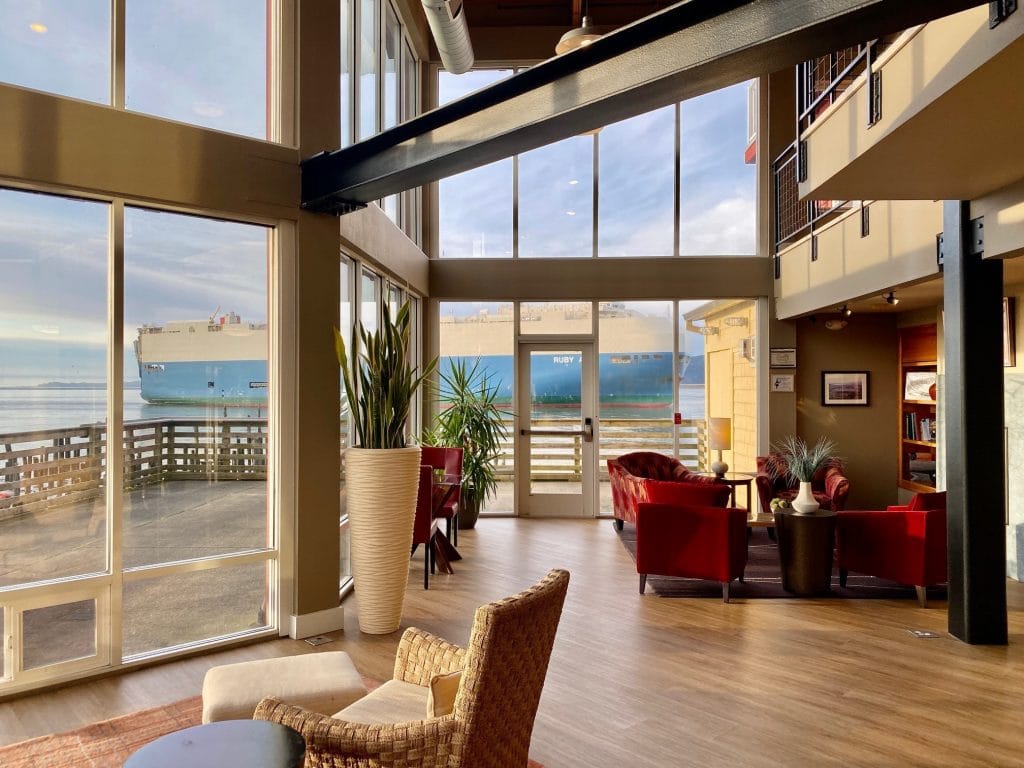 Preserving the historical heritage
The renovation project includes improvements to the hotel's luxurious spa and high-end gym. In addition, the interior guest rooms and public spaces will be completely redesigned and will be adorned with original artwork by local artists. The Cannery Pier Museum will also be expanded with new exhibits honoring Astoria's unique history as the former salmon cannery capital of the world and the connection between the hotel and the local community.

"We are thrilled about this new chapter in Cannery Pier's remarkable history," said Linh DePledge, general manager of the hotel. "We will offer amenities that exceed today's luxury standards, accompanied by the warm hospitality and personal service that are the hallmark of Astoria's jewel on the Columbia River. This renovation demonstrates our commitment to providing unparalleled service and customer experience."
The Cannery Pier team will continue to assist guests throughout the renovation, including taking reservations by phone. In addition, all employees will participate in enhanced service and safety training to provide guests with the most memorable stay when the renovation is completed on March 30, 2022.
Read also > ROSEWOOD HOTELS STRATEGIZES ON "ALCHEMY OF SLEEP" RETREATS
Featured photo : © Cannery Pier Hotel & Spa