Spread over two days of sales, Sothebys Geneva will offer an auction of exceptional pieces of jewelry, including Russian royal jewelry and colored diamond pieces.
Sotheby's Geneva is organizing a two-day auction on November 10 and 11, featuring Russian royal jewelry smuggled out of the country during the 1917 revolution. There will also be rare colored diamonds. Among other things, buyers will be able to bid for a 25.62-carat orange-pink diamond, estimated at 3.6 to 5.38 million Swiss francs ($3.9 to $5.9 million), set in a ring.
"A beautiful crystal, it's a fantastic color with a little bit of orange but not too much, so it's a very subtle color," said Olivier Wagner, head of the sale and jewelry expert at Sotheby's Geneva. "The market is very dynamic right now and after the pandemic, people are very eager to buy jewelry today and buy something tangible that they can enjoy."
For collectors of historical gems, a large oval sapphire and diamond brooch and matching earrings from the jewelry box of Grand Duchess Maria Pavlovna, the aunt of the last Russian Emperor Nicholas II will be offered for sale.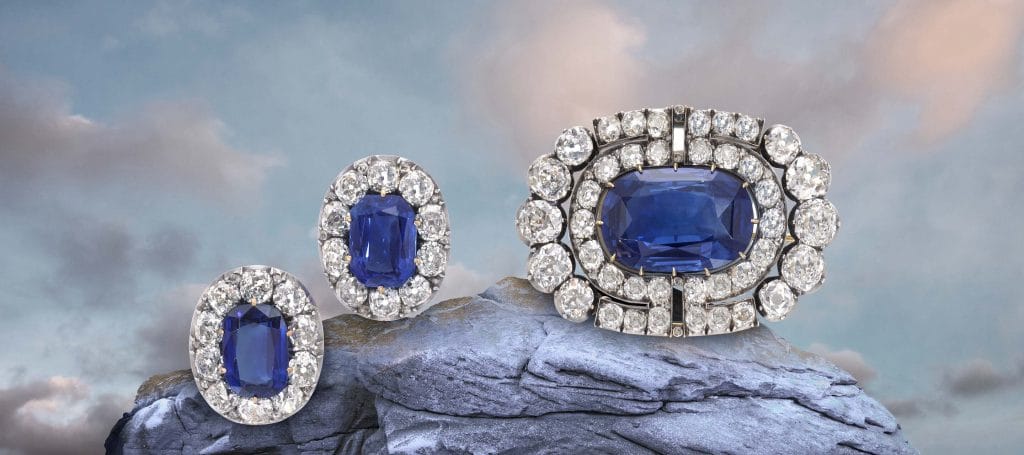 "They belonged to the Grand Duchess Maria Pavlovna of Russia, who was the queen of social life in St. Petersburg. She was the wife of Grand Duke Vladimir, the son of the Tsar (Alexander II), and she had a fantastic collection of jewelry," adds Olivier Wagner.
Maria Pavlovna fled revolutionary Russia and died in France in 1920. Her brooch and earrings were sold by a European princely family who bought them at auction in 2009.
In November, Sotheby's Geneva will hold a "Fashion Through Time" sale, which will feature extraordinary objects of the finest craftsmanship from Chanel, Hermès, Nike, to Louis Vuitton. The sale illustrates the evolution of fashion from the 1970s to the present day, with the most beautiful objects from each decade. The lots will be on view at the Mandarin Oriental in Geneva from November 2 to 9, 2021.
Voir cette publication sur Instagram
Read also > SOTHEBY'S INTERNATIONAL REALTY OPENS OFFICES IN BULGARIA
Featured photo : © Getty Images