The Indian cosmetics market is expected to grow by 4.2% a year over the next five years. Faced with such growth, international companies are seizing the opportunities. L'Oréal India has relaunched its skincare offerings, while Shiseido and Estée Lauder are stepping up their presence in this dynamic market.
India, a land of promise for the perfume and cosmetics industry. International brands see the world's most populous country as a long-term expansion opportunity. And they're banking on its young population and booming economy. According to a report by research firm Mordor Intelligence, the Indian cosmetics market is set to grow at an annual rate of 4.2% over the next five years, driven in particular by the popularity of the colored cosmetics sector.
L'Oréal India has thus extended its presence in the dermatological beauty sector by introducing its skincare brand, CeraVe, to the Indian market. The move marks the French company's return to this segment, following the introduction of La Roche Posay and Vichy, which were subsequently withdrawn from the country.
"We believe it's the right time to enter this market, due to the increase in wealth and growing awareness," said Rami Itani, Director of L'Oréal Dermatological Beauty at L'Oréal India. For him, the rise of e-commerce and social media helped launch the brand. "Our division is now the third largest in the L'Oréal group, and has recorded the fastest growth over the past year and the first half of this year," he added.
L'Oréal manages 30 brands worldwide, covering various categories such as cosmetics, hair care and skincare, 15 of which are currently available for retail sale in India. The company's cosmetics segment has grown in India, now accounting for 15% of its offering in this market, according to the ET Bureau report.
High-potential market
L'Oréal India has bold ambitions. It aims to become a billion-euro company in the next three to four years. And it is convinced that it can achieve growth twice as fast by strengthening its presence in the Indian beauty market.
"We expect the Indian beauty market to grow at a compound annual growth rate of 9-10%," said Aseem Kaushik, Managing Director of L'Oréal India. "Nearly 25% of L'Oréal's growth comes from emerging markets. India tops the list, demonstrating its strategic position as L'Oréal's standard-bearer in the emerging markets world."
Kaushik underlined the potential of the Indian market, saying, "If we look at the profile of consumers in India in general, nearly 229 million consumers have a daily income in excess of $20. We have already conquered almost half of these consumers. What's more, e-commerce has been a major driver of our growth. Of the 180 million consumers who shop online, 47 million buy beauty products, and this number is expected to rise to around 150 million in the next five years."
Shiseido on the lookout


Become an active member of the community of luxury leaders.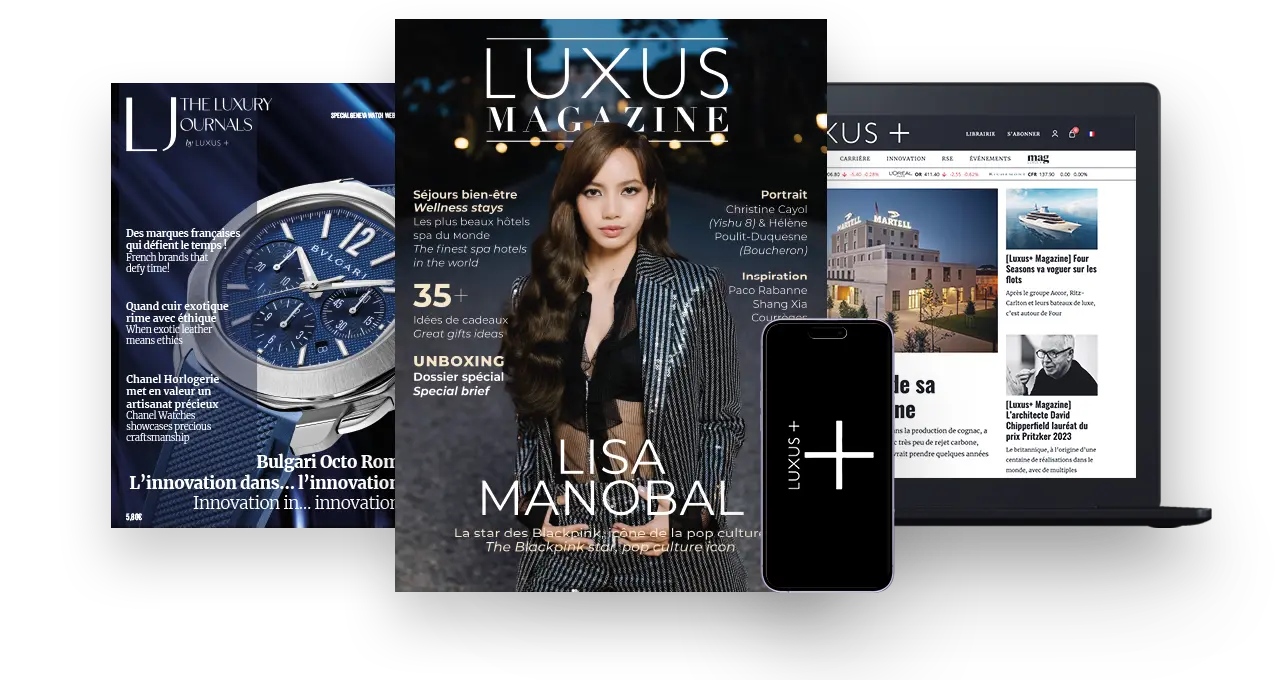 Read also>ESTÉE LAUDER INVESTS IN CHINESE BRAND CODE MINT
Featured photo : ©The Ordinary