After Jared Leto and Harry Styles, it's Ryan Gosling's turn to join the Gucci family. The 41-year-old actor and musician becomes the face of the Italian fashion house's new luggage campaign. Origins, travel and experience are the key words.
Ryan Gosling stars in the Gucci Valigeria campaign, featuring a selection of the brand's luggage. The campaign is rooted in the travel culture that has shaped the history of the brand.
It is worth remembering that the designer Guccio Gucci began his career in leather goods and luggage. He was inspired by the refinement of clients and the opulence of their travel kits while working as a butler at the Savoy Hotel in London.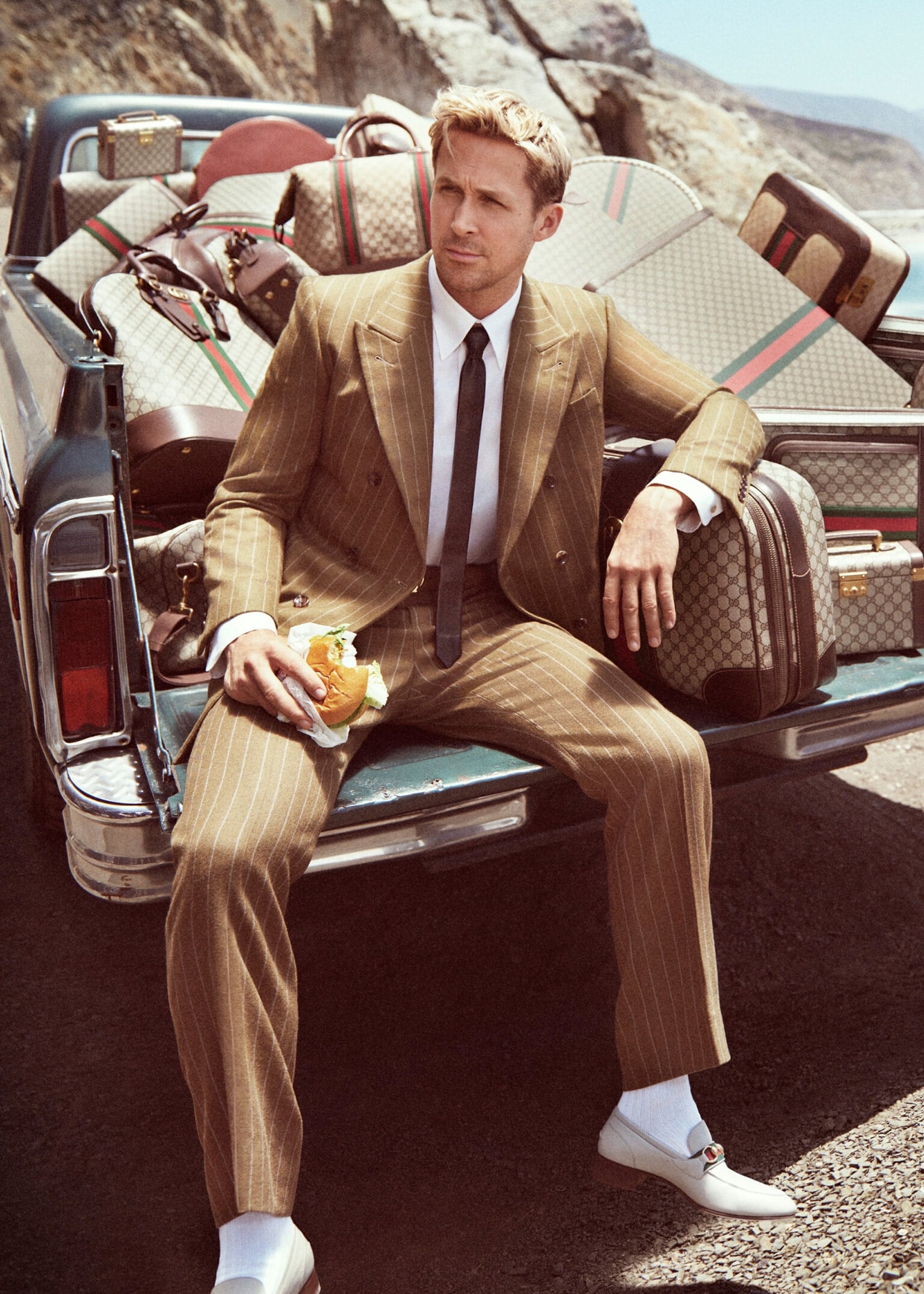 The house's current creative director, Alessandro Michele, features Ryan Gosling through the lens of photographer Glen Luchford. The campaign that he has imagined mixes the world of dreams and reality, through the discovery of worlds.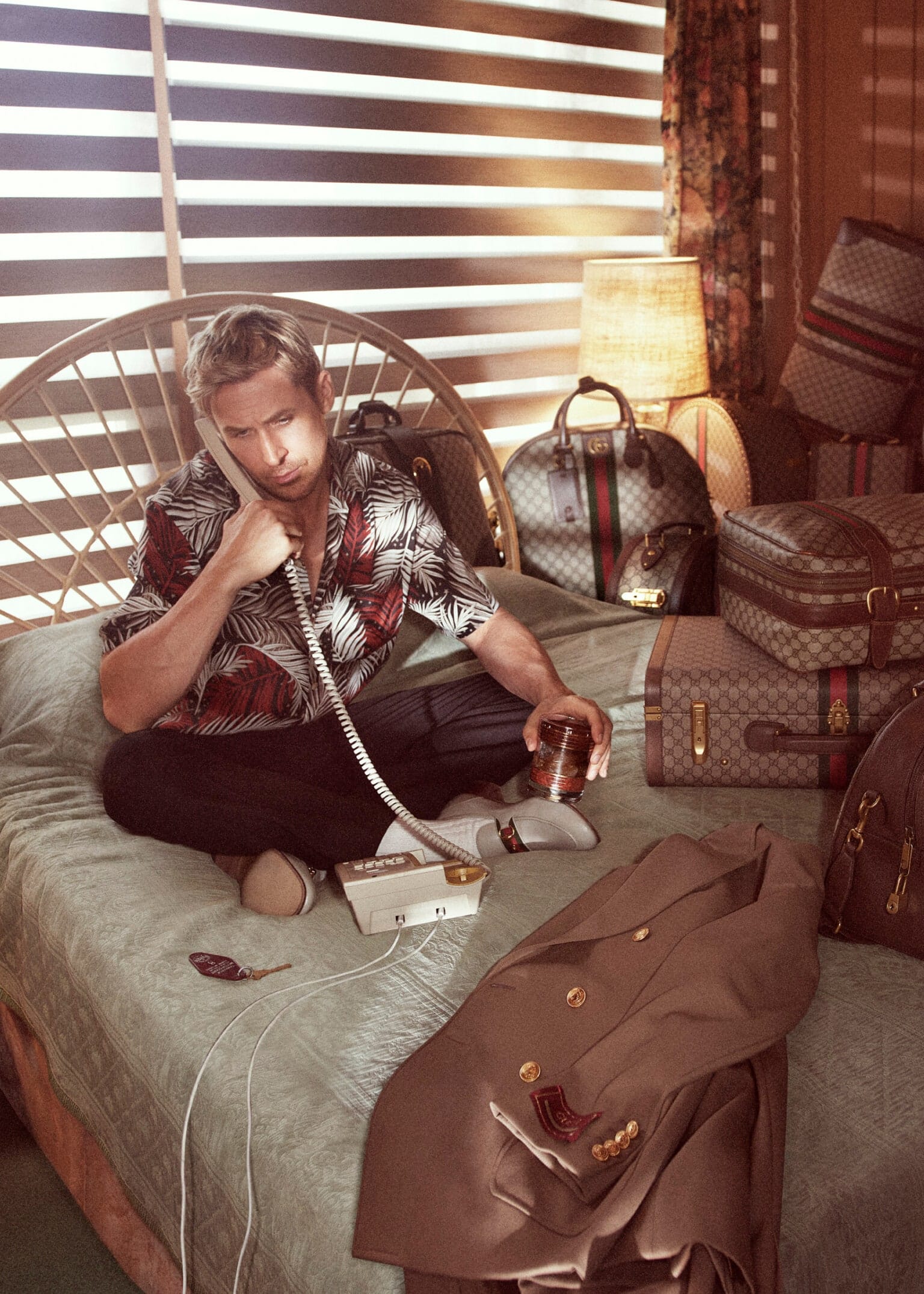 "For Gucci, travel has never been purely physical. Gucci is the brand that has accompanied Hollywood artists, writers, actors and directors on their journeys… That's why I wanted the ad campaign to tell a situationist story where the protagonist travels through a "non-place" that is first and foremost a mental place, the same one that, in the past and present, chooses Gucci because it grasps the meaning of the creativity used to build imaginary places. And that's why a Gucci suitcase feels like a magic suitcase," says Alessandro Michele, Gucci's Creative Director.
Read also > Metaverse : Miley Cyrus lands in Gucci Town on Roblox
Featured photos : © Gucci