After New York and London, it's the turn of Milan, one of the four fashion capitals, to present its new fall-winter 2023 collections. Since February 21 and until February 27, fashionistas, journalists and fashion personalities cross paths in the streets of Milan to attend the most important fashion shows.

The program for this Italian fashion week includes 59 shows and 70 presentations, punctuated by 29 cultural and social events.
Fendi : between homage and modernism
Kim Jones, artistic director of the House of Fendi since 2020, delivered a new collection on Tuesday, February 21, rich in references, tributes and style.
As a fan of science fiction, the designer chose a sort of tunnel of light as a backdrop for his show, giving the impression that the models were coming out of a space-time portal. The show paid tribute to Delfina Delettrez Fendi, a member of the eponymous family and creative director of the brand's jewelry. Kim Jones drew inspiration from her wardrobe to create looks that were modern and classic, oscillating between sophistication and trends. He unveiled a feminine wardrobe that breaks the codes of the classic by adding a personal touch and just the right amount of renewal.
Kim Jones plays on the superposition of materials and forms, in particular with skirts-pants, great trend of this season. You don't know what to choose between a pair of tailored pants and a pleated skirt to go to work? You don't have to think about it anymore, just combine the two.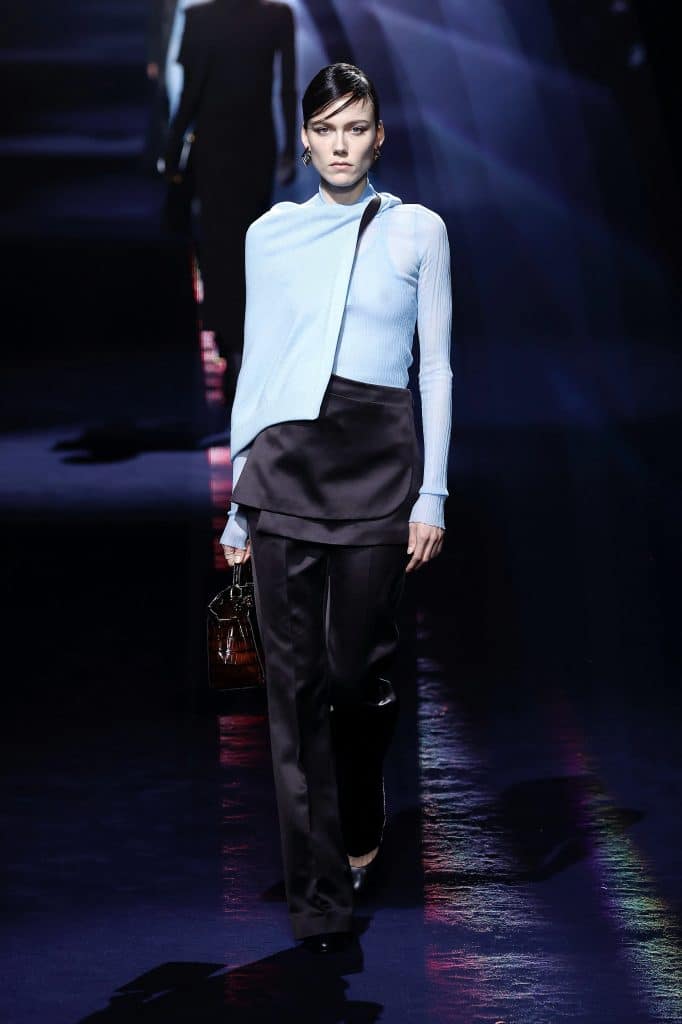 Most looks are still formal and classic. But Kim Jones knows how to give them that avant-garde touch that allows the collection to go off the beaten path. In many of the suits, asymmetrical closures add a little something extra. Suit jackets are reworked and deconstructed: goodbye XXL or pronounced shoulders, and hello bare shoulders.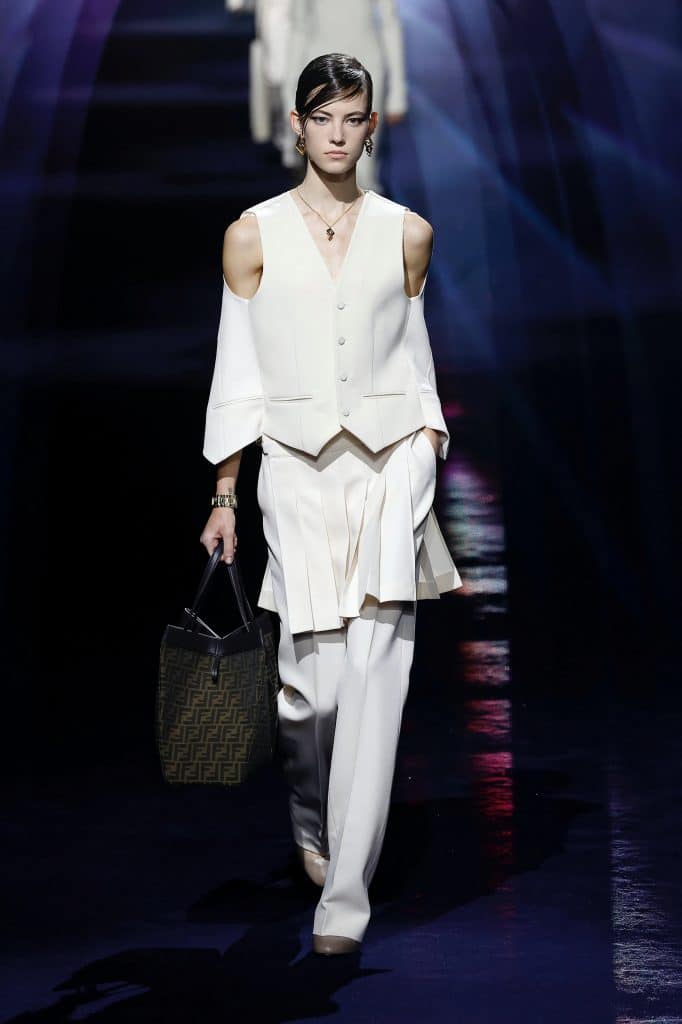 The color palette remains neutral, with a few acidic touches. We find black, gray, navy blue, brown, but also sky blue, orange red and raspberry pink. Some looks are monochrome like these jacket, pants and skirt sets, while others are more vibrant with for example this red asymmetrical top, accompanied by pink satin pants and skirt and black shoes. The mix and match of materials and colors, Kim Jones masters it to perfection. Finally the knitwear is still at the rendezvous, with tube dresses, light and transparent tops but also skirts.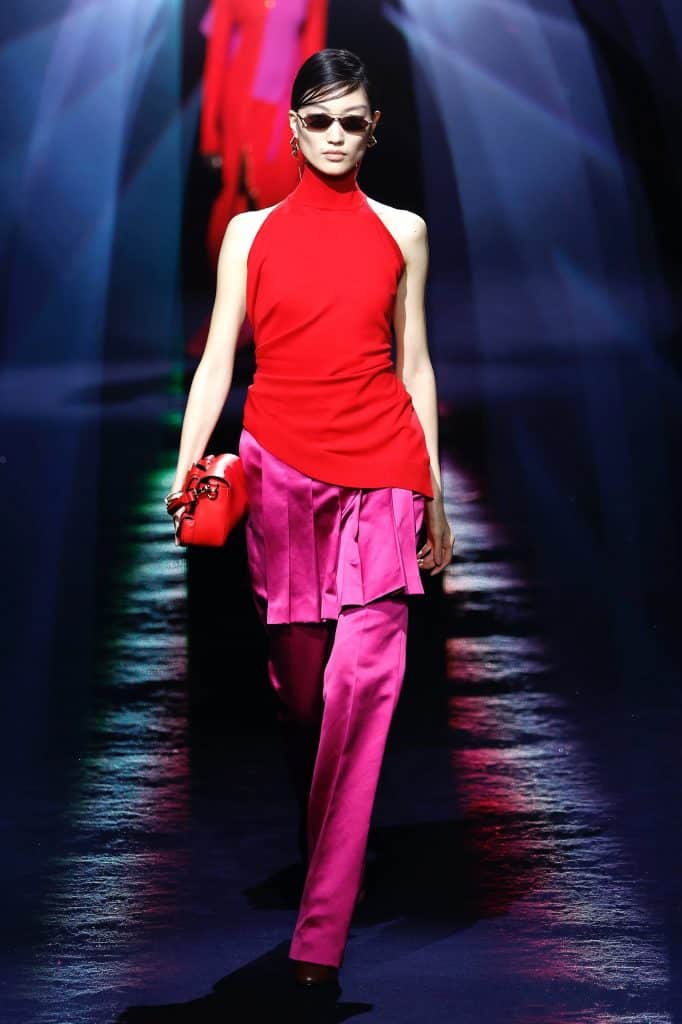 […]