Mazars study: luxury consumption in China driven by Generation Z and millennials

Mazars, the leading international audit, tax and advisory firm has studied the consumer market in China, especially since the Covid-19 waves.
Their latest report, 'Chinese Consumers in 2021: How Lifestyle Consumption Priorities are Changing', seeks to examine trends in the buying behavior of the Chinese population. China is the second largest consumer market after the U.S., so it remains critical for domestic and international brands.
Three-quarters of survey respondents say their consumption patterns have changed since the Covid-19 outbreak. China was the first country to emerge from the pandemic and, in 2021, domestic tourism and food have rebounded due to pent-up demand.
What about luxury goods?
As consumers of all genders, generations and cities shift their spending habits toward the intangible, luxury goods are giving way to experience and wellness spending. The Mazars report finds a marked shift among Gen Xers, who last year were big spenders on luxury goods but now plan to spend more on wellness activities. Millennials are expected to become the top buyers of luxury goods, followed by Generation Z.
The report observes a decline in consumption of fragrances and cosmetics, but spending on electronics was the highest this year, just behind apparel. With cross-border travel severely limited, luxury goods are all purchased at local stores or online. Generation Z unsurprisingly leads in online purchases, as well as electronics: 80% of Gen Z males have purchased electronics in the past year.
Experience and Wellness
Experiential consumption is the largest category in terms of spending, with nearly 70% of those surveyed saying they spend "significantly" on travel, food and nightlife. China was the first country to emerge from the pandemic, and while outbound travel continues to be held back by restrictions, domestic tourism and food and beverage spending have been able to rebound.
Most travel is short-term, with 40 percent of people going on trips lasting less than three days and only eight percent spending more than a week away. Most popular with millennials, all generations are spending more on experiences. During the 2021 Labour Day Holiday (1 May to 5 May), domestic tourism returned to 103% of its pre-pandemic level.
Spending on physical and mental wellness is the second largest category, led by gym and sports memberships, across all generations (except Gen Z). Consumer preferences vary by age: Baby Boomers and Gen Xers favour traditional Chinese medicine treatments, Millennials spend the most on sports and beauty services, and Gen Z is keen to stay slim. Three-quarters of male Millennials work out, slightly ahead of Gen Zers (72%).
Read also> LMIS 2021: WHAT TO EXPECT FROM MAZARS' KEYNOTE ON TECHNOLOGY FOR SUSTAINABLE DEVELOPMENT
Featured photo : © Cheuklun Lo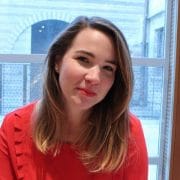 Hélène Cougot
Passionnée depuis son plus jeune âge par l'art et la mode, Hélène s'oriente vers une école de stylisme, l'Atelier Chardon-Savard à Paris, avec une option Communication. Afin d'ajouter des cordes à son arc, elle décide de compléter sa formation par un MBA en Management du Luxe et Marketing Expérientiel à l'Institut Supérieur de Gestion à Paris dont elle sort diplômée en 2020. Elle a notamment écrit des articles lifestyle et beauté pour le magazine Do it in Paris et se spécialise en rédaction d'articles concernant le luxe, l'art et la mode au sein du magazine Luxus Plus.********** [EN] Passionate about art and fashion from a young age, Hélène went to a fashion design school, Atelier Chardon-Savard in Paris, with a Communication option. In order to add more strings to her bow, she decided to complete her education with an MBA in Luxury Management and Experiential Marketing at the Institut Supérieur de Gestion in Paris from which she graduated in 2020. She has written lifestyle and beauty articles for Do it in Paris magazine and specializes in writing articles about luxury, art and fashion for Luxus Plus magazine.