For the first month of this year 2021, Bentley produced the 80,000th Continental GT. For the occasion, the car manufacturer has decided to celebrate this "anniversary model" by bringing together some iconic versions that have marked its evolution since 2003.
Bentley delivers an average of nearly 5,000 Continental GTs worldwide each year.
The new model unveils unprecedented aesthetics with the pinnacle of Bentley's design and engineering achievements: a Continental GT V8 in Orange Flame version, finished with Blackline specifications and with optional styling specifications.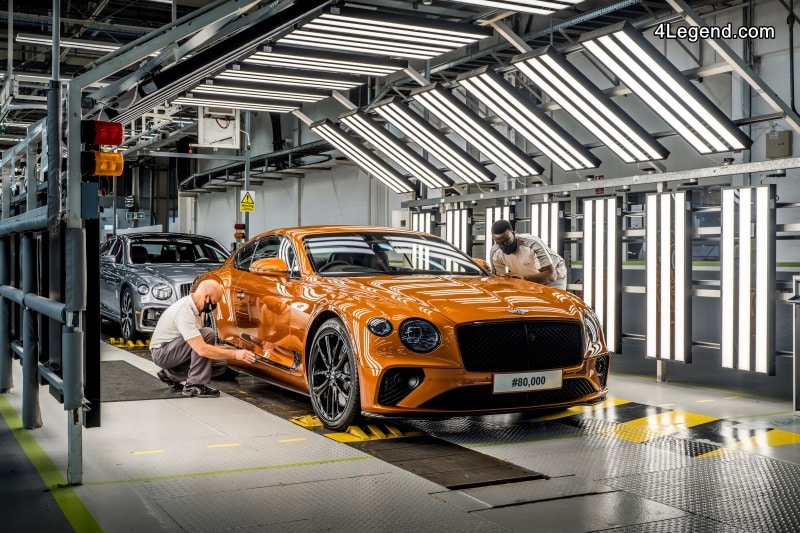 This was designed by hand by the brand's 'craftsmen' in the Crewe factory in the UK. It should be noted that most of them were already present when the Continental GT debuted in 2003.
This time, the production platform has been upgraded especially for this third generation. It now has a completely new dynamic position, proportions and capacity levels. For example, the latest version benefits from a completely new body, with cleaner lines and smoother surfaces. While retaining its role as a resolutely contemporary grand touring car.
[…]
Photo à la Une: © Bentley