In oysters, you can sometimes find a pearl. For its part, Louis Vuitton has chosen L'Huîtrière (the oyster house) as the new setting for its latest boutique in the old town of Lille.
On 28 April, Bernard Arnault, the CEO of LVMH, the parent company of the trunk-maker, came to inaugurate it with full knowledge of the facts. A native of the region, he had previously frequented what was still a legendary restaurant in Lille, opened in 1928 and awarded a Michelin star.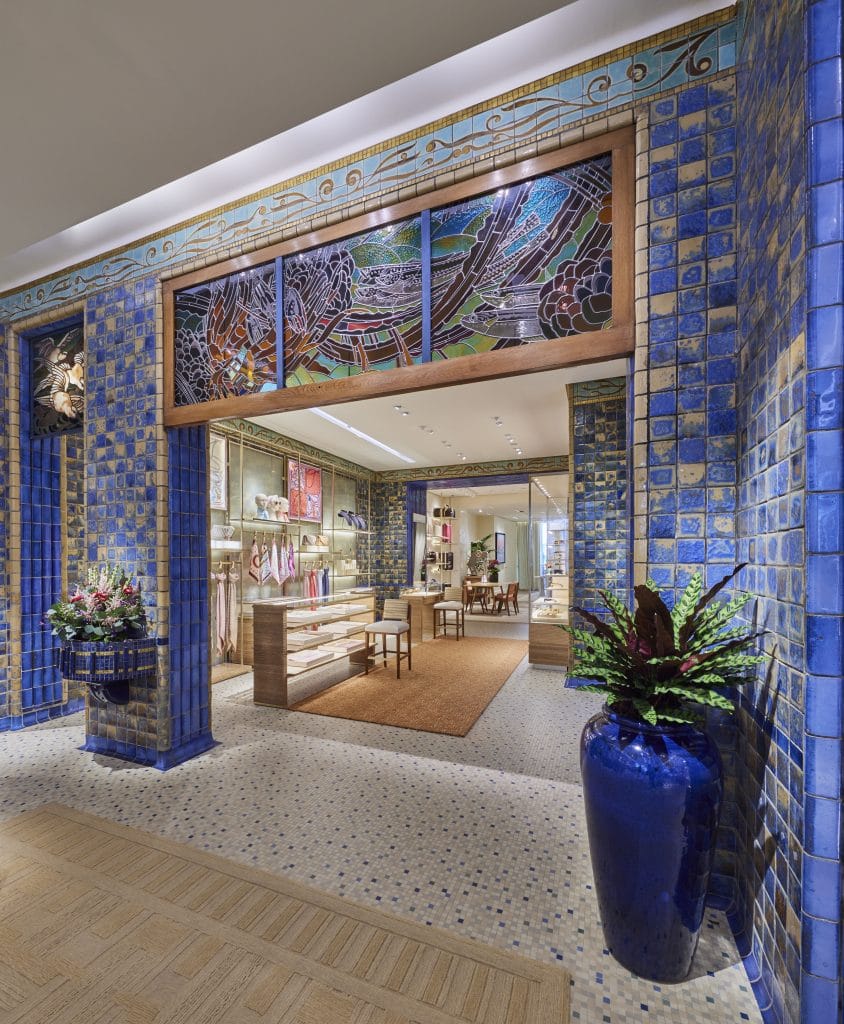 As with the Samaritaine, also owned by the world's number one luxury goods company, the work preserved the Art Deco heritage and the mosaics of the building, whose façade and interior are classified as historical monuments. Some thirty local craftsmen (ironworkers, specialists in marble and glass paste marquetry, etc.) have renovated the ceramics, earthenware and stained glass windows according to the rules of the art.  Cupboard doors, old kitchen worktops, stoneware mosaics on the floor, everything has been meticulously reconstructed.
[…]
Featured photo : © Louis Vuitton