For her Autumn-Winter 2023-24 collection, Maria Grazia Chiuri, Artistic Director of the emblematic Maison du 30 avenue Montaigne, signs a "Plan de Paris" motif inspired by the cartography of the City of Light, applied to ready-to-wear and accessories. A way for the fashion house to declare its Parisian identity and reaffirm its French roots, using one of its archive pieces.
Revealed during the House's Spring-Summer 2023 fashion show, this "Plan de Paris" motif – rooted in the history of French savoir-faire in the same way as the emblematic toile de jouy – is also the subject of an advertising campaign.
On the occasion of Paris Fashion Week, where it will parade once again in the Jardins des Tuileries this Tuesday, September 26 at 3pm (and not at 2.30pm as indicated in a recent official e-mail), Dior launches a collection that highlights the capital of love.
A little-known architectural motif
The star motif of the Autumn-Winter 2023-24 collection, which looks like a vintage map of Paris, celebrates the streets of the French capital. From the rue du Faubourg Saint Honoré, where founder Christian Dior found his lucky star, to 30 Montaigne, where all the House's savoir-faire is expressed, just a stone's throw from the Louvre.
It all started with a fragment of a city map found on a scarf designed in the 1950s by founder Christian Dior, as Maria Grazia Chiuri, Artistic Director of Dior's women's collections, explains.
It's part of the Plan de Turgot. A name that evokes Anne Robert Jacques Turgot, economist and leading French Minister of State during the reign of Louis XVI.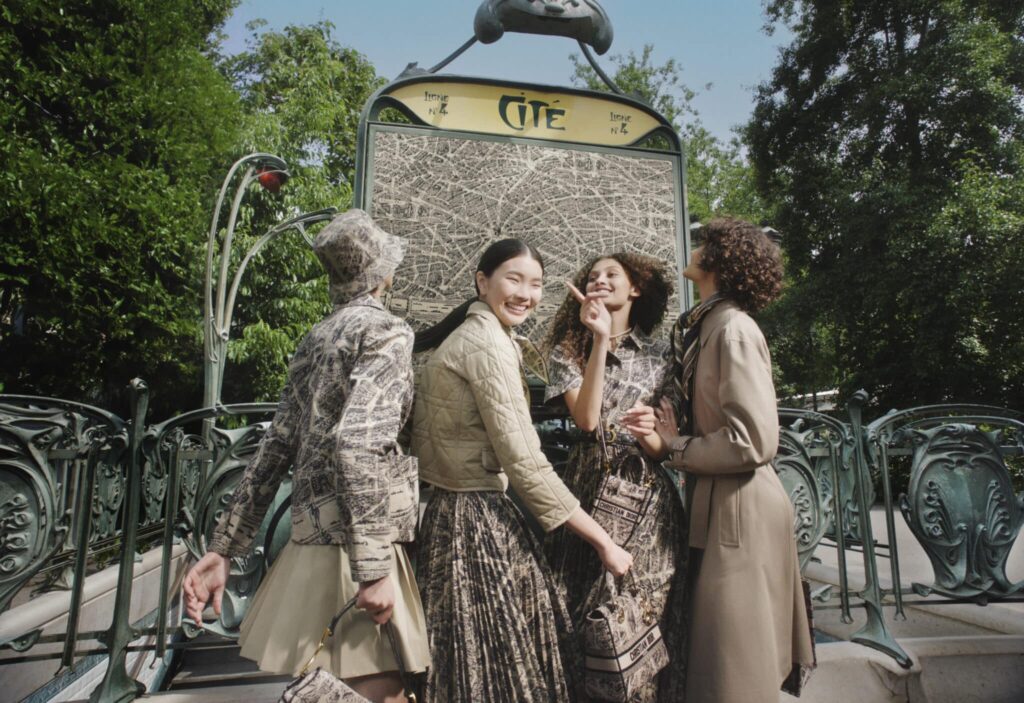 As Soizic Pfaff, Dior's head of heritage, explains, this 18th-century-style plan was produced not by cartographers but by the draughtsman Louis Bretez, who made a name for himself in the field of perspective, and was intended for the kingdom's elite.
The complete version shows the Paris of the period before Baron Haussmann's great works, with the Tuileries Palace – burnt down during the Paris Commune and of which only the gardens remain today – and the old Louvre. The plan appears in cavalier vision, i.e., showing the buildings at an oblique angle, so that you can see them clearly.
It's a nod to the founder Christian Dior's first failed love. Indeed, his parents rejected his vocation as an architect, preferring to enroll him in a more serious course at the Ecole des Sciences Politiques in Paris. The city became an inseparable part of the New Look designer's life, as his parents moved there when he was six years old. From then on, the family home in Granville – Normandy – became a second home. To ward off fate, the couturier never ceased to name his pieces and collections after Parisian streets, buildings and even metro stations.


Become an active member of the community of luxury leaders.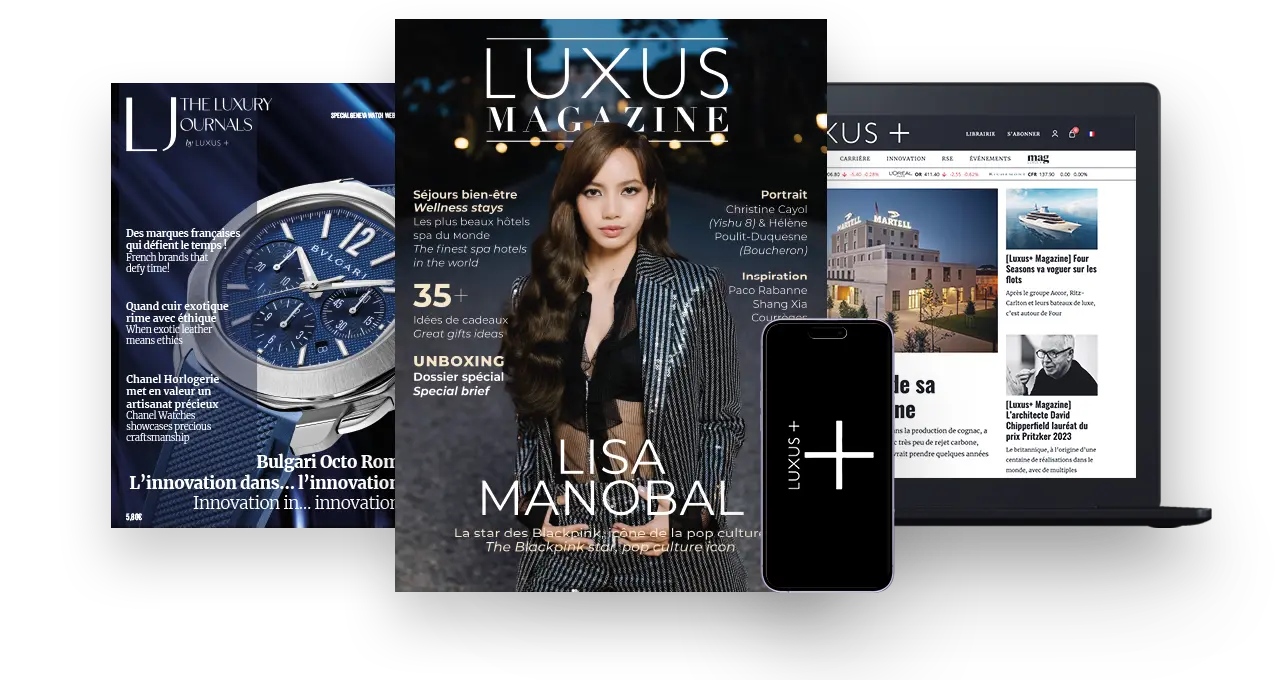 Read also > LOUIS VUITTON LAUNCHES HIS PODCASTS WITH LOÏC PRIGENT
Front cover photo: © Elaine Constantine/Dior