The Camera Nazionale della Moda Italiana (CNMI) recognized leaders in sustainable fashion at its Sustainable Fashion Awards 2023 in Milan, highlighting the industry's commitment to the circular economy and the environment.
The final weekend of Milan Fashion Week was marked by the CNMI Sustainable Fashion Awards 2023 ceremony, a showcase of the fashion industry's growing commitment to sustainability and the circular economy. Milan's Teatro alla Scala hosted this prestigious event, where numerous luxury fashion houses and industry personalities were honored.
The award winners were selected by a jury of renowned experts, including Andrew Morlet, jury chairman and CEO of the Ellen MacArthur Foundation, Carlo Capasa, president of the CNMI, Simone Cipriani, director and founder of the Ethical Fashion Initiative, and Federica Marchionni, CEO of Global Fashion Agenda.
Among this year's winners, two names stand out. Edward Enninful, outgoing editor-in-chief of British Vogue, was honored with the Visionary Award, recognizing his contribution to sustainable fashion. For her part, Donatella Versace, Creative Director of Versace, received the Humanitarian Award for Equity and Inclusion, underlining the importance of inclusivity in the fashion industry.
Gucci wins circular economy award
The highlight of the evening, however, was the victory of Italian luxury house Gucci, which took home the Ellen MacArthur Foundation Award for the Circular Economy. This highly coveted distinction recognizes the efforts of Kering's flagship House in the field of circularity, an increasingly crucial area for the future of fashion.
Gucci was recognized for its Circular Hub's Denim project, an innovative denim collection that incorporates regeneratively grown cotton, in partnership with the Regenagri-certified Algosur farm in Spain. This innovative approach promotes the use of environmentally-friendly and sustainable materials in the production of high-quality garments.
Jean-François Palus, CEO of Gucci, expressed his satisfaction: "Establishing scalable collaborations is an essential part of Gucci's strategy, and the 'Denim Project' is an example of combining the many strengths of the house's supply chain partners and harnessing innovative technologies to reinforce the principles of the circular economy."
The future of circular fashion
Gucci's strategic partnership with the Ellen MacArthur Foundation, established in July 2022, promises further advances in circularity. The Italian fashion house plans to launch a denim collection next year, showcasing a holistic approach to circularity. The collection will feature regenerative cotton and post-consumer recycled fibers. It will also offer a digital passport for each item, enabling consumers to track its journey from raw materials to production, while providing essential information on product care and repair.


Become an active member of the community of luxury leaders.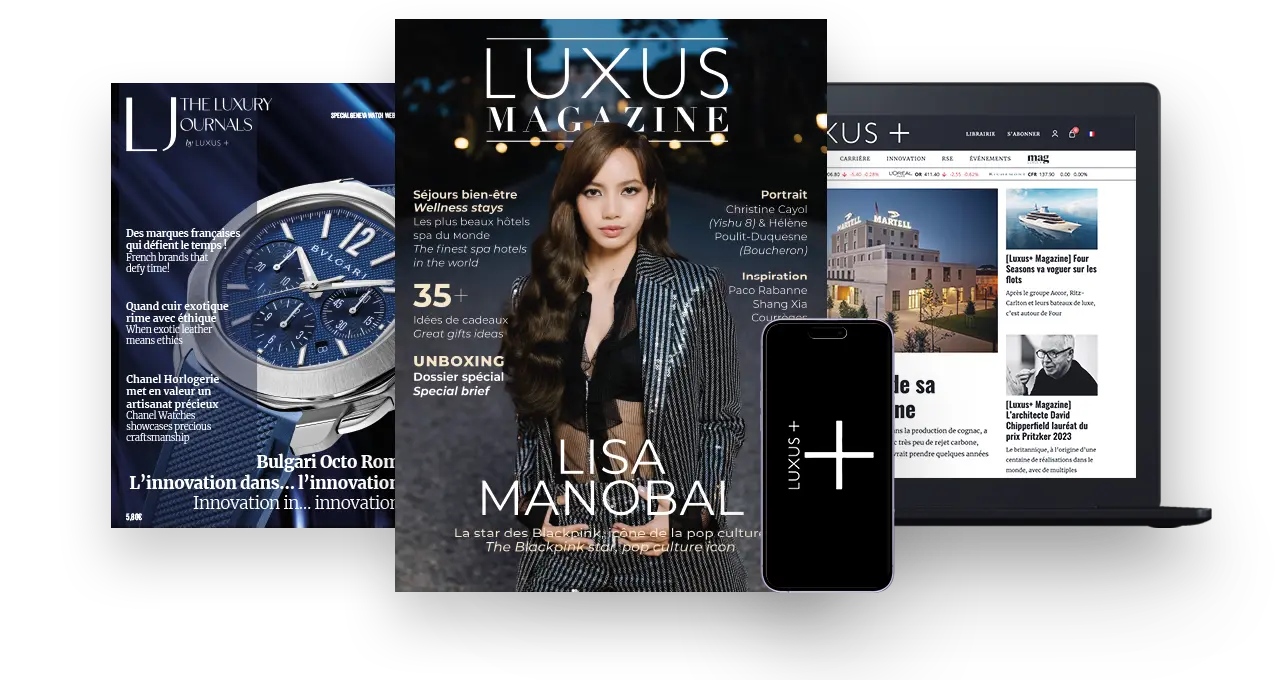 Read also>HOW STELLA MCCARTNEY IS REDEFINING SUSTAINABLE FASHION
Featured photo : ©Press