Chip shortage benefits luxury used car dealers

While the shortage of computer chips is causing problems for vehicle manufacturers around the world, it is giving companies like Alba Cars the opportunity to attract more customers in the used car market.
The automotive industry is feeling the full impact of the COVID-19 pandemic. While the demand for luxury vehicles has soared, the supply has not always been there in 2021, due to the shortage of semiconductor chips.
These chips are essential to the operation of computers, telephones and even vehicles. The consulting firm Alix Partners estimates that 7.7 million chips were missing in 2021 alone. This is expected to cost the automotive industry $210 billion in sales.
As a result, customers are finding it difficult to afford a new vehicle. Demand is turning to the used car market. For example, multiple dealerships in the United Arab Emirates are seeing an increase in the number of used vehicles sold in 2021.
This is the case for Alba Cars, a used luxury car dealer in Dubai. Demand for high-end cars has climbed considerably, especially for Audi, BMW, Mercedes-Benz, Jaguar and Maserati.
This demand has allowed the company to open two new branches in Dubai at Al Barsha and Abu Dhabi Marina Mall. These new facilities will allow Alba Cars to further expand its reach, reaching even more customers across the region, setting its all-time sales record in September 2021. As long as the shortage continues to plague the automotive segment, the used car market will only benefit.
Read also > MERCEDES DOMINATES LUXURY CAR SALES IN INDIA
Featured photo : © Alba Cars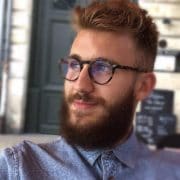 Anthony Conan
[FR] Diplômé journaliste plurimédias en 2019, Anthony Conan a multiplié les expériences, notamment en tant qu'assistant éditorial à TF1 ou journaliste radio à RCF Bordeaux. Il se spécialise dans le montage vidéo en plus de la rédaction, et développe un intérêt particulier pour l'économie.************** [EN] Graduated as a multimedia journalist in 2019, Anthony Conan has multiplied his experiences, notably as an editorial assistant at TF1 and as a radio journalist at RCF Bordeaux. He specializes in video editing in addition to writing, and has developed a particular interest in economics.