Chiara Ferragni has joined the Hublot family alongside many legendary personalities such as Novak Djokovic, the world's number one tennis player, and Dina Asher-Smith, the track and field champion.
With an Instagram community of 24.7 million followers, the 34-year-old shares her daily life with her followers: her daily hassles as a mum, as well as her life as a successful entrepreneur.
She made a name for herself with her fashion blog, launched twelve years ago now, and has since inherited the title of the world's most influential and best-known blogger. In 2015, she launched her own shoe brand, then clothing, she is also the first to have her name listed as the world's most powerful influencer.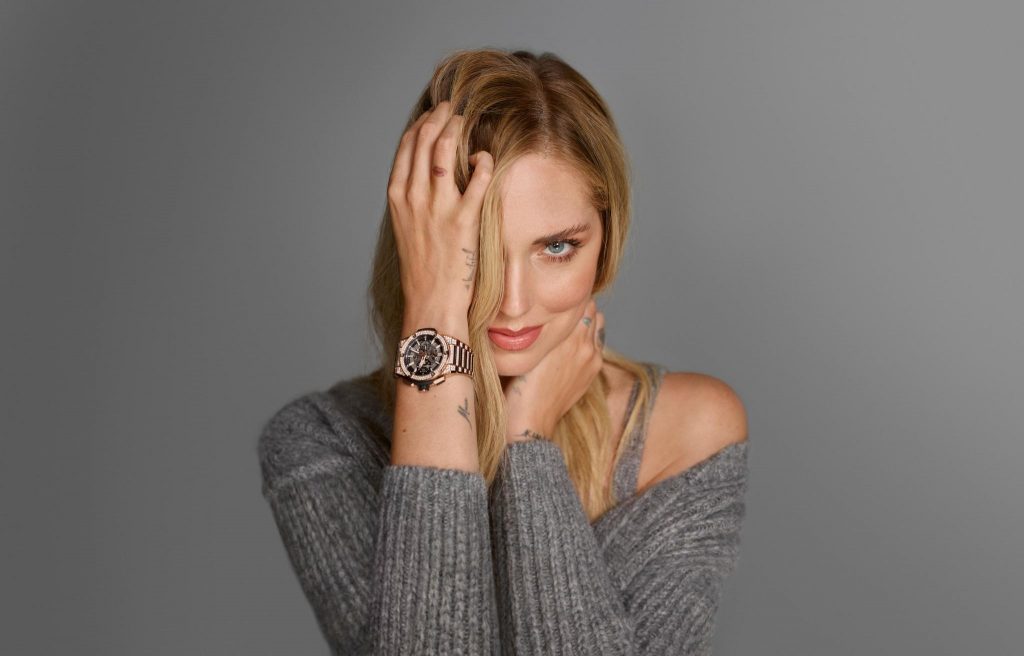 This is not Hublot's first time with Chiara Ferragni. Indeed, we remember the photos of the latter wearing the Big Bang Millenial Pink. A watch with an inclusive and unisex message, produced in a limited edition of 200 pieces, designed in collaboration with Garage Italia. Since this project, the influencer and Hublot have realised that their universes meet.
"Everything I do on a daily basis, I do with the idea of sharing. What I love, those I love, what I live, my daily life, my children, my work, I do it with my heart, to inspire others to believe in themselves and their dreams. (…) Why Hublot? Because Hublot is not like any other watch brand, it follows its path, distinctively, with determination, it pursues its dreams of innovation, while respecting traditions, it seeks beauty inside and out by welcoming more than the performance of an athlete or the success of a person in his or her family, it welcomes what makes its performance, its successes, that is to say, its ability to set firsts, to be different and unique," said Chiara Ferragni.
Read also > CHIARA FERRAGNI APPOINTED TO THE BOARD OF DIRECTORS OF TOD'S
Featured photo : © Hublot