A Perrier-Jouët breaks a world record at Christie's auction

An exceptionally rare 147-year-old bottle of champagne was auctioned at Christie's London. It was sold for over 50,000 euros, a record.
Christie's offered a collection of various vintage champagnes from Perrier-Jouët on Thursday, December 2 and Friday, December 3. Among the offerings, an 1874 vintage of Perrier-Jouët Brut Millésime, which already has a long history with the auction house, sold for over 50,000 euros. Indeed, this champagne had already been the most expensive ever sold in the history of Christie's… in 1888 ! Losing its record in 1967, it rested for 147 years in very strict conservation conditions (total darkness, temperature between 11 and 14 degrees…) in the cellars of the Perrier-Jouët vineyard, in the Épernay region.
"This does not happen very often. There are hardly any bottles of this vintage, maybe a handful, they are so incredibly rare," said Tim Triptree, Christie's international director of wine and spirits.
He adds, "Older champagne tends to become much richer, slightly more golden or amber, and the aromas intensify to offer more caramel, mocha, toasted hazelnuts or toasted almonds and even a little hint of sherry and Madeira. In terms of mouthfeel, the fizz can be considerably reduced. Maybe the wine will be a little flat or there will just be a slight tingle. But it should still have the characteristic vibrant acidity that is associated with champagne".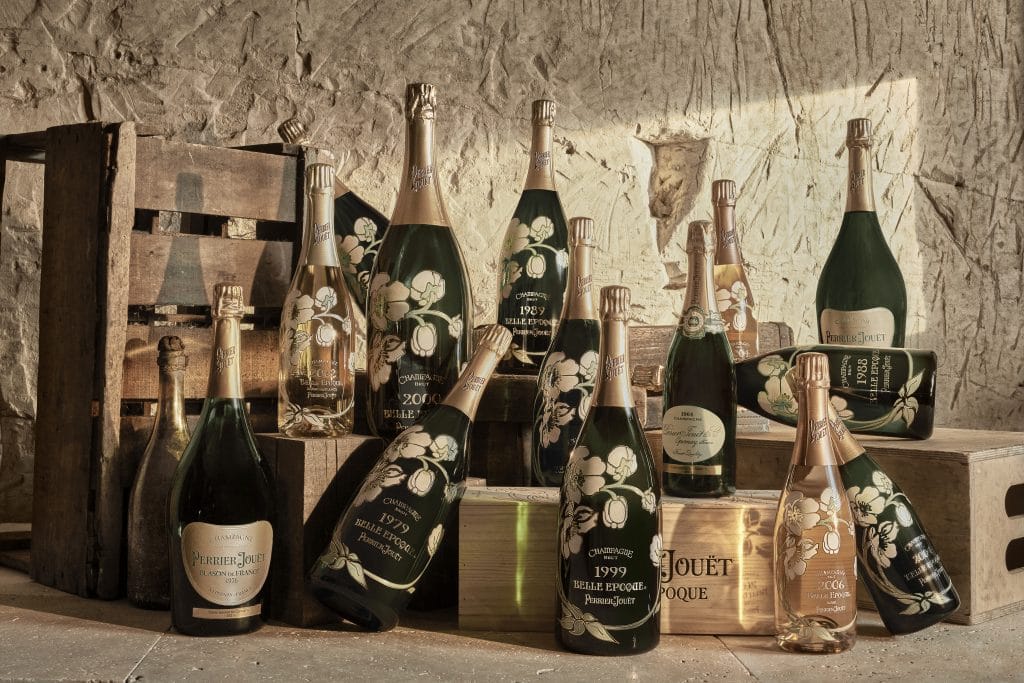 The buyer of the bottle will also enjoy a tour of the Perrier-Jouët cellars, a tasting, a meal cooked by three-star Michelin chef Pierre Gagnaire, as well as an overnight stay at the Maison Belle Époque, Perrier-Jouët's 19th century family home.
"I am very proud to see how the unique wine heritage of the Maison Perrier-Jouët has been recognized and celebrated by wine lovers at Christie's. I look forward to meeting the buyer of the Perrier-Jouët 1874 vintage in Epernay, France, where they will have the opportunity to continue this remarkable experience at the Maison Belle Epoque, the historic home of our founders," comments Séverine Frerson, Maison Perrier-Jouët's Cellar Master.
Lire aussi > [LUXUS+ MAGAZINE] A BRIEF HISTORY OF LUXURY: HOW DID CHAMPAGNE BECOME THE DRINK OF CELEBRATION ?
Featured photo : © Maison Perrier-Jouët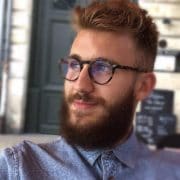 Anthony Conan
[FR] Diplômé journaliste plurimédias en 2019, Anthony Conan a multiplié les expériences, notamment en tant qu'assistant éditorial à TF1 ou journaliste radio à RCF Bordeaux. Il se spécialise dans le montage vidéo en plus de la rédaction, et développe un intérêt particulier pour l'économie.************** [EN] Graduated as a multimedia journalist in 2019, Anthony Conan has multiplied his experiences, notably as an editorial assistant at TF1 and as a radio journalist at RCF Bordeaux. He specializes in video editing in addition to writing, and has developed a particular interest in economics.