The Search for Purpose in a Post COVID-19 World: A Point of View on Luxury Consumption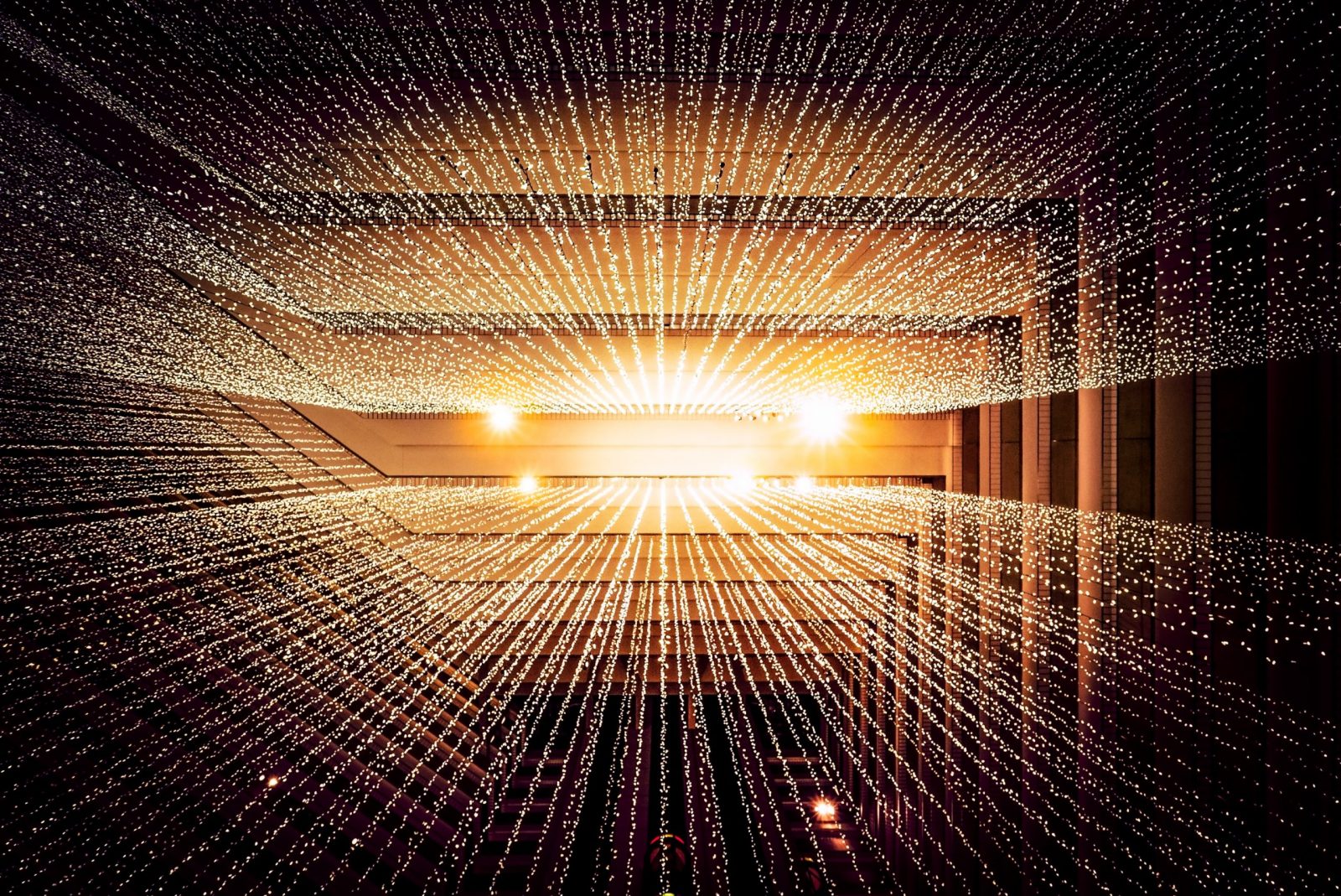 The Luxury Industry is taking the COVID-19 crisis in full force, and not surprisingly questioning the future of luxury shopping behaviors. What will the landscape and consumption habits look like when this is over? Will spending on luxury goods return to pre-crisis levels, and will it be driven by different motivations?
In this uncertain context, it is very difficult to predict the future as things are changing daily and even hourly. We can't pretend to know with absolute certainty what will happen. We can, however, take the opportunity in this pause in normal routines to reflect on the luxury consumption mindset, motivations and values, and consider the unconscious change in behavior that may take place as a result of the current environment.
Towards an intensely conscious effort to connect with the real world and find real purpose
A recent Jing Daily article speaks to one implication we'd highlight as one brands should not ignore. The article suggests that luxury consumers will turn towards "an intensely conscious effort to connect with the real world and find real purpose", meaning that they will focus less on logos and labels and instead on "responsible luxury". While this trend had been initiated well prior to COVID-19, it is likely this period will serve as a catalyst, speeding up the rate at which brands need to be prepared for this.
This search for purpose will likely accelerate and expand across different segments of clients – no longer being limited to specific generations or regions. If brands can find ways to actively help their consumers "connect with the world" & "find real purpose", this will be an opportunity to set themselves apart.
Happiness, beyond material satisfaction from brands
To better understand this critical trend, we suggest you take advantage of this pause in daily life to learn about the topic of Happiness Sciences – it will be beneficial not just for you personally but also for the future development of your brand. At a time when customers expect more than material satisfaction from brands, we cannot let our customers' happiness be left up to chance or intuition.
Happiness Sciences is an academic field represented in prestigious universities including Yale, Harvard, Berkeley, and more recently Beijing University. They are part of the Positive Psychology departments led by distinguished professors and scientists like Martin Seligman, Elizabeth Dunn, Sonia Lyubomirsky, who have been conducting experimentation for over 30 years in order to understand what makes happy people, happy.
One of the most inspiring professors for us – Laurie Santos at Yale – created a class "Psychology and the Good Life" so popular on campus that she is now offering it online with 400,000 people who have signed up. Another thought provoking and easy to digest read is the Happiness Advantage by Shawn Achor, who explains how happiness fuels success at work, not the other way around.
What are the key takeaways then from these sciences that we can apply to make luxury clients feel purpose and more fulfillment in their brand experience?
Luxury, conscious behaviors and a sense of purpose
First, we must recognize that we are mistaken about what makes us – and hence customers – happy. More money, a new job, a new relationship, owning luxury goods are not drivers of Happiness. Implications for luxury brands are huge! It explains why the kind of experience they offer to their clients will be at least as important as the quality of the luxury goods they sell to their client in building loyalty and long-term relationship.
The second takeaway is about activation of 'drivers' that will influence clients' happiness beyond providing instant pleasure and short-term entertainment – facilitating conscious luxury behaviors, connection to the world and a sense of purpose. The key drivers include:
· Gratitude & Kindness: Research shows that taking time to recognize and appreciate what we've received in life can make you happier and even healthier. This is particularly interesting and perhaps surprising in the context of brand. Very often brands express their gratitude to their clients, but it could be even more powerful to deliver an experience that will get clients to express their gratitude towards others, and ultimately the brand itself.
· Altruism: While this may challenge the notion of exclusivity associated to Luxury, this is increasingly demanded of Luxury brands. Being open to others calls for more openness to the world and to its upcoming challenges regarding sustainability, gender equality, diversity.
· Savoring the present moment: Making the moment last – in a world where multi-tasking is often valued – can help prolong customers' happiness. Brands can play with poly-sensorial human environment and technologies to facilitate savoring.
· And finally, self-expression: Facilitating individuality and personalization is a way to help limit comparison to others, which can trigger feelings of frustration. Increasingly Luxury consumers – Gen-Z in particular – are looking for brands to help them do just that, to help reflect their unique style and personality.
The objective is to find its own way
These drivers are being increasingly manifested as there is a progressive rising awareness of this search for Happiness, moving away from instant shiny pleasure to longer lasting purpose and connection. The true 'elite' and rising Gen-Z are looking to Luxury less as clear cut status symbols and instead as ways to express themselves, while taking a more democratic and inclusive view.
While the drivers we've highlighted are human and universal, the combination and activation will depend on each individual, brand, and cultural context. Each brand will need to find its own way to embody those ingredients and mix them in its experience.
While there is no magical or universal recipe, Happiness Sciences discoveries open the path towards clients' deep aspirations that will become increasingly dominant in the future. It will then be important to bring those principles to life, with activation that reflects a thorough understanding of their unconscious motivations towards the brand.
If brands can play an active role in facilitating consumer purpose and connection, they will be taking the journey with the customer rather than being left behind.
Read also > CORONAVIRUS: HOW IS THE FASHION AND LUXURY INDUSTRY ORGANIZED TO FIGHT IT?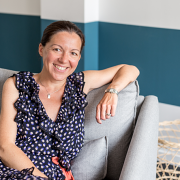 Anne-Laure de Broissia
[EN] ANNE-LAURE DE BROISSIA HAS BEEN GRADUATED FROM SCIENCES PO IN 2002 AND HAS OVER 16 YEAR OF INTERNATIONAL CLIENT EXPERIENCE AT PRS IN VIVO HAVING WORKED BOTH IN THE COMPANY'S PARIS AND NEW YORK OFFICES. SHE HAS DEMONSTRATED GREAT SUCCESS IN BUSINESS DEVELOPMENT AND ENTREPRENEURSHIP AND HAS A UNIVERSITY EDUCATION IN BEHAVIORAL AND HAPPINESS SCIENCES, WHICH ALLOWS HER TO ACCOMPANY LUXURY BRANDS IN UNDERSTANDING THEIR CUSTOMERS AND PROVIDING THEM WITH A MORE EMOTIONAL CUSTOMER EXPERIENCE. BEYOND SPECIFIC PROJECTS CONDUCTED FOR LUXURY BRANDS, SHE LIKES ORGANIZING SHARING SESSIONS IN PARIS, NEW YORK AND SHANGHAI ON BEST PRACTICES FOR AN EXCEPTIONAL LUXURY EXPERIENCE. ****** [Fr] Anne-Laure de Broissia, a été diplômée de Sciences Po en 2002 et a plus de 16 ans d'expérience de la clientèle internationale chez PRS IN VIVO, ayant travaillé à la fois dans les bureaux de la société à Paris et à New York. Elle a fait preuve d'une grande réussite dans le développement des affaires et l'entrepreneuriat et a suivi une formation universitaire en sciences du comportement et du bonheur, qui lui permet d'accompagner les marques de luxe dans la compréhension de leurs clients et leur offrir une expérience client plus émotionnelle. Au-delà des projets spécifiques menés pour des marques de luxe, elle aime organiser des sessions de networking à Paris, New York et Shanghai sur les meilleures pratiques d'une expérience de luxe exceptionnelle.******