The partnership between the Bugatti sports car brand and Carbon champagnes gave birth this year to "La Bouteille Noire".
"La Bouteille Noire", the result of a collaboration – since 2018 – between the famous sports car brand Bugatti and Carbon champagnes, is a unique 15-liter carbon champagne bottle. The bottle is presented in a luxurious carbon case paying homage to the "La Voiture Noire", presented in 2019 at the Geneva Motor Show. The bottle and case were presented for the first time in a luxurious setting: the super boutique hotel The Londoner Hotel located in Leicester Square in London.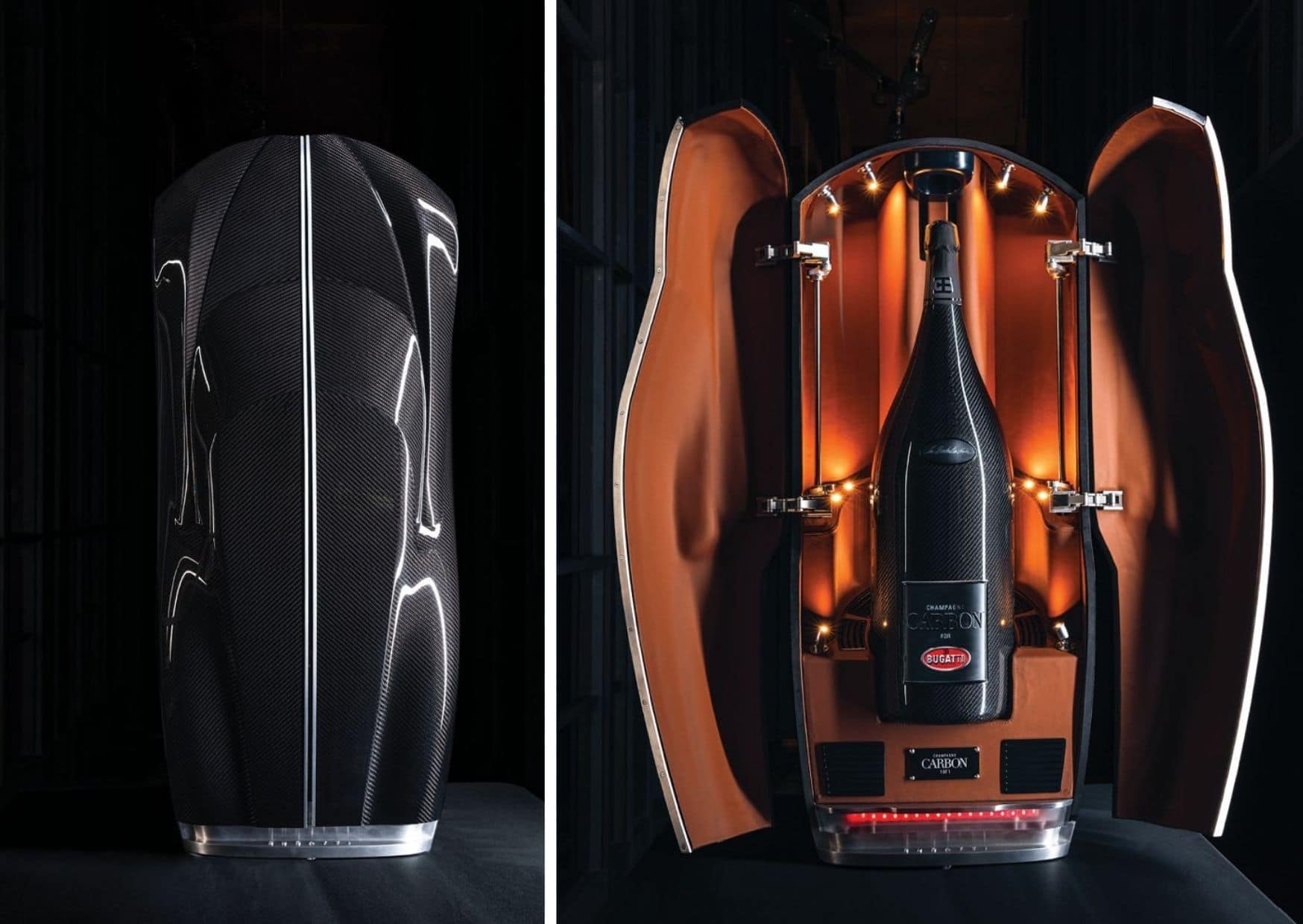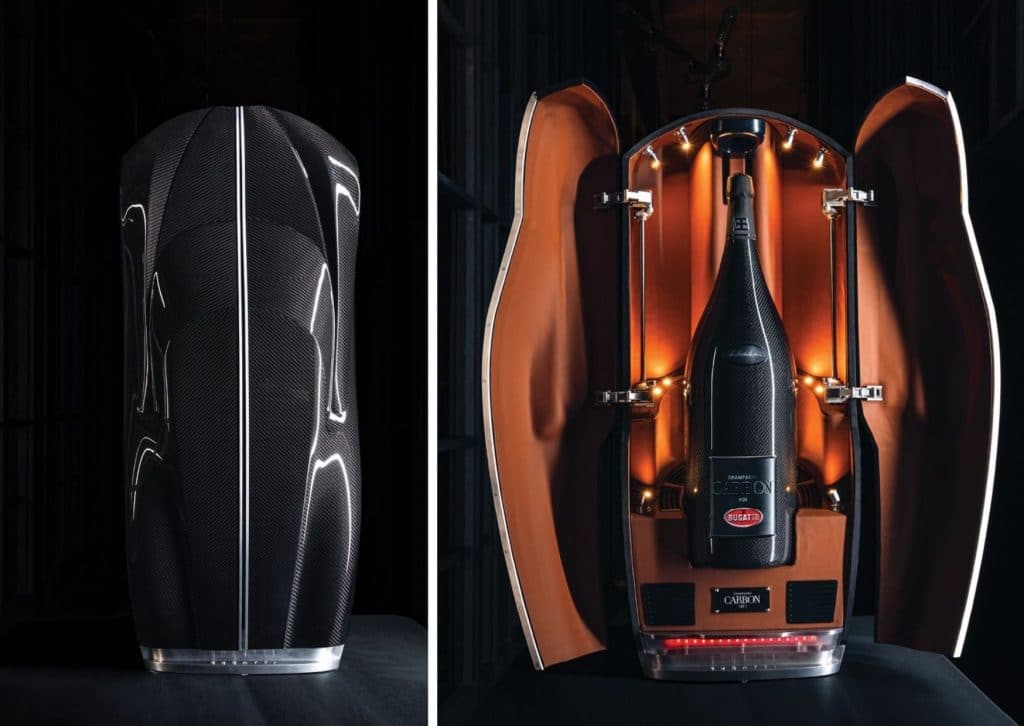 The Carbon champagne bottle is already about 800 mm high and weighs 25.8 kg, but the box made by IXO Carbon is even more imposing. It is a vertical box 113.86 cm high and 46.6 cm wide, weighing in at 55 kilos. This replicates "La Voiture Noire" model, made of the same carbon fiber material that the brand uses for its car models.
To ensure the right temperature of the champagne at all times, the case includes an automatic thermodynamic cooling cell, a technology found in orbiting satellites, as well as 14 high-end fans that circulate cool air.
Alexandre Mea, CEO of Champagne Carbon, says, "With a creation as spectacular as 'La Bouteille Noire', it was only right to associate it with our finest vintages. We chose a blend of the 2000 vintage composed of 60% Chardonnay and 40% Pinot Noir. It is characterized by rich notes of vegetables, pepper and white fruits – the result of the best Grands Crus that the Champagne vineyards offer. Each of them brings its own surprises to magnify this cuvée."
"La Bouteille Noire" has already been sold at auction, but you can still admire "Voiture Noire" on display until December 1 in a lighted glass cube outside the Londoner Hotel.
Voir cette publication sur Instagram
Read also > BUGATTI ANNOUNCES A NEW MODEL: THE SUPER SPORT
Featured photo : © Bugatti