Pierre Cardin's grand-nephew and successor, Rodrigo Basilicati-Cardin, will soon lease Maxim's restaurant, considered one of the best in the world in the 20th century. The buyer? The hotel group Accor, always in expansion. The latter wishes to give back some of its glory to the mythical brand.

The famous Maxim's restaurant, located in the heart of Paris, is one of the most famous addresses of the French gastronomy. At the beginning of the last century, during the Belle Époque, it was a theater for sumptuous parties and one of the best restaurants in the world.
Pierre Cardin, who died in 2020 at the age of 98, had expressed his wish to sell the establishment located at 3 rue Royale, in the 8th arrondissement, about ten years ago. This never materialized. But his heir, Rodrigo Basilicati-Cardin, should soon entrust the premises, in the form of a management lease, to a new operator.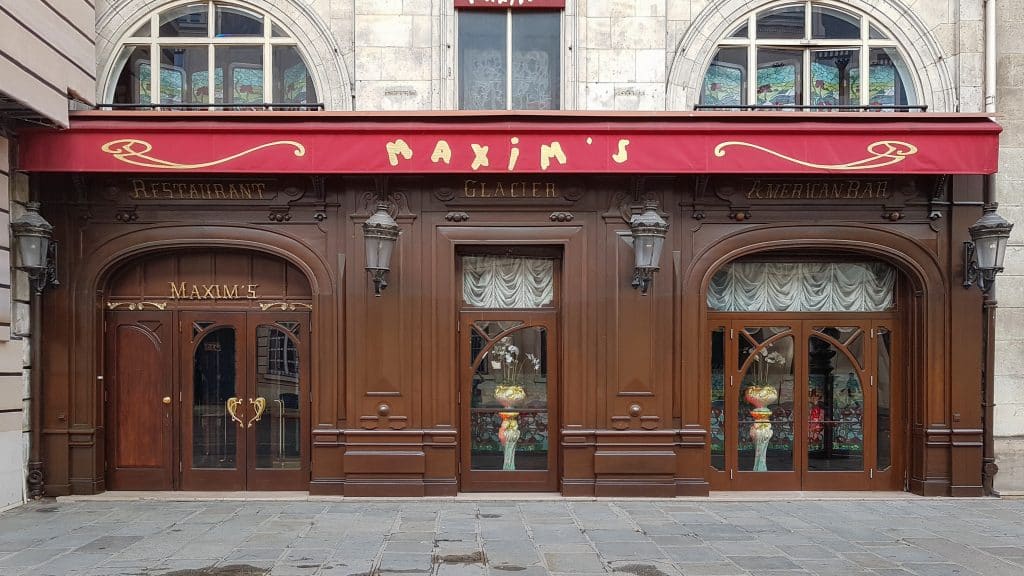 Several specialized groups have been consulted and some have responded, such as Accor, Olivier Bertrand and Paris Experience Group.
Accor, still in the running, seems particularly determined and should win the contract. According to an intermediary of the file, who confided in Challenges magazine, the managers of Maxim's staff should be officially informed during a Social and Economic Committee (CSE) this Wednesday, March 29, whose purpose is to "rule on the management lease".
Declining value
Bought in 1981 by the designer Pierre Cardin, the establishment has lost over time its superb. The famous fashion designer and businessman has indeed metamorphosed the famous luxury restaurant by extending its perimeter to a boutique of branded products, reception rooms, nightclub and museum.
[…]
Featured photo : © Maxim's