Since 1977, Tectona's commitment to longevity is reflected in the longevity of its furniture. From design to prototyping, every detail is carefully studied before manufacturing a piece of furniture made to last over time.
Tectona is the French know-how in high-end furniture for over 40 years. The company has chosen to set up its showroom on rue du Bac in Paris. The group's iconic creations can be found there, such as the circular garden bench, made of teak, its favorite material.
"Our customers take great care in their furnishings," says Blanche Aloisi de Crépy, general manager of Tectona, "they love to complete their furniture. The group has a dual origin: Italian and Anglo-Saxon with a name inherited from Tectona grandis, botanical name of this rot-proof teak tree, which, since 1800, became the material chosen by English sailors for the framework of their ships.
A sustainable brand
The brand continues today to re-upholster parasols, still made in Italy, in its Normandy workshop in Doudeville, pieces sold sometimes forty years ago, that the owners have kept. "What other outdoor furniture company can boast such a service today?" asks Arnaud Brunel, Tectona's president.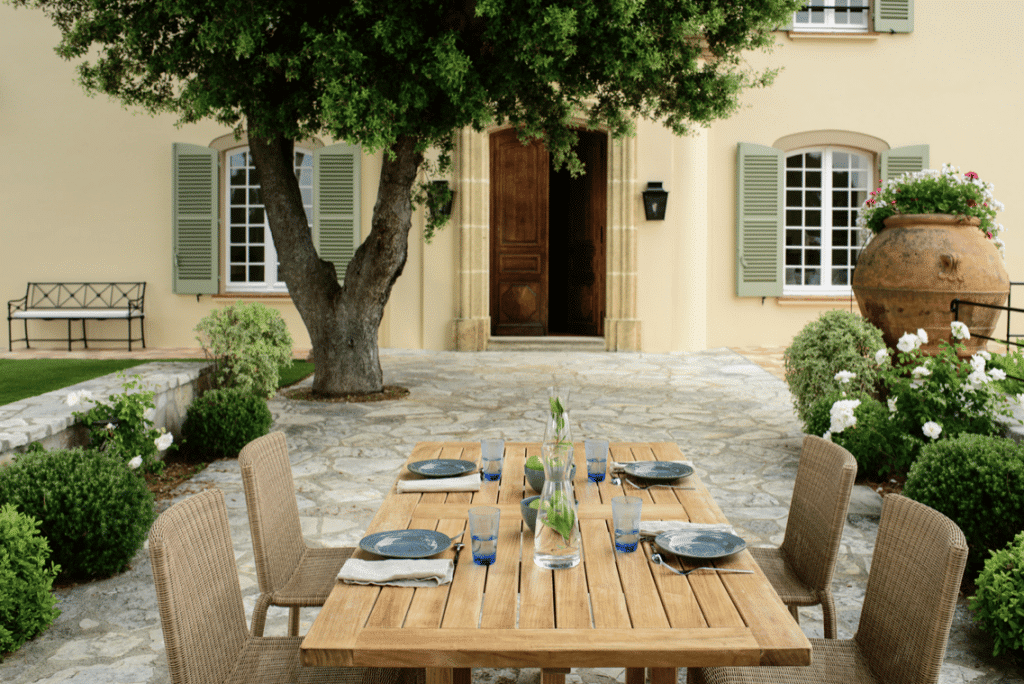 Click here to read the full article on Luxus Plus Magazine.
Featured photo : © Tectona