Stock market : Russian gas ban talks impact the euro

On Monday, the euro is weighed down by concerns about the economic damage caused by the war in Ukraine and Russian gas exports, while the dollar is doing better than the European currency.
The euro was parked at $1.1047 earlier this week, punished by Germany's statement on Sunday that the West would agree to impose more sanctions on Russia in the coming days after Ukraine accused Russian forces of war crimes.
Talks appear to be more open in Europe about an energy import embargo, which would likely be accompanied by lower prices as Russia supplies about 40% of Europe's gas needs.
"Negative news on the war or a further rise in energy prices could see the euro fall to $1.0800," said analysts at Commonwealth Bank of Australia.
Other currencies in a tailspin
The dollar started the week well as Treasury yields rose on expectations of rapid US interest rate hikes. The US dollar index remained steady at around 98.587.
The news is not so good on the Asian side, however: commodity currencies seem to have fallen as rising yields help the dollar. In addition, markets in mainland China were closed for a public holiday, but in offshore trade the yuan was kept under pressure on concerns about lengthening blockades in Shanghai, where authorities are seeking to test viruses on the 26 million inhabitants.
The yen, which stabilised last week after a fall in March, fell back below 122 to the dollar and last traded at 122.59. "The yen is not off the hook. Another prolonged bout of strong selling pressure on the yen could prompt the Bank of Japan to rethink its policy. We expect the dollar/yen to rise again towards the 125 level in the second half of the year," said Jane Foley, senior strategist at Rabobank in London.
The Australian dollar was last seen broadly stable at $0.7510 ahead of a meeting of the Reserve Bank of Australia (RBA). "The RBA is expected to move closer to the market's hawkish expectations, and the cues could otherwise be interpreted as a negative AUD, and see the pair move back towards $0.7400," Terence Wu, strategist at OCBC Bank in Singapore, said.
Read also > THE FERRETTI GROUP'S DEBUT ON THE HONG KONG STOCK EXCHANGE
Featured photo : © Getty Images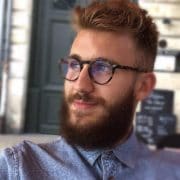 Anthony Conan
[FR] Diplômé journaliste plurimédias en 2019, Anthony Conan a multiplié les expériences, notamment en tant qu'assistant éditorial à TF1 ou journaliste radio à RCF Bordeaux. Il se spécialise dans le montage vidéo en plus de la rédaction, et développe un intérêt particulier pour l'économie.************** [EN] Graduated as a multimedia journalist in 2019, Anthony Conan has multiplied his experiences, notably as an editorial assistant at TF1 and as a radio journalist at RCF Bordeaux. He specializes in video editing in addition to writing, and has developed a particular interest in economics.