Stock market : China sends oil markets plunging

Oil prices fell more than $2 a barrel on Monday after global consumers announced plans to release a record volume of crude oil and petroleum products from strategic stocks, while blockades in China continued.
The situation in China applies a zero-tolerance policy to the rising Covid-19, particularly in Shanghai, causing a fall in the oil sector. China is the world's largest importer of oil. This anxiety about China's growth is the main reason for the fall in oil prices: Shanghai shows no sign of lifting restrictions while Guangzhou is carrying out mass virus tests.
"Fears are now growing that if China's Omicron wave spreads to other cities, its zero-COVID policy will see prolonged mass shutdowns that will have a negative impact on both industrial production and domestic consumption," said Jeffrey Halley, senior market analyst at OANDA.
Member countries of the International Energy Agency (IEA) will release 60 million barrels over the next six months, with the US matching that amount as part of its 180 million barrel release announced in March. The moves are intended to make up for a shortfall in Russian crude after Moscow was hit with heavy sanctions following its invasion of Ukraine.
"We expect these strategic petroleum reserve (SPR) volumes – around 273 million barrels in total and 1.3 million barrels per day (mbd) over the next six months – to go a long way in the short term to offsetting the 1 mbd of Russian oil. we expect supply to remain permanently offline," JP Morgan analysts said.
However, it is unclear whether this will fully compensate for the lack of Russian oil as exports continue, notably via India. US President Joe Biden will meet virtually with Indian Prime Minister Narendra Modi today, at a time when the US has made it clear it does not want to see an increase in Russian energy imports through India.
In the US, energy companies last week added oil and gas rigs for the third week in a row as Washington seeks to increase production to help its allies wean themselves off Russian oil and gas.
Meanwhile, Brent crude was down $2.05 this morning to $100.73 a barrel. This is a continuation of the fall that began last week, when Brent fell by 1.5%.
Read also > STOCK MARKET : RUSSIAN GAS BAN TALKS IMPACT THE EURO
Featured photos : © Getty Images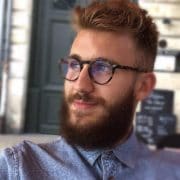 Anthony Conan
[FR] Diplômé journaliste plurimédias en 2019, Anthony Conan a multiplié les expériences, notamment en tant qu'assistant éditorial à TF1 ou journaliste radio à RCF Bordeaux. Il se spécialise dans le montage vidéo en plus de la rédaction, et développe un intérêt particulier pour l'économie.************** [EN] Graduated as a multimedia journalist in 2019, Anthony Conan has multiplied his experiences, notably as an editorial assistant at TF1 and as a radio journalist at RCF Bordeaux. He specializes in video editing in addition to writing, and has developed a particular interest in economics.