As the House of Balmain had more than 50 pieces stolen from its upcoming collection just days before Fashion Week, Luxus+ conducted an investigation into this growing problem affecting luxury brands. A recent survey of luxury product company executives reveals deep concern about losses in this sector. The conclusion is clear: security within luxury retailers requires more investment.
Luxury goods retailers are bracing themselves for an increase in theft and security problems. They intend to increase their spending accordingly, according to a recent global study by Communications Specialist.
The study sought the views of senior executives at luxury goods retailers with total annual sales of $3.1 billion in Asia, Africa, Europe, the USA and South America. Nearly two out of three respondents (62%) anticipate an increase in theft losses over the next three years, with 31% forecasting a significant increase.
Overall, the senior executives surveyed were fairly satisfied with the overall level of security in the luxury goods retail sector. Some 24% rate it as excellent, while 64% rate it as good, and only 12% as average.
Despite this current level of satisfaction, luxury retailers intend to significantly increase their spending on security by 2026. On average, this spending will increase by 28%. And one in five (20%) are planning an increase of 40% or more over the next three years.
"Security is crucial for luxury and high-end retailers given the value of goods on sale, and it's worrying to see so many businesses concerned about an increase in the value of losses due to theft," commented Kevin Buchler, Marketing Director at Communications Specialist.
GlobalData notes that new technologies, such as augmented reality, artificial intelligence and blockchain, offer luxury brands new opportunities to both boost revenues and strengthen their security measures.
More and more robberies
One only has to look at the news to see the growing impunity of robbers against luxury brands. Early last August, the Parisian jewelry store Piaget was the victim of a robbery. Three individuals broke into the store, located on rue de la Paix in the 2nd arrondissement of the capital, and stole watches before fleeing. The loss was estimated at between 10 and 15 million euros. Similarly, the prestigious Bulgari jewelry store on Paris's famous Place Vendôme was the target of an armed robbery on April 29. Losses were estimated at several thousand euros. The Bulgari jewelry store itself had already been the victim of an armed robbery in September 2021, causing damage estimated at ten million euros.
And very recently, some 50 pieces from designer Olivier Rousteing's future collection, due to be presented at Paris Fashion Week at the end of September, were stolen during the night of Friday September 15 to Saturday September 16. The driver transporting the pieces was reportedly assaulted between the airport and the couture house's Paris headquarters.
"Today, I went to the office at 9 a.m. to wait for the last pieces for our September show. I was starting to create looks with my team and our driver called us and said he had been hijacked (robbed in a vehicle) by a group of people," the designer clarified on his Instagram account.


Become an active member of the community of luxury leaders.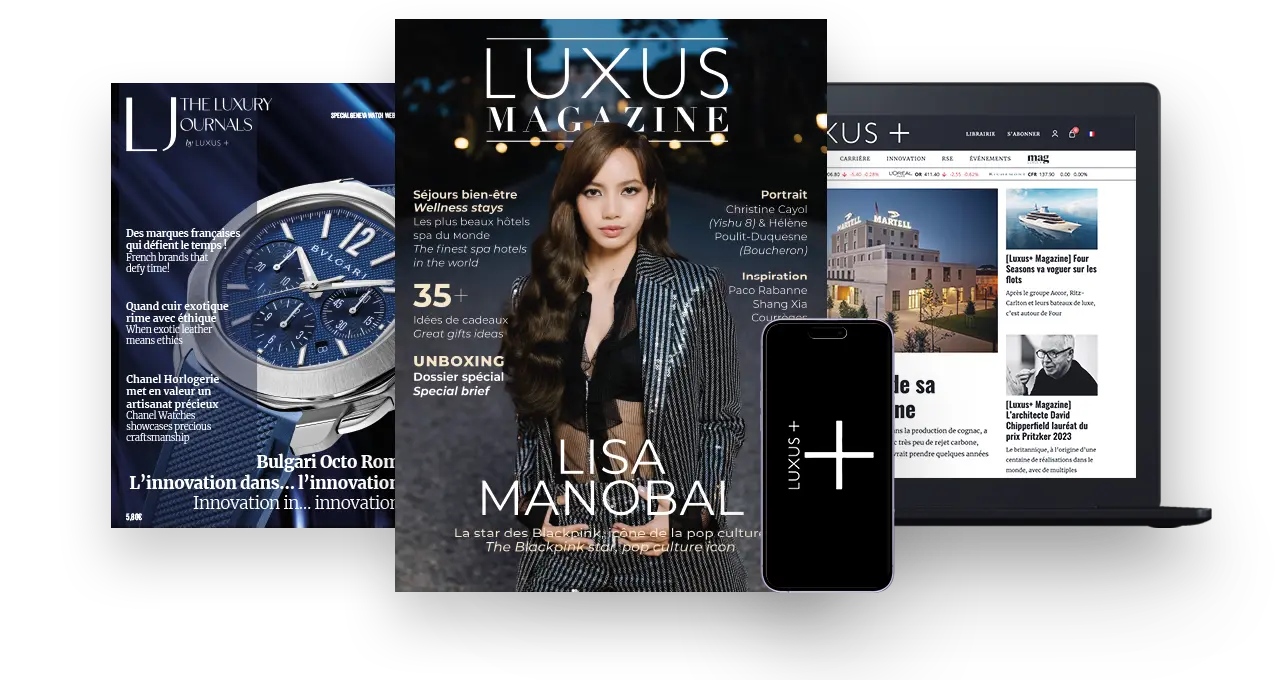 Read also>ESTÉE LAUDER HIT BY CYBER ATTACK
Featured photo : ©Bulgari