Milan offers a rich program of historic houses and promising new designers for the presentation of the spring-summer 2024 ready-to-wear collections. Among the highlights of this Fashion Week, which runs from September 19 to 25: Sabato De Sarno's first collection for Gucci and Tom Ford's for Peter Hawkings…
The great fashion journey of the fall season continues with a stopover in Italy. After New York and London, and before Paris, Milan Fashion Week kicked off today, Tuesday September 19. The presentation of the spring-summer 2024 ready-to-wear collections will run until Monday, September 25.
And fashionistas and fashion lovers in general are in for a real treat.
The program is particularly rich this year, with 176 appointments over the 5 days, including 59 physical shows! Of course, the week will close with five digital shows. However, the days of the covid that sent everyone back to their smartphone or computer screen are long gone…
Eleven newcomers
In general, Milan, the capital of Italian fashion, rediscovered its power of attraction, with eleven new names among the shows, the highlights of the week. With both high-profile comebacks and newcomers on the runway.
Alongside the unmissable and costly fashion shows, other brands have opted for the presentation format or to take part in one of the many events that will punctuate the week.
But while the more inquisitive will not fail to scrutinize the budding talents, the majority of eyes will be fixed on the season's major events.
Held in the heart of the city in the Brera district, on Friday September 22, the first show of Sabato De Sarno, Gucci's new artistic director, will be closely followed and is likely to be the most talked-about. Everyone is wondering whether his new designer will be able to restore the Florentine label's stratospheric desirability that Alessandro Michele had been able to instill in it for years. And that was before the soufflé died down in recent seasons…
Tom Ford: the debut of Peter Hawkings
The day before, on Thursday September 21, another revival will take place for Tom Ford, who has chosen Milan to unveil the setting for his second life. Following the sale of his House to Estée Lauder at the end of 2022, the eponymous American designer has handed over his scissors to his right-hand man Peter Hawkings, who will be showing his stuff for the first time… Why this premiere in Milan rather than in New York, where his new owner is based? In addition to the inescapable association of Milan and Italy in general with fashion, Tom Ford has entrusted the licensing of his ready-to-wear to the transalpine Zegna group. This undoubtedly explains why.


Become an active member of the community of luxury leaders.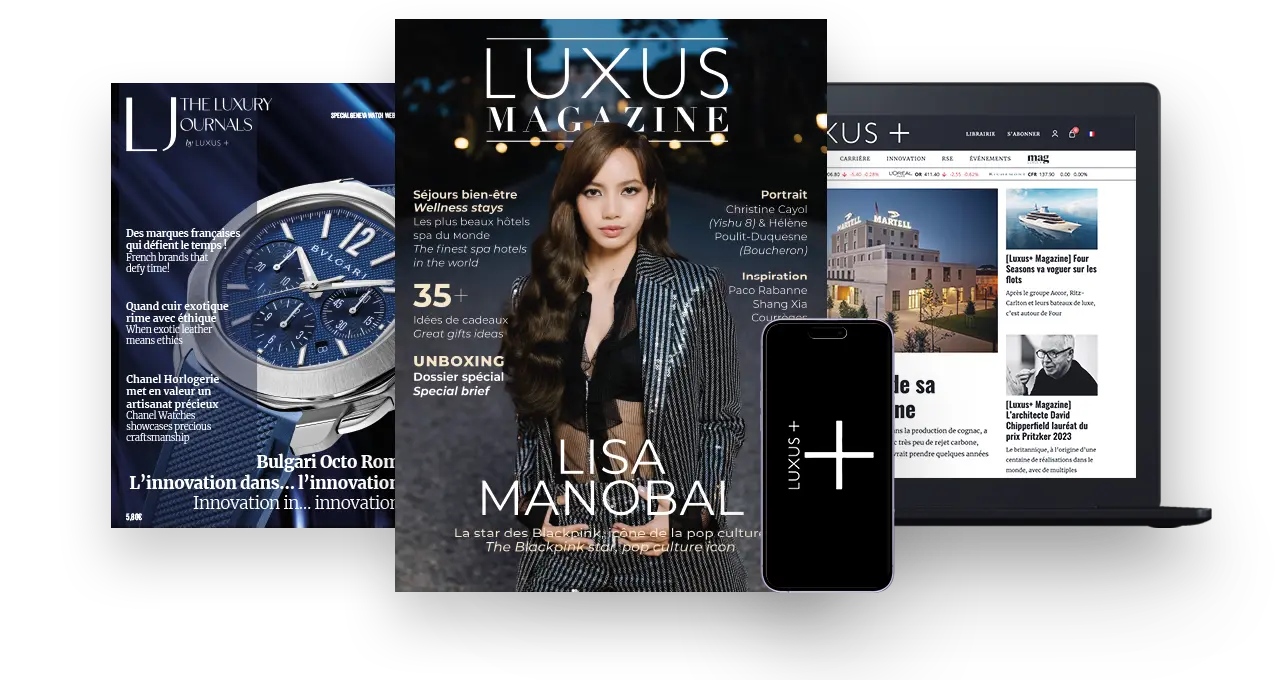 Read also > [LUXUS+ MAGAZINE] GUCCI: SABATO DE SARNO, THE MAN FOR THE SITUATION?