[LUXUS+ MAGAZINE] THE GREAT COLLABORATIONS IN THE HISTORY OF FASHION AND LUXURY (EPISODE 3): VIRGIL ABLOH, THE CO-BRANDING SUPERSTAR

Luxus Plus Magazine continues its series on the great collaborations in the history of fashion and luxury. Today, the focus is on the fashion darling and idol of the millennia, Virgil Abloh…

No need to be an expert in the luxury or fashion sector to have heard of the multidisciplinary designer Virgil Abloh, creator of the Off White brand in 2013 and Artistic Director of the men's collections at Louis Vuitton since 2018. Collaborations with this atypically profiled DJ, trained architect and former Kanye West consultant, have multiplied in recent years: brands from every sector are clamoring for him. Deciphering an incredible societal phenomenon with considerable marketing and financial stakes.
First of all, why does it work? This king of luxury streetwear is a fan of social networks: with 5.5 million subscribers on Instagram and 10.7 million for his Off-White label, it's no surprise that in just a few years he has established himself as one of the coolest designers among a public of hyper-connected millennials. It is therefore logical that brands looking for an audience on this much sought-after target would want to associate their image with his.
A collaboration with Virgil Abloh is the guarantee of a media buzz with substantial repercussions on an international scale. Each new project co-branded with Virgil Abloh generates a flood of press articles and creates an incredible buzz among the creator's community of aficionados. Ideal for a brand that wants to rejuvenate its image and attract to itself, not to say recover, the fans of one of the most bankable designers of our time.
Lire aussi > LES GRANDES COLLABORATIONS DE L'HISTOIRE DE LA MODE ET DU LUXE (ÉPISODE 1) : QUAND LA REDOUTE COMMENÇA À DÉMOCRATISER LES CRÉATEURS EN 1969…
Featured photo : Virgil Abloh
Photo à la Une : Virgil Abloh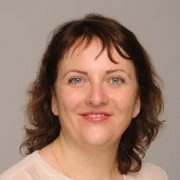 Barbara Legras
[EN] WITH MANY YEARS OF PROFESSIONAL AND PERSONAL EXPERIENCE ABROAD AND A PASSION FOR FOREIGN LANGUAGES AND CULTURES, OPENNESS TO THE INTERNATIONAL ARENA HAS ALWAYS BEEN HER CREDO. WITH A MASTER'S DEGREE IN FOREIGN LANGUAGES APPLIED TO COMMERCE AND BUSINESS AND AN EXECUTIVE MBA FROM ESCP, SHE HAS LIVED AND WORKED IN ENGLAND, THE UNITED STATES AND GERMANY. SHE BEGAN HER CAREER IN DIPLOMACY BEFORE TURNING TO INTERNATIONAL SALES, FIRST IN THE PRECIOUS METALS AND JEWELRY SECTOR, THEN AS EXPORT DIRECTOR OF THE HIGH-END FASHION ACCESSORIES HOUSE REPETTO WHERE FOR 12 YEARS SHE WAS RESPONSIBLE FOR THE SUCCESSFUL INTERNATIONAL DEVELOPMENT OF THE BRAND IN THE CONTEXT OF SELECTIVE MULTI-CHANNEL DISTRIBUTION. SHE NOW MANAGES THE COMPANY "STRATÉGIES INTERNATIONALES CONSEILS" WHICH OFFERS CONSULTING AND SUPPORT SERVICES IN COMMERCIAL AND BRAND DEVELOPMENT INTERNATIONALLY, PARTICULARLY IN THE FASHION, LUXURY GOODS AND PERSONAL CONSUMER GOODS SECTORS.******[FR]Forte d'une longue expérience professionnelle et personnelle à l'étranger, férue des langues et des cultures étrangères, l'ouverture vers l'international a toujours été son credo. Titulaire d'une maîtrise en Langues Etrangères Appliquée au commerce et aux affaires et d'un Executive MBA de l'ESCP, elle a vécu et travaillé en Angleterre, aux États-Unis et en Allemagne. Elle a commencé sa carrière dans la diplomatie avant de se tourner vers les ventes à l'international, d'abord dans le secteur des métaux précieux et de la bijouterie, puis comme Directrice Export de la maison d'accessoires de mode haut de gamme Repetto où elle a assuré pendant 12 ans le succès du développement international de la marque dans le cadre d'une distribution sélective multicanale. Elle gère aujourd'hui l'entreprise « Stratégies Internationales Conseils » qui propose des prestations de conseil et d'accompagnement en développement commercial et développement de marque à l'international, notamment dans le secteur de la mode, du luxe, et des biens personnels de consommation.