Luxury watches await Christmas in Chronext collector's advent calendar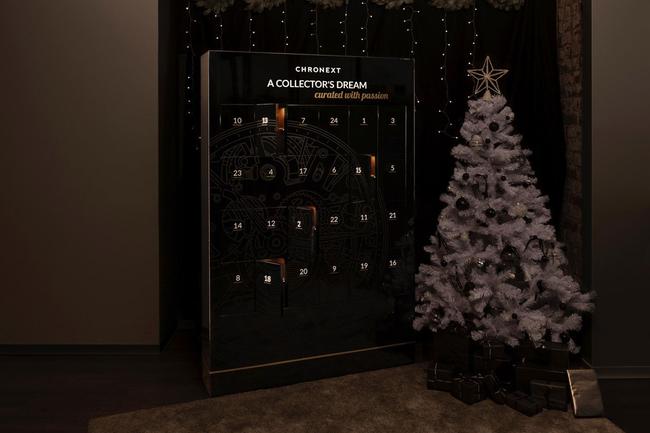 We are entering the holiday season and the advent calendars are about to open ! And if instead of the traditional chocolates, we waited for Christmas with luxury watches ? This is what Chronext proposes, with its 2021 edition calendar, which is neither more nor less than the most expensive Advent calendar in the world.
2.3 million euros. That's the price of the most expensive advent calendar on earth, signed Chronext. And it's not just a calendar to put on the mantelpiece. This handsome baby is 6 feet tall and 5 feet wide and contains some of the most expensive watches in the watch industry.
Available upon request and limited to one piece, this purely collector's item was designed in high quality wood and features a high gloss piano black lacquer finish. As you can see, it is safe to say that this calendar is worth its weight in gold.
The online luxury watch sales platform had already dared to make a bold calendar in 2020, with watches accounting for a total price of 1.25 million euros. Chronext is seeing things even bigger this year, and here are some of the nuggets that can be found in the 24 boxes, which will allow you to wait until December 24 :
Audemars Piguet Royal Oak Black Panther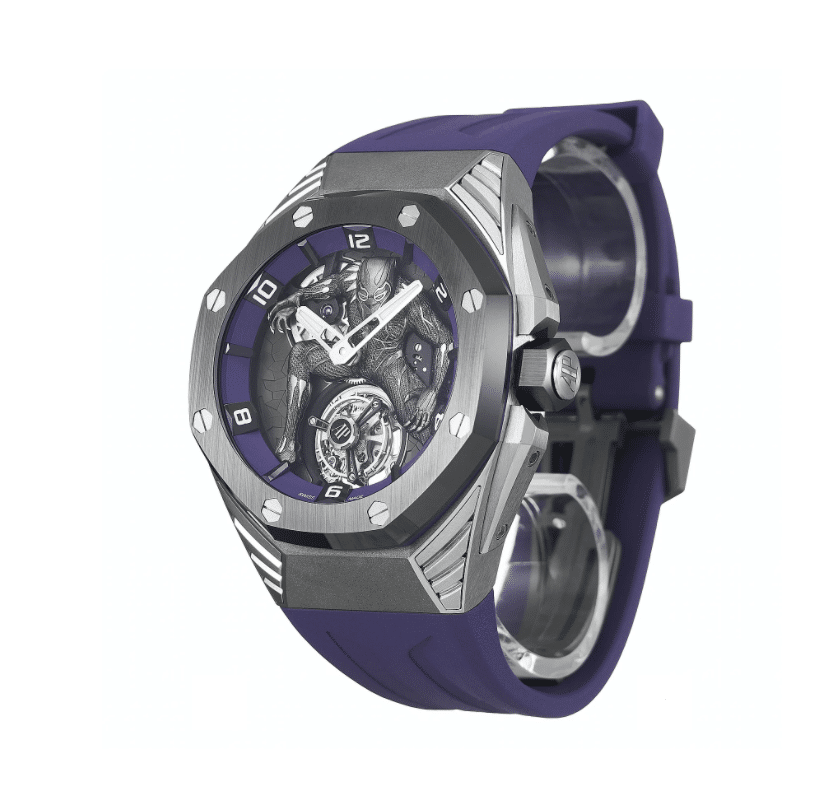 A special edition of this watch featuring the famous Marvel character. Valued at €390,000, its futuristic design and incomparably precise details give it a unique look. Equipped with a flying tourbillon, this masterpiece has been edited in only 250 copies worldwide.
A.Lange & Söhne Zeitwerk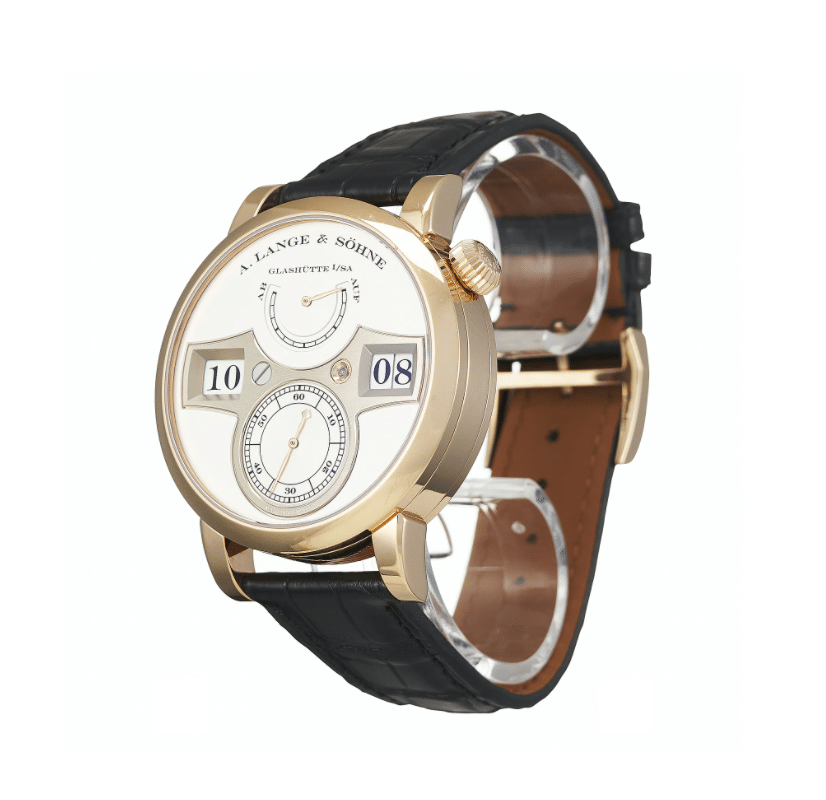 The first mechanical wristwatch to display digital time with jumping digits, this timepiece with an alligator leather strap is a perfect match for elegance. 55,000 of pink gold and sapphire that you can find in this Advent calendar with many surprises.
Rolex Cosmograph Daytona Leopard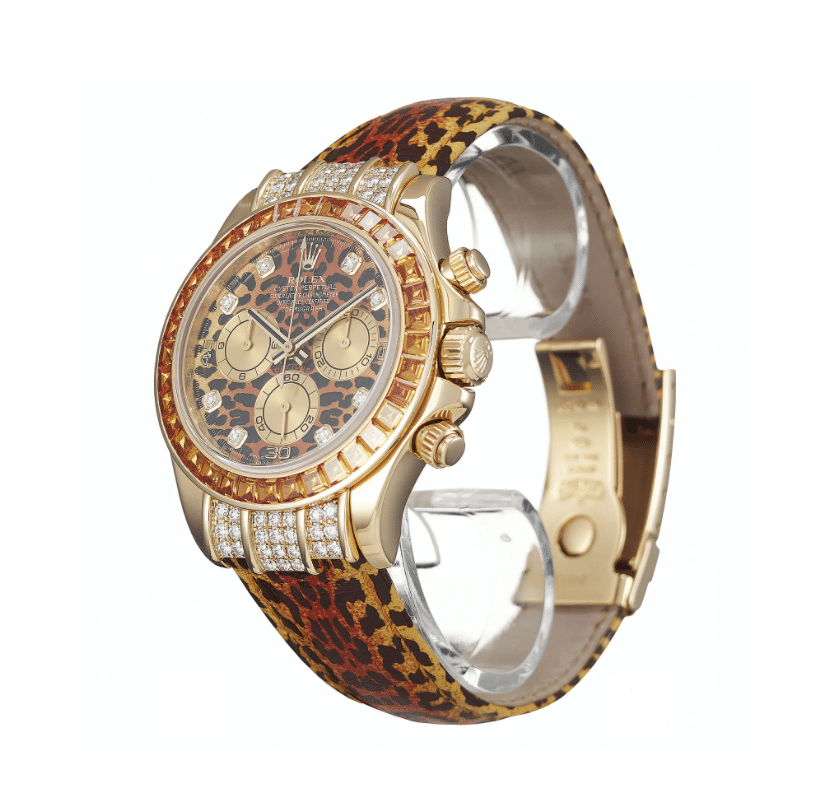 Also known as the "Nicolas Cage Daytona", this Rolex watch certified by the watchmaker Thomas Westring is distinguished by its leopard print bracelet and its many encrusted diamonds. Count on nearly 90,000 euros in simple sale for this condensed originality.
We won't tell you more about the other exceptional timepieces you will find, except that Patek Philippe, Rolex and Audemars Piguet are waiting for you in their little box until Christmas.
Read also > CHRONEXT POSTPONES ITS IPO
Featured photo : © Chronext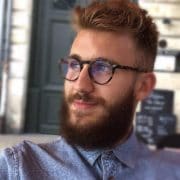 Anthony Conan
[FR] Diplômé journaliste plurimédias en 2019, Anthony Conan a multiplié les expériences, notamment en tant qu'assistant éditorial à TF1 ou journaliste radio à RCF Bordeaux. Il se spécialise dans le montage vidéo en plus de la rédaction, et développe un intérêt particulier pour l'économie.************** [EN] Graduated as a multimedia journalist in 2019, Anthony Conan has multiplied his experiences, notably as an editorial assistant at TF1 and as a radio journalist at RCF Bordeaux. He specializes in video editing in addition to writing, and has developed a particular interest in economics.