Since March 11, the Parisian label Lemaire, belonging to the Uniqlo group, has moved from rue de Poitou to 1 rue Elzevir. A new 340 m2 boutique in the beautiful Marais district, not far from the brand's headquarters.
Lemaire continues its development with the opening of this new boutique, in a neighborhood that already hosts its offices as well as another store, dedicated to accessories.
New location means new inspirations. Entirely revisited by Lemaire's head of architecture, this new space with its raw and industrial accents is eye-catching and appealing. The storefront, entirely black, frames large bay windows that reveal a refined and bright interior. A small nod to the brand's first Parisian space.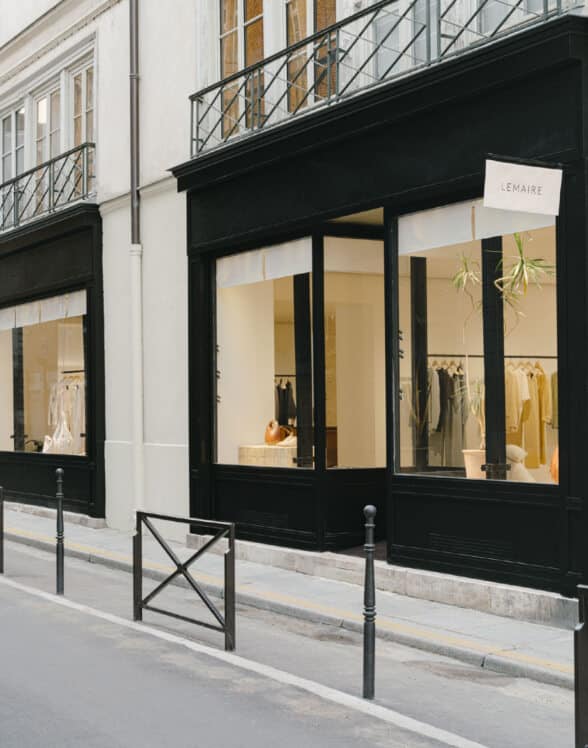 "The space on rue Elzévir was thought out and elaborated by the Lemaire teams, materializing for the first time a part of our inspirations" explains the two designers in a release. "The new boutique showcases diverse craftsmanship that is equidistant from the core values we stand for and celebrates the functionality, convenience and flexibility that Lemaire clothing embodies."
Between nature and industrial aesthetics
[…]
Featured photo : © Christophe Coënon