Kenneth Gregor, Chief Financial Officer of Aston Martin, steps down

Aston Martin CFO Kenneth Gregor will step down in June 2022, the automaker announced Thursday.
After 18 months as Aston Martin's chief financial officer, Kenneth Gregor will step down on June 30, 2022. The board has already launched a process to appoint a replacement, the British company said.
"Over the past 18 months, Ken has played an important role in rebuilding Aston Martin Lagonda's financial position and setting the company on a solid path for the future," said executive chairman Lawrence Stroll.
Gregor has nearly 25 years of automotive experience, most recently as chief financial officer of Jaguar Land Rover since 2008. He also held several financial control positions at Jaguar from 1997, before working in investment banking for HSBC. He was recruited by Aston Martin in June 2020 to help overcome the decline in sales caused by the Covid-19 epidemic.
This is yet another blow to Aston Martin, who in addition to suffering the full brunt of this pandemic, are also experiencing a general drop in numbers since their market debut in 2018. In fact, they posted a pre-tax loss of $134 million in the third quarter of 2021 (between July and September). Even so, this quarter represented an increase compared to the numbers the company has experienced in recent months.
Nevertheless, the firm stated with the revelation of its results in October, that it expected to take its first steps towards improved profitability through a transformation plan. Moreover, this is a new upheaval in the organization of the group, since Adam Chamberlain, straight from Mercedes-Benz USA, was appointed two weeks ago as the new president of Aston Martin The Americas.
See Also

Read also > SATISFACTORY THIRD QUARTER FOR ASTON MARTIN AND MARRIOTT
Featured photo : © Getty Images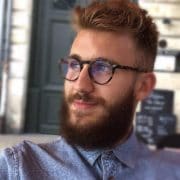 Anthony Conan
[FR] Diplômé journaliste plurimédias en 2019, Anthony Conan a multiplié les expériences, notamment en tant qu'assistant éditorial à TF1 ou journaliste radio à RCF Bordeaux. Il se spécialise dans le montage vidéo en plus de la rédaction, et développe un intérêt particulier pour l'économie.************** [EN] Graduated as a multimedia journalist in 2019, Anthony Conan has multiplied his experiences, notably as an editorial assistant at TF1 and as a radio journalist at RCF Bordeaux. He specializes in video editing in addition to writing, and has developed a particular interest in economics.