Hennessy offers tailor-made products at the Samaritaine

The famous House offers to personalise the bottles of its Hennessy X.O and Hennessy Paradis cognacs in its new space in the Right Bank department stores'. Exclusive creations will also be on offer.
What does the bottle matter as long as you get drunk? Hennessy is taking issue with the poet Alfred de Musset. In its new space opened at the beginning of February on the third floor of the Samaritaine, the famous House is offering a service of personalization of the decanters of its rarest and most prestigious cognacs. Hennessy and la Samaritaine are both subsidiaries of the Lvmh group, the world's leading luxury goods company.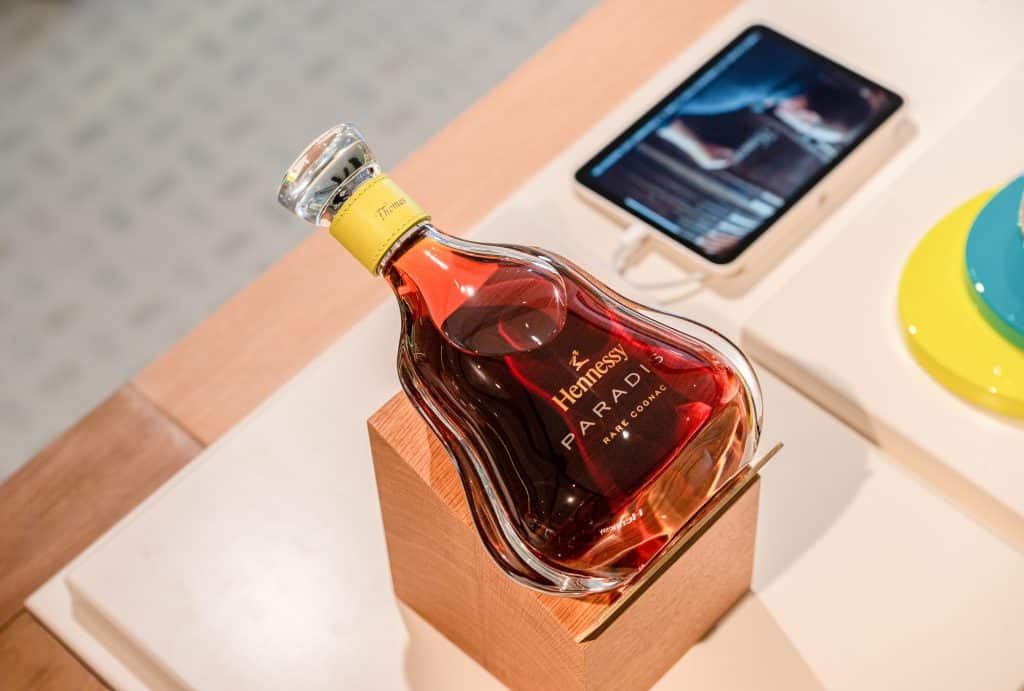 Calligraphy
The Hennessy Hands workshop uses several processes to enable the customer to leave with a bottle that is unlike any other. First of all, the art of calligraphy is used by the House's experts to distinguish its most precious barrels. You can have your initials engraved in the colour of your choice (silver, gold or bronze) on a Hennessy X.O or Hennessy Paradis decanter. But also select the leather clip accessory, in one of the colours offered, to elegantly wrap the neck of your decanter.
For this exceptional service, Hennessy has also chosen a highly sophisticated setting, the Samaritaine, which reopened in mid-2021 after a restoration by Lvmh that restored it to its original splendour, combining Art Deco and Art Nouveau.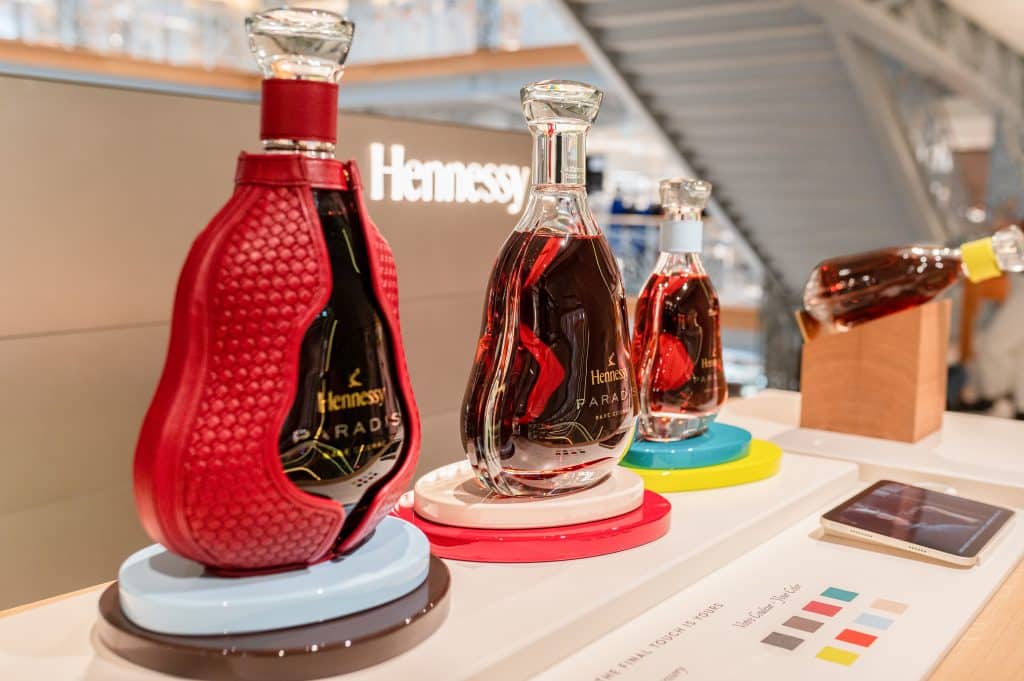 The House's know-how
With "a unique architectural design inspired by the House's know-how", this Hennessy space is not to be outdone. The "curved and airy lines" of its display case are reminiscent of the oak staves (curved elements, editor's note) worked by the cooper craftsmen. These gestures have been passed down from generation to generation for centuries and give rise to the barrels that allow the blending of cognac.
This art of cooperage is also honoured by the woven leather sheathing specially designed for the Hennessy Paradis magnum and produced by French artisanal tanneries. This exclusive sheath precisely envelops the curves of the decanter, just like the staves that give shape to the barrels.
Finally, to reinforce the exclusivity of this Hennessy space, limited editions created by designer artists will also be offered throughout the year.
Read also > Rosé wine : Moët-Hennessy takes over the Minuty estate
Featured photo : © Hennessy
Sophie Michentef
Après plus 20 ans au Journal du Textile, dont elle a notamment assuré la rédaction en chef adjointe, diplômée d'un Master en marketing de luxe de l'ISML, Sophie Bouhier de l'Ecluse est une spécialiste de la filière mode, textile et luxe.