The LVMH Group's Maison joaillière has just unveiled its new Force 10 Duality collection, four haute joaillerie creations using man-made diamonds for the first time. A turning point in an industry that has until now been fiercely opposed to the use of these laboratory-designed stones.
Fred, one of Place Vendôme's leading jewelers, is the first to use synthetic diamonds. It's a divisive decision, both in terms of the use of the material itself, and in terms of combining natural and synthetic stones in the same piece.
With its creations in unprecedented colors and shapes, the jeweler seems to be putting an end to the old idea that Haute Joaillerie and synthetic stones don't mix well, or even that such an association would destroy perceived value for the customer.
Verdict next week, when Fred showcases this UFO launch.
A jewellery collection that plays a double game
In addition to a number of store openings in 2023, including its first locations in Thailand and Kuwait, and its participation in Héristoria, the LVMH Group's platform for the sale of vintage products, Fred is about to make an announcement that is sure to set the Place Vendôme apart from the rest.
The Parisian jeweler has just revealed the Force 10 duality collection to the press, in an exclusive interview with Le Figaro on Tuesday, September 12, 2023.
This innovative collection includes a necklace, a bracelet, a ring and a pair of earrings.
Behind its familiar name – Force 10 is the Maison's iconic bracelet – the allusion to duality casts doubt on its personality.
As Charles Leung, Maison Fred's CEO, says, "What's interesting about this set is the mix: we love nature, but we also embrace technology."
That technology is LGD, or laboratory-grown diamond.
It's an association of opposites that's sure to be the talk of the town in the days, weeks and months to come.
And yet, and this is the feat of its creation, it is impossible for the naked eye to distinguish between a product of nature and a man-made product.
The idea of creating four laboratory-born, GIA-certified diamonds was born of a collector's and jeweller's dream, as Charles Leung explains,
A dreamy ocean-blue stone
This is undoubtedly one of the strengths of laboratory-crafted diamonds: to offer hues and shapes that cannot be found in nature. In this case, it was a question of offering both a set of blue diamonds, "the wildest dream" of collectors, and finding the perfect diamond hue that would "capture the color of the sea" so dear to the brand, explained Charles Leung.


Become an active member of the community of luxury leaders.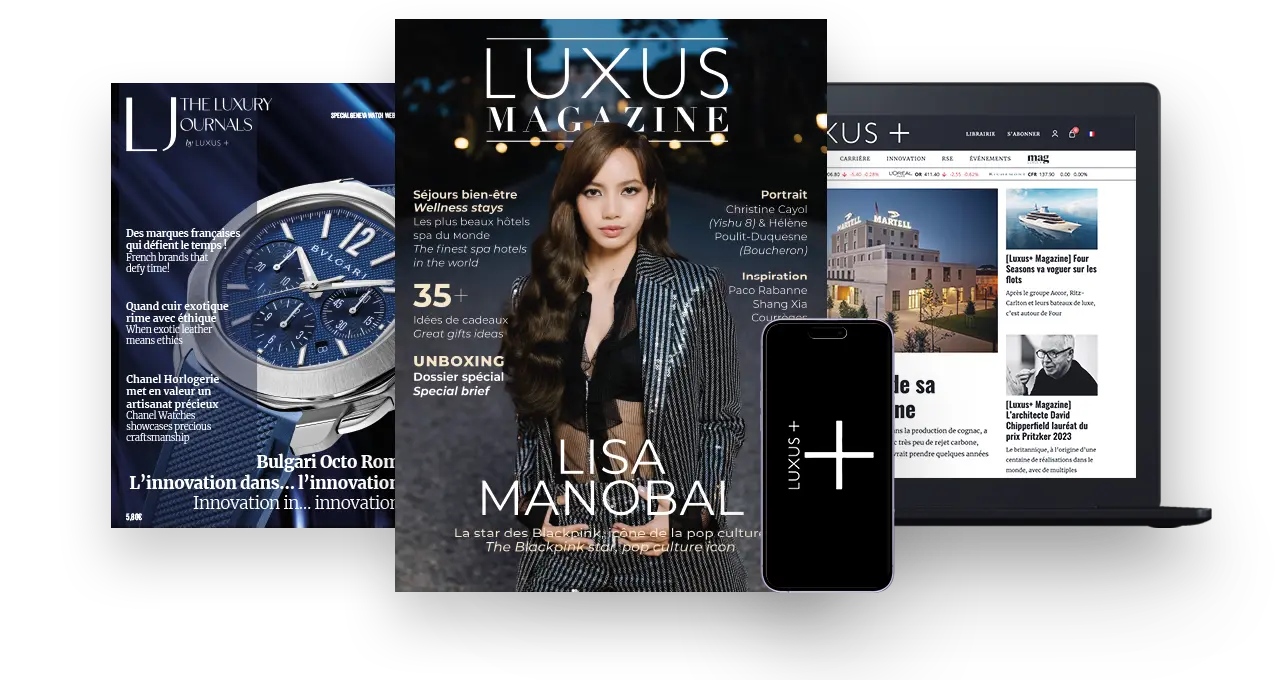 Read also > JEWELRY: DE BEERS REPORTS HALF-YEAR RESULTS, SYNTHETIC DIAMOND PRICES UNDER SCRUTINY
Featured photos : © Fred