In a troubled economic climate, consumers are more than ever asking themselves many questions about the origin of the products they buy and how they were made. Leather is one of the materials which, along with textiles, raises the most ethical questions: animal welfare, environmentally friendly tanning process, consumer health, etc.

Leather companies have therefore made these issues their priority. Beyond a calf, a lamb or a crocodile, some young entrepreneurs have sought and found new sources of supply and other types of hides by returning to the source of humanity, the ocean.
The circular economy for sustainable and ethical luxury
Marielle Philip, creator of Femer, the start-up she founded in 2014 in Aquitaine, on the Bassin d'Arcachon, has therefore chosen to use fish skins that are generally unused by fishmongers or fishing industrialists.
Some people donate them to the company, understanding the value of recycling their waste, while others sell them to it. As she specifies during our interview, all the skins come from the Aquitaine region, rich in coasts and fishing ports.
The second stage is the cleaning and tanning of the hides. For this, true to her ethical model, she calls upon a Centre d'Aide par le Travail whose work enables her and her associate to produce more hides. She thus tans 200kg of hides per month, from fifteen different species, which represents about 400 hides per month.
And e-commerce to strengthen relations with amateurs
In addition to the technical aspect of the process used, Femer also creates leather goods in fish leather. Marielle can give free rein to her talent as a designer: bags, purses, wallets, key rings are sold under the Femer brand.
Two collections in particular claim a luxury positioning for the brand: the 40 collection and the 87 collection (what are their particularities that make it possible to claim this luxury positioning?). Manufacturing on demand requires a wait of about a month to receive your beautiful object. If the customer is a little more in a hurry, small objects of equally high quality will allow her to wait.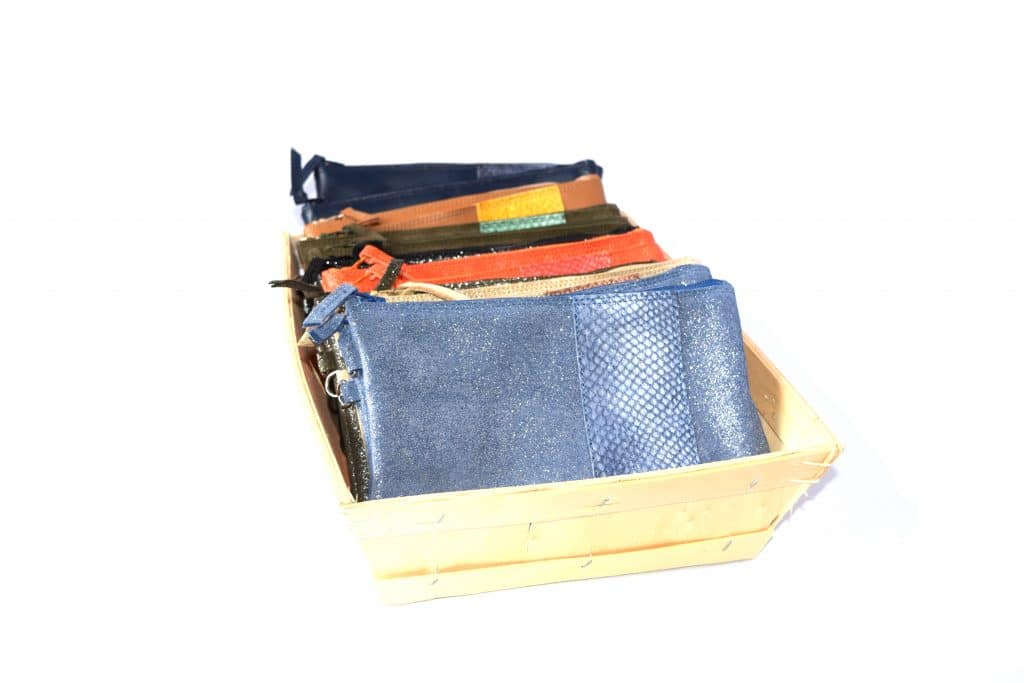 The fully digital distribution circuit is based on selective distribution: it is impossible to find Marielle's creations anywhere else than on her online shop. With one exception: she has teamed up with a local sandal manufacturer, La Pylataise, which sells a timeless fish leather sandal.
Short circuit, local production, collaboration with a CAT, all the ingredients are there to make Femer the local and supportive luxury brand that in these times of questioning many amateurs of quality and rarity marked with the seal of ethics were waiting for.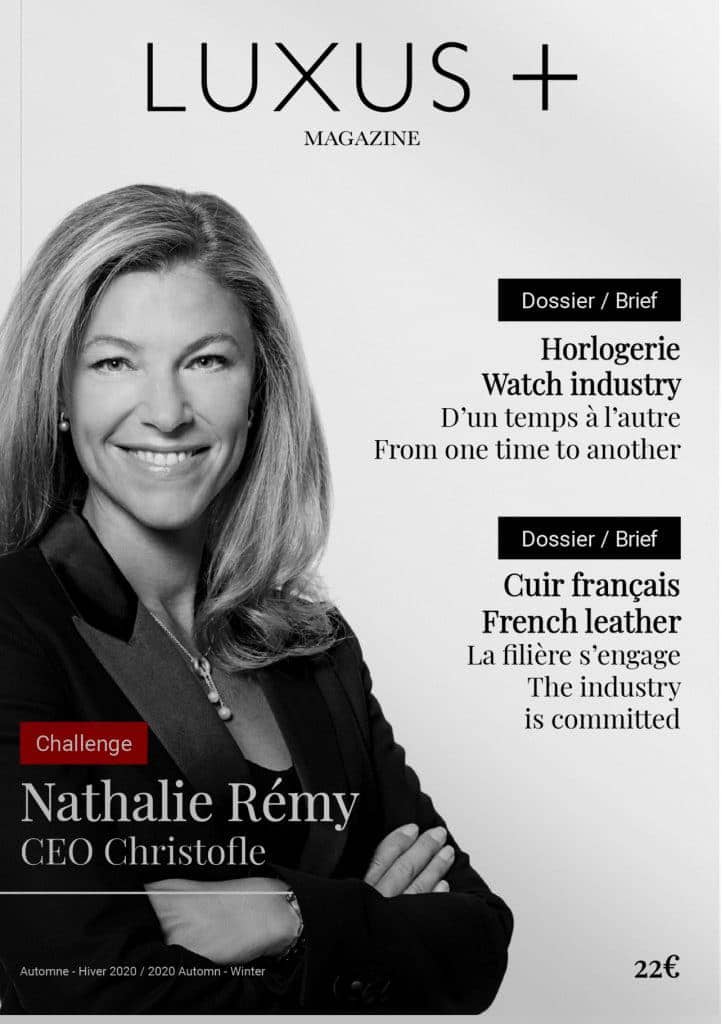 YOU CAN FIND THIS ARTICLE IN  THE NEW ISSUE OF THE LUXURY JOURNALS 
YOU CAN ALSO FIND THIS ARTICLE BY SUBSCRIBING TO THE MAGAZINE DIGITAL+ PACKAGE.
Featured Photo : Vacances côtière noir et bleu © Fémer