Clinique, the cosmetics brand owned by ELC (the Estée Lauder Companies), is offering a new immersive experience in the metaverse. Inspired by physical stores, this Web.3 insertion allows consumers to discover all the brand's secrets and more.

Clinique Lab virtual, a kind of retail 3.0 concept, allows shoppers to benefit from this technology regardless of their location in the world.
"The Clinique Lab serves as a digital extension of retail marketing," said Michelle Freyre, global president of the Clinique brand.
The metaverse can be difficult to access. But this time, you don't have to own a Virtual Reality headset to enjoy this web.3. Clinique Lab is hosted both on the brand's website and on mobile. Once you enter this pixelated world, you simply create an avatar – a "digital other you" – to explore the brand's virtual storefront, interact with Clinique consultants, view product details, and even make purchases.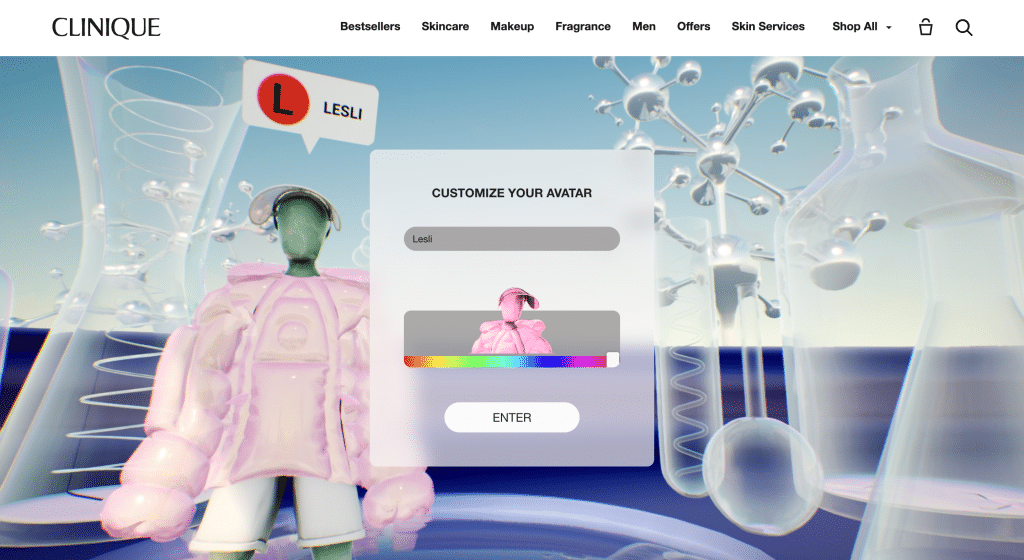 This new Clinique experience also traces its history via a narrative story, while providing information on flagship products and the latest trends. The Clinique Lab also provides a skin diagnostic tool, while bringing personalized skincare regimens across six different environments.
"Our vision was inspired by the magic of the lab-from the ingredients to our products-as well as our dermatological roots and skin care heritage. For this experience, we consciously pushed for a futuristic abstraction of our brand's core tenants: innovative ingredients, effective formulas and dermatological expertise," Kay Hsu, Clinique Global Creative's vice president, digital brand, told BeautyMatter.
[…]