Change in the management of Mercedes-Benz

Mercedes-Benz is currently entering a period of management change, with the appointment of Mathias Geisen as global head, taking over from Marcus Breitschwerdt, who will be in charge of the heritage side of the car company.
As of January 1, 2022, Marcus Breitschwerdt, currently Global Head of Mercedes-Benz Vans, will be responsible for the heritage side of the business, as well as the commercial activities of the Classic division. He will then hand over his senior position to Mathias Geisen, currently Head of Corporate Strategy for Daimler & Mercedes-Benz.
Mathias Geisen joined Daimler-Benz AG in 1998. After holding several positions in product management and sales, he took over the sales of Mercedes-Benz vans outside Europe from 2013. Between 2014 and 2017, he took on the position of Managing Director of Mercedes-Benz Vans in the United States, before leading various projects for the development of the Van business area in France. From 2019, Mathias Geisen assumed responsibility for the overall product management of Mercedes-Benz SUVs and electric cars. He then moves on to head the corporate strategy of Daimler and Mercedes-Benz. Thus, at the age of only 43, he became global head of Mercedes-Benz AG.
"Mathias Geisen has played a decisive role in the strategic orientation of our company. He is one of the architects of the reorientation of Mercedes-Benz into a leading technology company in the luxury car segment and has played a key role in the implementation of this strategy. As a committed leader with extensive international expertise, he has a proven track record in a wide variety of departments and regions. Mathias is therefore perfectly placed to succeed Marcus Breitschwerdt and lead our company into the future," said Ola Källenius, Chairman of the Board of Directors of Daimler AG and Mercedes-Benz AG.
Marcus Breitschwerdt, 60, joined the management partner program at Mercedes-Benz AG in 1991 as controller. He led the company's transportation and environment strategy for almost a decade before taking responsibility for the marketing and portfolio strategy of Mercedes-Benz Cars in 2000. Later, he served as president and CEO of Mercedes-Benz Canada and president and CEO of Mercedes-Benz UK. In 2014, he was responsible for creating and leading the new sales region of Mercedes-Benz Cars Europe. Finally, Marcus Breitschwerdt has been global head of Mercedes-Benz Vans since the beginning of 2019 until December 31, 2021.
"Marcus Breitschwerdt has successfully realigned our van division in terms of business, strategy and technology. The results of his successful leadership of Mercedes-Benz Vans are a strong balance sheet, an attractive product portfolio and a clear focus on a purely electric and connected future. I am pleased that in the future he will take care of our entire Mercedes-Benz AG heritage and classic business, as this core element of our brand's luxury positioning continues to gain in importance. As a true entrepreneur and thoroughbred with a passion for classic cars and brand expertise, Marcus is an ideal leader for the expansion of this strategically important area," commented Källenius.
The changes come during a successful period for Mercedes-Benz AG. In 2020, the brand sold about 2.1 million passenger cars and nearly 375,000 vans. They confirm their greatness in October 2021, coming in eighth in the Interbrand ranking listing the world's most powerful brands, marking a strong second place in the automotive sector.
It remains to be seen if this shakeup in the company's leadership will mark a new and increasingly powerful rise for Mercedes-Benz, via their strategy of moving even further into luxury and focusing on two essentials : automotive software and electric vehicles.
Read also > LUXURY CAR : MERCEDES-BENZ IS BANKING ON LUXURY AND ELECTRIC CARS
Featured photo : © Getty Images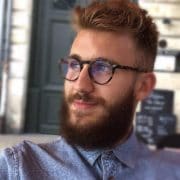 Anthony Conan
[FR] Diplômé journaliste plurimédias en 2019, Anthony Conan a multiplié les expériences, notamment en tant qu'assistant éditorial à TF1 ou journaliste radio à RCF Bordeaux. Il se spécialise dans le montage vidéo en plus de la rédaction, et développe un intérêt particulier pour l'économie.************** [EN] Graduated as a multimedia journalist in 2019, Anthony Conan has multiplied his experiences, notably as an editorial assistant at TF1 and as a radio journalist at RCF Bordeaux. He specializes in video editing in addition to writing, and has developed a particular interest in economics.