At a press conference, Stéphane Valeri, CEO of Monte-Carlo Société des Bains de Mer (SBM), outlined the company's various projects. The Principality plans to develop new areas dedicated to restaurants and luxury boutiques.
Three months into his term of office, Stéphane Valeri, CEO of Monte-Carlo Société des Bains de Mer (SBM), held his first-ever press conference in May.
This long-awaited event in Monaco was an opportunity for the emblematic leader of the Monegasque economy to unveil the new management structure and the company's major strategic orientations. This marks the beginning of a new chapter in the history of Monte-Carlo Société des Bains de Mer, as it enters its 160th year of existence, buoyed by a new dynamic.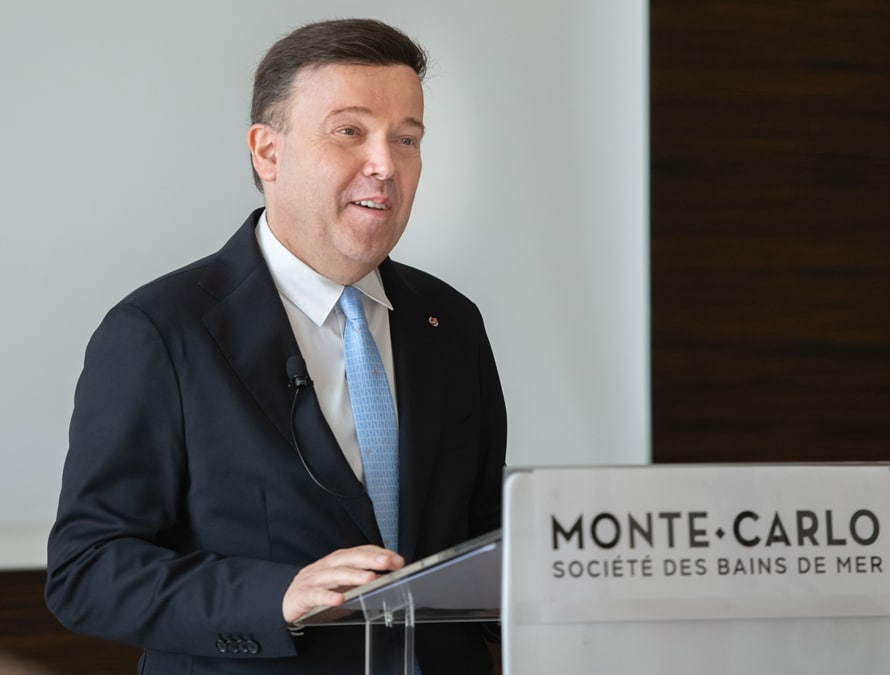 In this interview, Stéphane Valeri alluded to the initiatives that will mark the coming months, from the summer period through to spring 2024.
In early June, SBM unveiled solid consolidated results for the period April 1, 2022 to March 31, 2023, with sales of €667.0 million, compared with €530.5 million for the previous year. Games alone brought in 215.4 million euros, compared with 200.8 million euros in 2021/2022, while hotel revenues remained the Group's driving force at 325.1 million euros, compared with 213.3 million euros previously.
Operating profit rose to +72.2 million euros, compared with +35.4 million euros the previous year, with all business sectors reporting growth.
A popular restaurant
For the summer of 2023, the Maona Monte-Carlo cabaret will be the venue for a 70s revival by the sea. An open-air summer cabaret concept will be offered, featuring a variety of atmospheres. In addition, thanks to Club la Vigie, Monte-Carlo Société des Bains de Mer will revive its heritage by reintroducing in June 2023 the concept of a 1950s beach club, revisited in a contemporary way. This will be accompanied by a lounge atmosphere and a menu created by Marcel Ravin.

Also announced was the renovation of the Blue Bay restaurant, located within the Monte-Carlo Bay & Resort hotel. In autumn, a well-known institution will be revived on Casino Square: the legendary Café de Paris Monte-Carlo brasserie. This promising project will feature a bistro atmosphere on the first floor, while the second floor will host an elegant brasserie, offering a more intimate atmosphere and new boutiques.
[…]