Bentley ends production of the Mulsanne in the Crewe workshops in Great Britain in favor of the brand's new flagship, the Flying Spur, unveiled last June.
Launched in 2010, more than 7,300 of the latest generation Mulsanne have been assembled by some 700 technicians, who have spent more than three million hours preparing them.
The latest model to leave the site is a Bentley Mulsanne 6.75 Edition by Mulliner, the vehicle pays tribute to the 6.75-litre engine used for 60 years by the British manufacturer.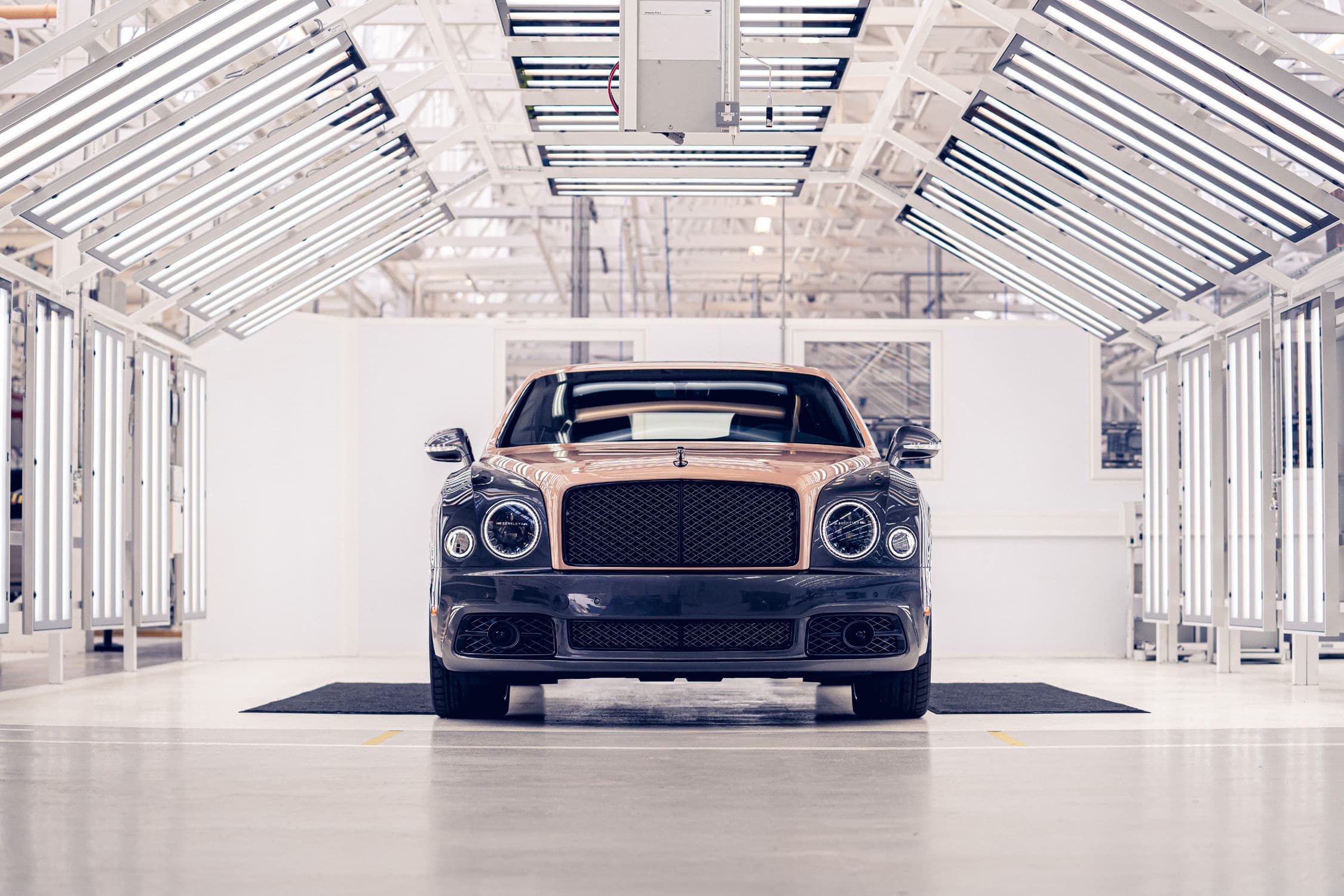 Characterized by its "Rose Gold" and "Tungsten" chassis, the vehicle will be delivered to its new owner, whose identity remains secret, in the United States.
Production of this model, which began in 2020, is limited to 30 units. A sumptuous vehicle capable of reaching 100 km/h in 5.3 seconds and 305 km/h top speed, thanks to the 537 hp and 1,100 Nm cavalry of its 6.75-litre twin-turbo V8 block.
"The Mulsanne is the culmination of everything we've learned at Bentley in our first 100 years of producing luxury automobiles," said Adrian Hallmark, Bentley's president and chief executive officer.
"As the flagship of our lineup for more than a decade, the Mulsanne has solidified its place in the brand's history and its iconic status. I am immensely proud of the hundreds of designers, engineers and technicians who have brought Bentley models to life over the past decade."
The Flying Spur is another milestone in Bentley's move to electric motors.
Read also > ECONOMIC CRISIS: JAGUAR RAISES $704.5 MILLION FROM CHINESE BANKS AND BENTLEY LAYS OFF A QUARTER OF ITS WORKFORCE
Featured photo : © Bentley