Swatch Group : 2022 performance slowed by China

The Swiss watchmaker achieved slightly higher turnover and results in 2022. But the Chinese market penalized the financial year. While the Middle Kingdom also weighed down Swiss watch exports at the end of the year, taking all companies together, these set a new record last year…
Swatch Group, owner of the famous fancy watch but also of the more traditional brands Omega, Tissot and Longines, walked more modestly than expected last year. Its turnover rose by 2.5% to 7.45 billion Swiss francs (7.3 billion euros). Excluding currency effects, the increase was 4.6%.
Its net profit was up 6.3% in 2022, to 823 million Swiss francs (820 million euros).
Wave of Covid patients
But the Swiss watchmaker would have done much better without the difficulties encountered in the Chinese market.  In a press release, Swatch Group estimates its loss of revenue in terms of sales "at more than 700 million francs", linked firstly to the confinements, and then, once the restrictions are lifted, to "the massive wave of Covid-related illnesses". The fourth quarter was particularly affected in the Middle Kingdom: in December, turnover there was even down by 50%!
Excluding China, group sales jumped 25% in local currencies. Europe and America posted double-digit growth.
The group is nevertheless optimistic for 2023. With what it hopes will be a rapid normalisation of the Chinese market, it even expects record results.
Record exports for Swiss watchmakers
China is also the pebble in the shoe of Swiss watchmakers as a whole. The Swiss watchmaking federation has certainly unveiled the very fine results of exports last year, an increase of 11.4% compared to the previous year, to 24.8 billion Swiss francs (24.7 billion euros). The 2021 record, already remarkable thanks to the post-pandemic rebound, was beaten.
But the Federation also reported a sharp decline in the pace of business in the Middle Kingdom in December. After an 18.1% decline in October and 11.5% in November, exports fell by 22.5%. The other major world markets, including Asia (except Hong Kong), continued to benefit from the recovery in consumption and the return of tourists. In the last month of the year, sales to European markets rose by an average of 14.8%, to the US by 11.5%, to Singapore by 26.2% and to Japan by 20.4%.
Read also > Swatch Group reports solid results for the first half of 2022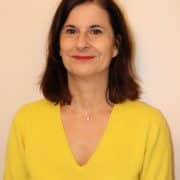 Sophie Michentef
Après plus 20 ans au Journal du Textile, dont elle a notamment assuré la rédaction en chef adjointe, diplômée d'un Master en marketing de luxe de l'ISML, Sophie Bouhier de l'Ecluse est une spécialiste de la filière mode, textile et luxe.