Survey: China's luxury e-commerce on the road to maturity (part 3)

The luxury market in China is struggling to recover. Buyers are not loyal to a brand or a platform, but to muses and influencers. Gone are the brands and hello partnerships? It's time for a change with livestreaming. In order to re-loyalize customers, brands are full of imagination and are focusing more on Web 3. Discover without further delay the last part of this complete and detailed survey on e-commerce in China.
Another difficulty of the Chinese market is that brand preference is different from that of the West. As Yuan Zhou reminds us, "Chinese people have very little loyalty, neither to the platform nor to the brands. On the other hand, they are more loyal to muses and influencers (KOLs)". This Chinese expert from the Hylink agency adds "Beyond the entertainment function, livestreaming has gained importance in the daily life of the Chinese. Since the COVID, it is about understanding the uses of products, trends, how to dress, make-up…".
In influence, it's also time for change: if the biggest livestreamers, Viya and Li Jiaqi, have been caught in scandals, brands are turning to alternatives that are less budget-consuming and more secure for their image.
Indeed, the use of these digital shopping headliners required, in addition to a commission on sales, aggressive discounts, exclusive products and good deals for their fans. Thus, on Chinese social networks, nano influencers are very popular, as well as virtual influencers, very present during Alibaba's Single's Day with Timo or Ayayi. A way to seduce a younger clientele, belonging to the generation Z (16% of the population according to Satista). This cohort of individuals born between 2000 and 2010 has experienced the country's dazzling economic development and represents the first Digital Native generation.
For Anaïs Bournonville from GMA, "If [this] influencer livestreaming (KOL) remains the most mediatized in Europe, there is another format, more respectful of the luxury experience: brand livestreaming. In this case, the product is presented in video by a member of the House from a much more editorial angle, based on the history of the House and its codes".
Given the economic climate and the flagging confidence of the Chinese population, a taste for a less ostentatious, more discreet but no less exclusive luxury could well emerge.
Yuan Zhou points out that "the policy of common prosperity, instituted by President Xi Jinping last summer, will not only impact marketing influence, it may also lead to a shift in purchasing behavior of Chinese customers towards less well-known and less ostentatious brands".
Platforms are preparing for this. This is the case for JD.com and Tmall Luxury Pavilion, which, in addition to distributing big international names, are increasingly focusing on niche and designer brands. This is also a way to capitalize on the development of the local fashion scene and the economic patriotism mixing streetwear and ancestral tradition that the Guochao trend represents. In the next 3 to 5 years, more than 2000 fashion & luxury niche brands and designers are expected to arrive on the Chinese market.
Farfetch is betting on the exceptional, opening this summer to all private customers a privileged access to its Fashion Concierge via its mobile application. Customers can ask the Concierge to find unique, rare, hard-to-find or out-of-stock products that are not yet available on the marketplace.
The luxury e-commerce market in China can also count on capturing customers who have long been unaddressed, especially in secondary category cities (especially tier 3, 4 and 5). Tmall Luxury Pavilion's Single's Day has noted an increase in this type of customer of around 50% by 2021.
[…]
This article is reserved for subscribers.
Subscribe now !
Get unlimited access to all articles and live a new reading experience, preview contents, exclusive newsletters…
Already have an account ? Please log in.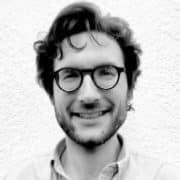 Victor Gosselin
[EN] VICTOR GOSSELIN IS A JOURNALIST SPECIALIZING IN LUXURY, HR, WEB3 AND RETAIL. HE PREVIOUSLY WORKED FOR MEDIA SUCH AS SPARKS IN THE EYES, WELCOME TO THE JUNGLE, LE JOURNAL DU LUXE AND TIME TO DISRUPT. A GRADUATE OF EIML PARIS, VICTOR HAS EXPERIENCED MORE THAN 7 YEARS IN THE LUXURY SECTOR BOTH IN RETAIL AND EDITORIAL. CULTIVATING A GREAT SENSIBILITY FOR THE FASHION & ACCESSORIES SEGMENT, HERITAGE TREASURES AND LONG FORMAT, HE LIKES TO ANALYZE LUXURY BRANDS AND PRODUCTS FROM AN ECONOMIC, SOCIOLOGICAL AND CULTURAL ANGLE TO UNFOLD NEW CONSUMPTION BEHAVIORS. BESIDES HIS JOURNALISTIC ACTIVITY, VICTOR ACCOMPANIES TECH STARTUPS AND LARGE GROUPS IN THEIR CONTENT PRODUCTION AND EDITORIAL STRATEGY. HE NOTABLY LAID THE FOUNDATIONS FOR FASHION & LUXURY TRENDY FEATURE ARTICLES AT HEURITECH AND WROTE THE TECH SPEECHES OF LIVI, INNOVATION INSIDER OF THE LVMH GROUP.************** [FR] Victor Gosselin est journaliste spécialiste des univers luxe, RH, tech et retail, passé par Sparks In The Eyes, Welcome To The Jungle, le Journal du luxe et Time To Disrupt. Diplômé de l'EIML Paris, il dispose de plus de 7 ans d'expérience dans le secteur du luxe aussi bien sur la partie retail que éditoriale. Cultivant une grande sensibilité pour le segment mode & accessoires, l'Asie, les trésors du patrimoine et le long format, il aime analyser les marques et produits de luxe sous l'angle économique, sociologique et culturel pour révéler de nouveaux comportements de consommation. En parallèle de son activité journalistique, Victor accompagne les startups tech et grands groupes dans leur production de contenu et leur stratégie éditoriale. Il a ainsi posé les bases des articles de fond tendanciels Mode & Luxe chez Heuritech ou encore rédigé les prises de parole tech de Livi, Innovation Insider du groupe LVMH.